Yes, you absolutely can. However, you will need an additional accessory and a little bit of planning. Electrify America charging stations (and the sister network Electrify Canada) use industry-standard CCS1 connectors for charging EVs. However, Tesla vehicles use competing (NACS) plugs that are not directly compatible.
How to charge a Tesla at Electrify Ameria
The first thing you need is a CCS to Tesla fast charging adapter. These hardware adapters typically cost around $200-250 and connect the CCS1 cord of the charging station to the NACS port of the Tesla vehicle. We maintain a list of the top CCS adapters on this page if you don't already own one. Please note though, that Tesla vehicles built before October 2020 may not be compatible with these adapters. Here is how to confirm compatibility.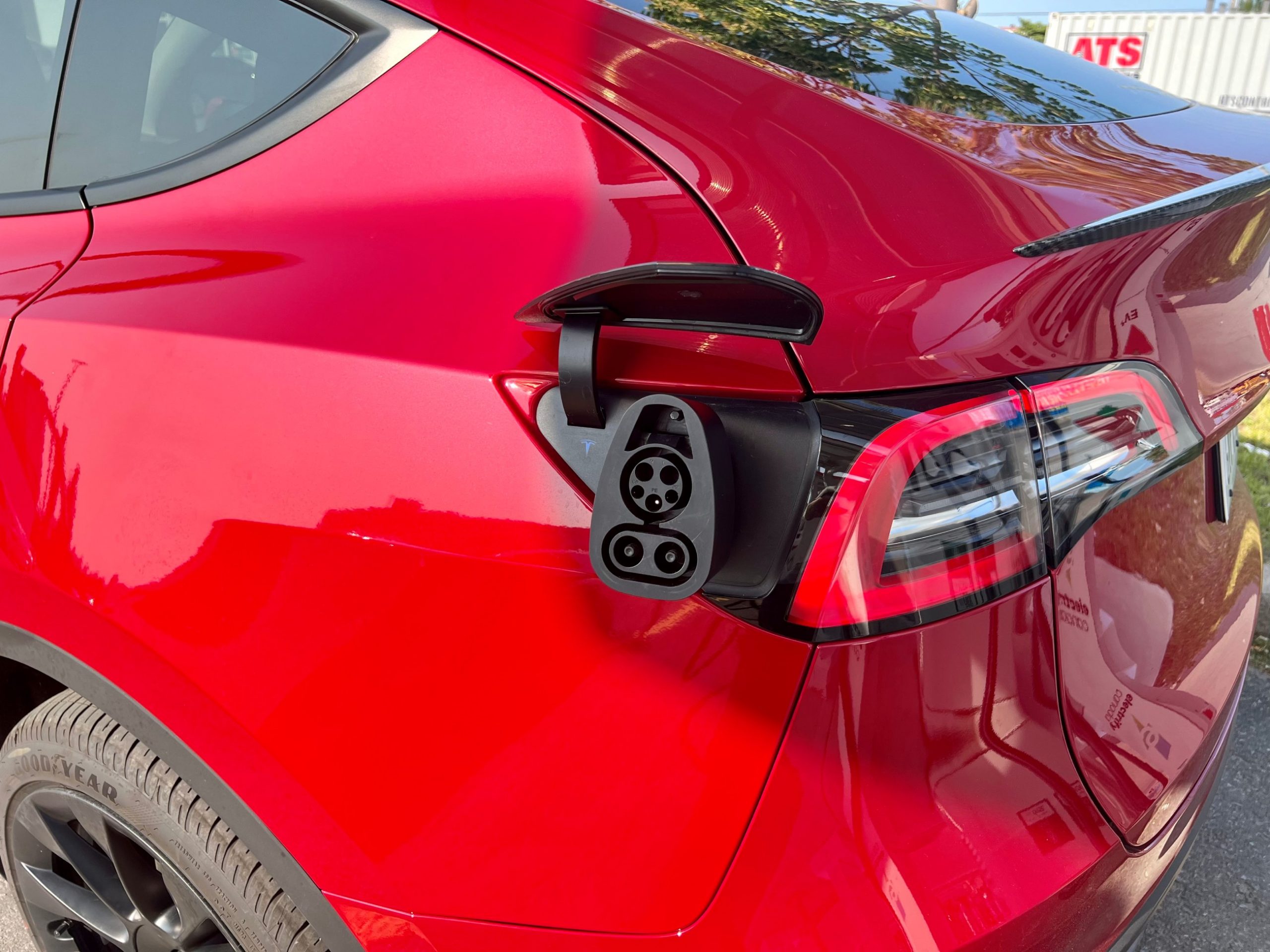 The second thing to know is how to pay for the charging session. Most Electrify America stations have credit card reader terminals. But you can also download the Electrify America app where you can activate the charging stalls and monitor charging progress. Electrify America pricing has two tiers: Guest pricing for occasional charging, and a monthly membership ($4) for discounted rates.
The last thing to know is how to precondition the Tesla battery for fast charging. This is handled automatically by the Navigation system when using Superchargers, but the car does not pre-heat the battery for third-party charging stations. However, savvy users can trick the car into pre-heating the battery by setting the navigation to a nearby Supercharger while instead driving to an Electrify America station. It is recommended to precondition the battery for at least 15 minutes before the charging session to increase the kW charging speeds. This is especially important in winter conditions with freezing temperatures, otherwise, your charging stops are going to be much longer than expected.
Why Try Electrify America?
The Tesla Supercharger Network is the largest Level 3 network in the United States, and the in-car trip planner handles all of your charging stops for longer trips. However, Superchargers may not exist everywhere you need them, or there may be congestion at very popular Supercharging locations. Sometimes the Supercharging locations don't have great good selections near them. That's why we recommend checking if Electrify America or ChargePoint stations exist along your route.
Energy pricing at Electrify America is going to be similar to Supercharges, but knowing charging options gives the driver flexibility over their trip.