Public EV Charger Stats – How many EV chargers are out there?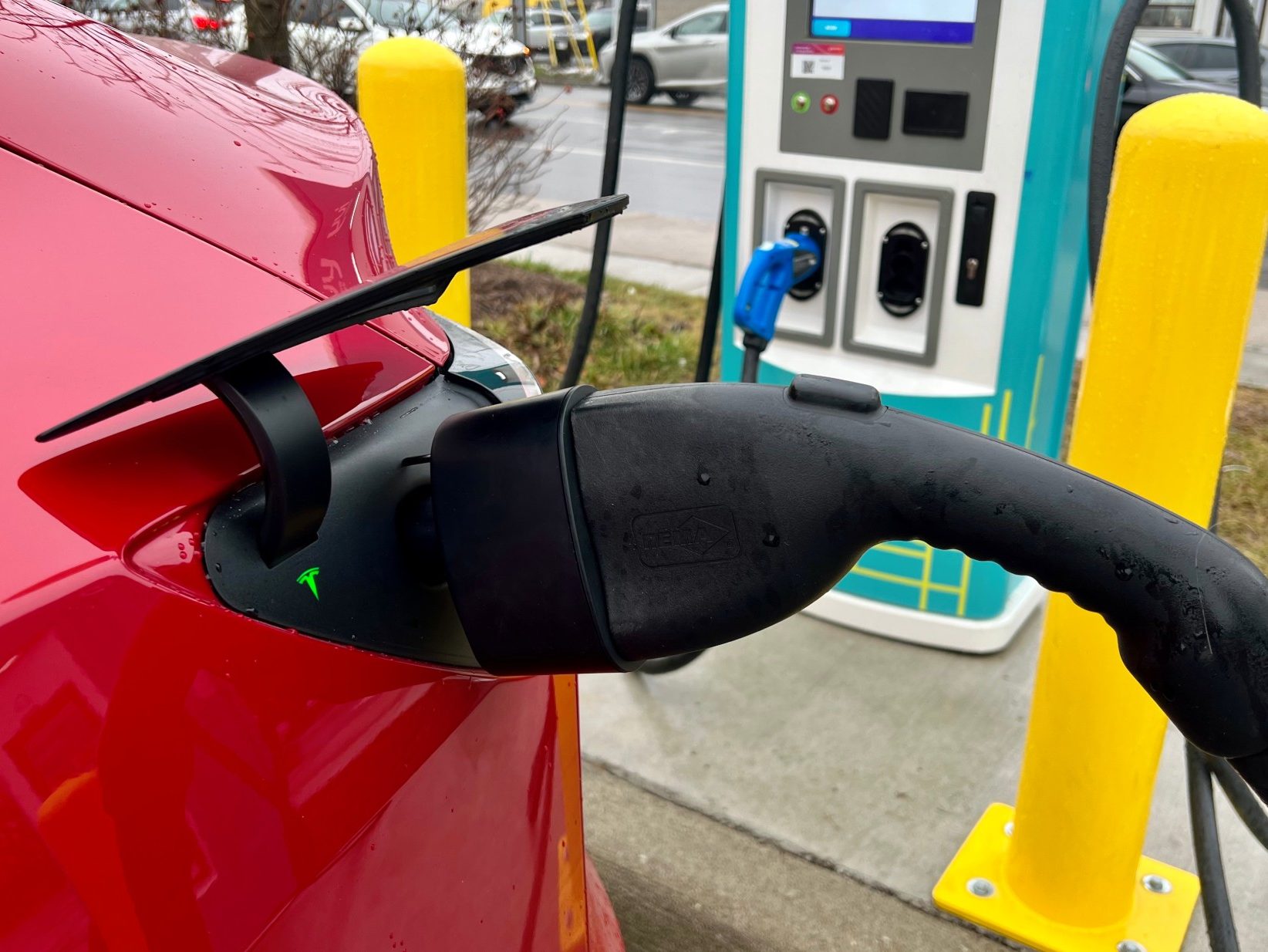 Updated March 6, 2023, by Michael Kim
What is the current status of our public charging infrastructure in the US? How ready are we for the electric driving revolution?
This interactive page is updated monthly with the latest data on publically available charging infrastructure.
In this article
Number of Charging Locations in the US
Number of Charging Connectors in the US
Breakdown of Level 2 and Level 3 DC locations
Largest Public Charging Networks
The growth rate over the last decade
Terminology
Level 2 – Are destination chargers typically found at hotels, parking garages, shopping malls, etc.
Level 3 – Fast DC charging stations for road trips. (50kW+) Think gas stations for EVs.
Summary
How many EV charging points are there in total?
As of March 2023, there are 50,277 public charging locations and 100,776 connectors in the US.
Which US State has the most EV charging locations?
California leads by far with 13,819 charging locations, followed by New York with 3,197 and Florida with 2,714.
How many Level 3 charging stations are there for road trips?
As of March 2023, there are 6,777 Level 3 charging locations in the US with 28,416 connectors.
What are the largest Level 3 fast charging networks in the US?
The largest charging networks are Tesla, Electrify America, EVgo, ChargePoint, and Shell Recharge.
Tesla has the most connectors (17,736), but ChargePoint has the most locations (1,853).
Which states are the most and least prepared for the EV transition?
California is the most prepared with 4,629 residents per fast charging connector. The least prepared state is Kentucky, with 42,111 residents per fast EV charging stall.
For perspective, how many gas stations are there in the US?
According to the American Petroleum Institute, there are 145,000 gasoline fuelling stations across the United States.