Industry Day Austin is the final event of the Electirfy Expo series for the year. It took place November 10, 2023, at the legendary Circuit of the Americas racetrack grounds, where the brightest minds of the EV transition meet annually for presentations, panels, and networking. It's an opportunity to celebrate the success of the EV industry, but also reflect on the immense challenge ahead to convert the remaining fleet of gas guzzlers on the road.
Most attendees agreed that consumer education on EV charging is the biggest challenge facing broader EV adoption. EV prices are starting to come down thanks to price reductions and tax credits, but the average consumer still has no idea how long EV charging takes and how much range they can get. The most common theme among presenters of this year's Industry Day was the focus on educating consumers on the fundamentally different re-fuling experience.
If an average buyer of a new car is in their 40s or 50s, they have already had decades of habit forming on the way they fuel their cars. Consumers look at gasoline octane, volume, and price, and they expect to recover 100% of their range in 5 minutes. How do we go from those concepts to an entirely new language of kilowatts, amps, ohms? Does an average person even know how much energy is one kilowatt-hour?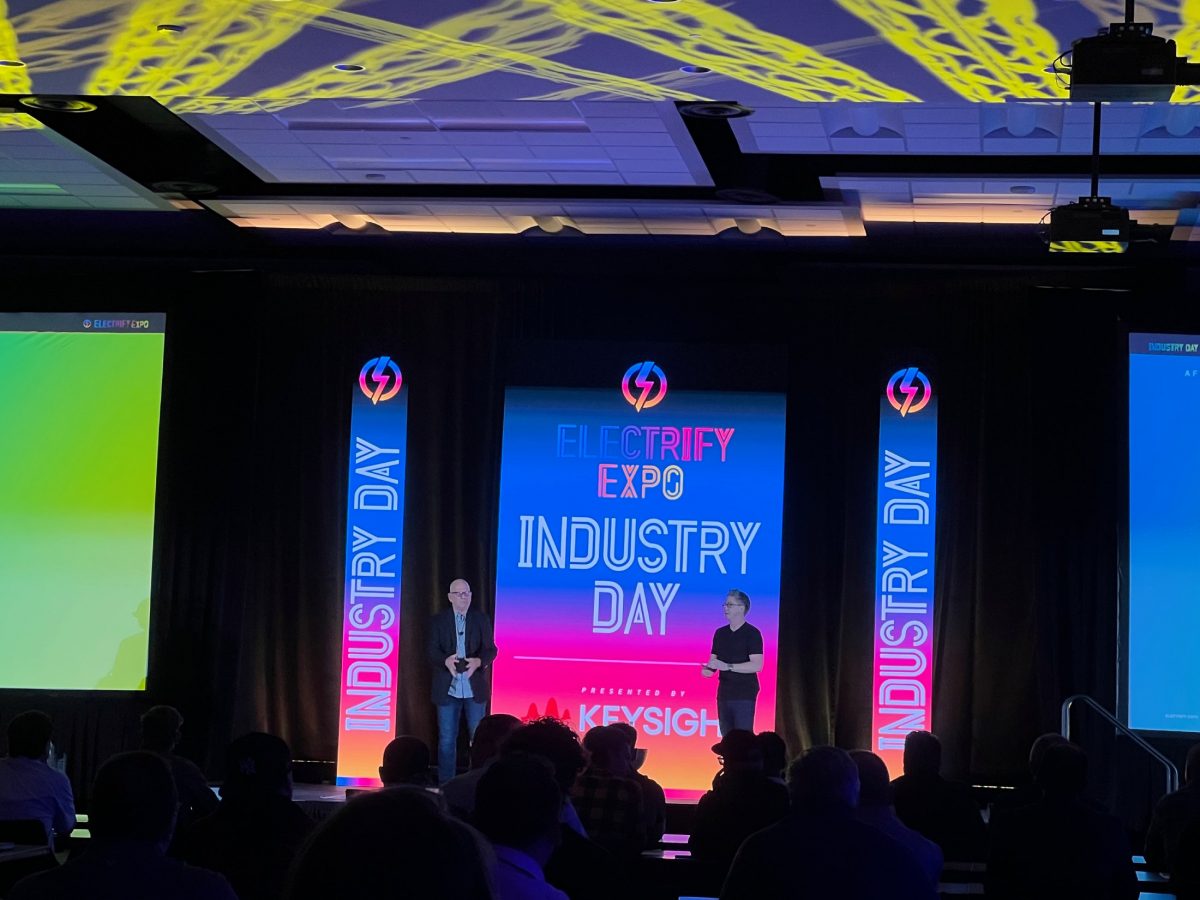 To move more consumers into the era of clean electric driving, we as an industry need to get better at educating consumers on EV benefits, but also their limitations. If we can help answer the most common question: "How long does it take to charge and how far will it go?", more people will come to realize that EVs can fit into their lifestyle and that it's okay that charging takes longer than filling up gas.
Electrify Expo Austin continues throughout the weekend of November 11 and 12th at the Circuit of the America racetrack grounds and is open to the public. EV fans can visit the festival to get behind the wheel of an electric Porsche, Polestar, VinFast, Ford, BMW, and popular brands. Weather depending, you may even get a chance to drive on the COTA F1 track!
Product Launches and Announcements