Grizzl-E Level 2 home charger is manufactured by United Chargers and comes in two main versions; a basic Classic charger and a connected "Smart" version for about $80 extra. Both versions top out at 40 amps (~9 kW), and feature identical hardware other than the extra connectivity option. The charger also comes in several color variations, and both NEMA 14-50 and NEMA 06-50 input wall plugs.
The Grizzl-E charger is one of the most popular home chargers on the North American market. It represents a great value for a 40 amp charging station and impressive durability for extreme weather conditions. We recommend this home charger to anyone looking for a balance of value, power, and durability.
Packaging and Installation
Hardware and Design
Charging Cord and J1772 Connector
Connectivity and Software
Grizzl-E do not have their own charging app for managing home chargers. For the "Smart" version of the Grizzl-E Level 2 charger, the user will need to download the third party ChargeLab app. Integration is easy, but functionality is very basic. The app allows the user to monitor status and schedule charging. There are no charger locking features, like some of the competitors include.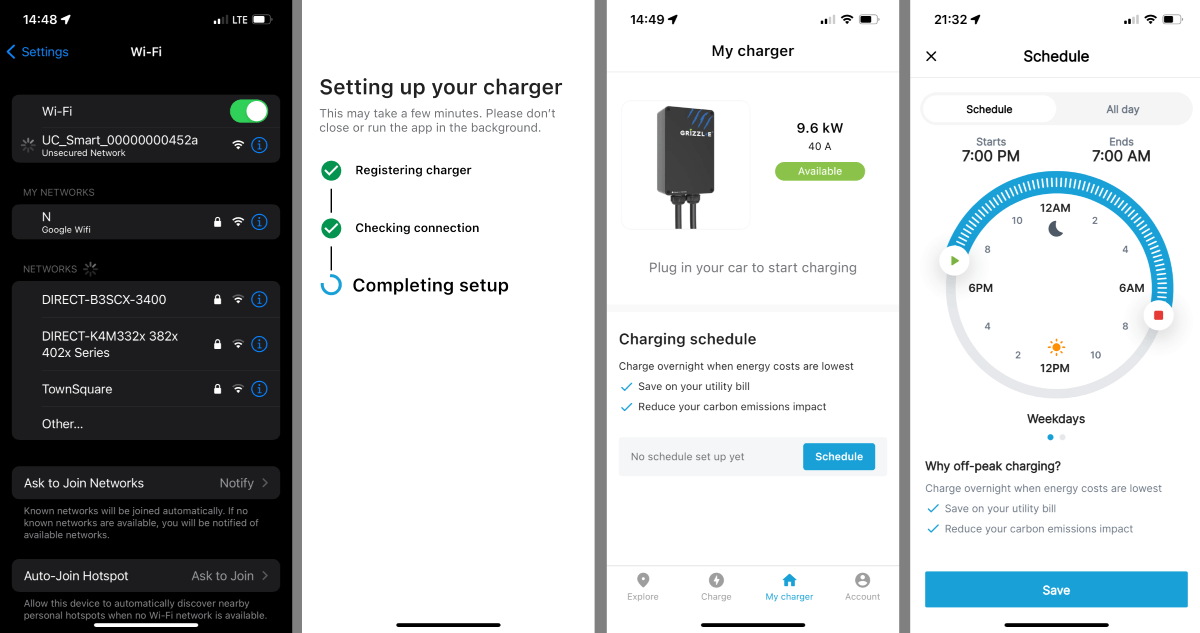 Scheduling
Conclusion
United Chargers made a winning product with the Grizzl-E. The Grizzl-E Classic is easy to recommend for users looking for a rugged, 40-amp home charging station at a very reasonable price.
Shopping Options
Full Review Gallery