Think of Matrix headlights as essentially light projectors that are able to selectively turn on and off certain sections of the beam, much like a computer projector is able to project pixels of an image. This allows the car to use high beams without blinding oncoming traffic by blocking off the light beam where other drivers are positioned.
How to identify matrix style headlights on Teslas
Tesla has iterated though several types of headlights on models S, X, 3 and Y. The easiest way to identify matrix headlights is to look a round bulb like object near the outside corner of the headlamp (pictured). This is different from older fixed beam designs that do not change shape. A projector style bulb is required for the car to dynamically adjust light output and beam.
Another way to tell, is by shining the high beam lights towards a wall. Matrix style lights will have a very distinct pixelated projection, with individual light elements visible. (Pictured in the top image of this article)
In 2022, the Model Y Long Range trim used to come with regular headlights, while the Performance trim got the matrix lights. However, most Long Range Ys made after August 2022 also include matrix lights. It is unknown at this point if this was due to a parts shortage, or a permanent upgrade to all Long Range Ys going forward. Matrix lights are more expensive to manufacture, so this was a one way Tesla used to differentiate between the two trims of the car.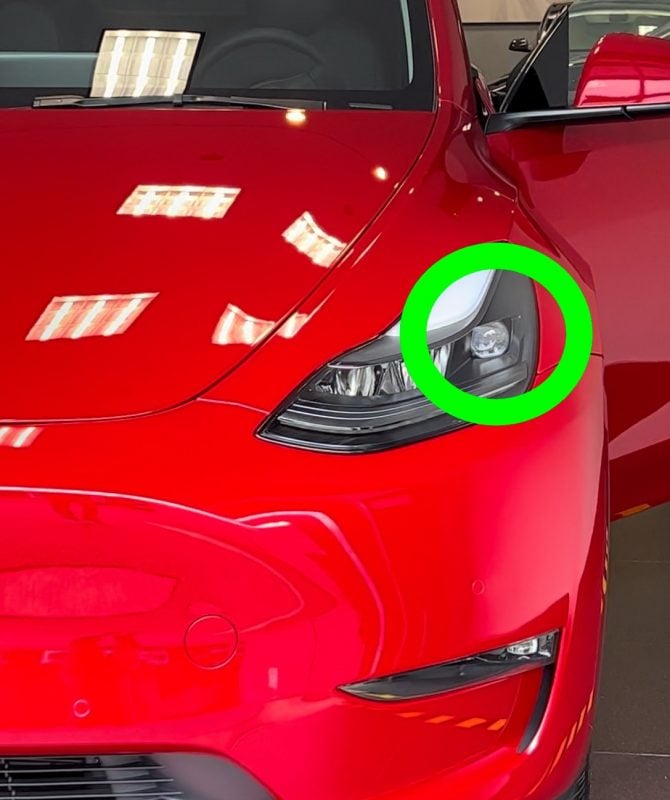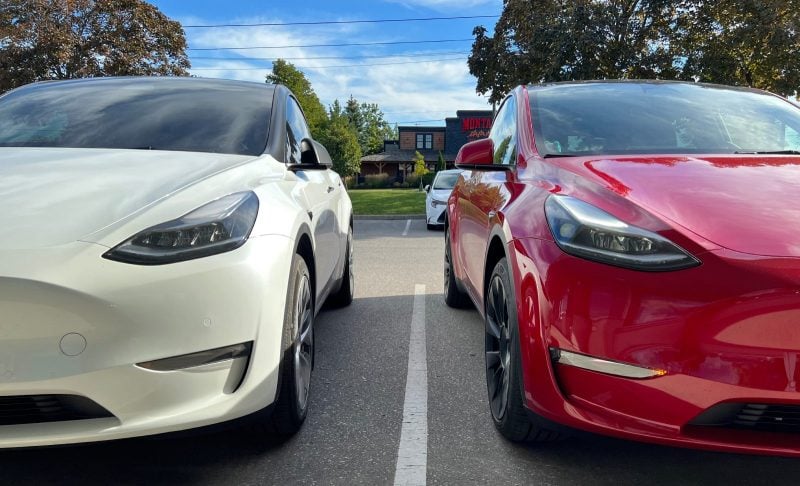 All Model 3, S, and X cars made in 2022 should be leaving the factory with matrix lights as well.
Are matrix headlights actively used on the road?
No, not at this time. Although Teslas have automatic high beams, the lights will switch to low beams when oncoming traffic is detected. The matrix technology was ahead of regulation in the United States. Regulations allowing dynamic lights have only recently been passed, so we can expect Tesla to enable matrix lights to become fully functional with a future software update.