The other day my iPhone stopped streaming music over Bluetooth to my Tesla Model Y, and incoming phone calls stopped coming in over the car's speakerphone. The Tesla Bluetooth settings screen only said it was "Connecting…" to my phone, but it was stuck in this state for hours.
Toggling Bluetooth on/off from the iPhone did not help, and neither did the "Connect" or "Forget" buttons on the Tesla screen.
So how do you fix the Bluetooth connection when it is stuck on 'Connecting'?
On rare occasions, the sophisticated software inside your phone and your Tesla does not mesh together well, and you need a reboot to fix these software gremlins. I've only needed to do this once, in months of owning a Tesla.
Rebooting the Tesla
To reboot the Tesla in-car computer, hold down both steering wheel scroll-wheel buttons at the same time for 10 seconds. You may initially see the voice command screen, but after 10 seconds the screen will go dark and the car's computer will enter a reboot sequence. The entire reboot process takes about one minute.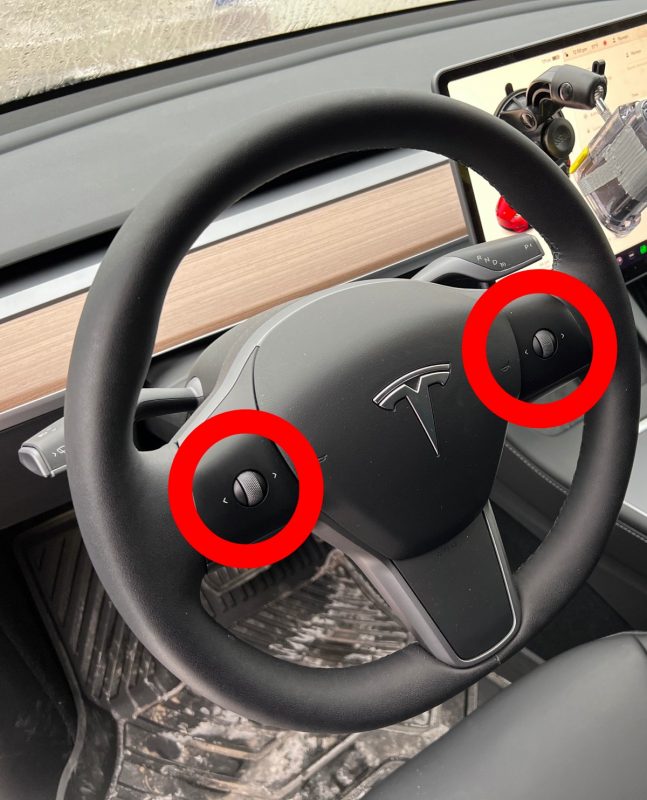 After a reboot, your Bluetooth connectivity issues may be gone at this point. Go to the Bluetooth settings screen on the Tesla to verify if the phone is now Connected or still stuck in the "Connecting…" loop.
If connectivity issues persist, rebooting will at least now let you "Forget" your phone from the Tesla. Try to unpair your phone from the car and pair it again like a new device. You will need to "Forget" the phone from the Tesla, and then "Forget" the car from the phone as well, and process to set up a new Bluetooth connection. This final step fixed my connectivity issues, and it has been stable since.