New owners may find it surprising that the charging cable is physically locked with a lock pin while the car is charging. This is a great security measure for unsupervised charging, so nobody can unplug your car from the charger. In addition, this is an important safety measure so that energy flow can be stopped prior to disconnecting the cord. This is especially important on Level 3 Superchargers where voltage and current are very high.
There are three easy ways to unlock the charge port and remove the Tesla charging adapter from the car
1. Button on the handle
Every Tesla-branded cable (Home wall charger, and Supercharger) is going to have a button on the handle that will very quickly stop the energy flow and release the locking pin. This is the best way to release the charger, most of the time. However, if you are using non-Tesla chargers with a J1772 adapter, you will need to use one of the following two other methods.
Note: If the car is locked when you press the button on the connector, it may take an additional second or two for the car to respond. If your phone is set up as a mobile key, the cable will unlock.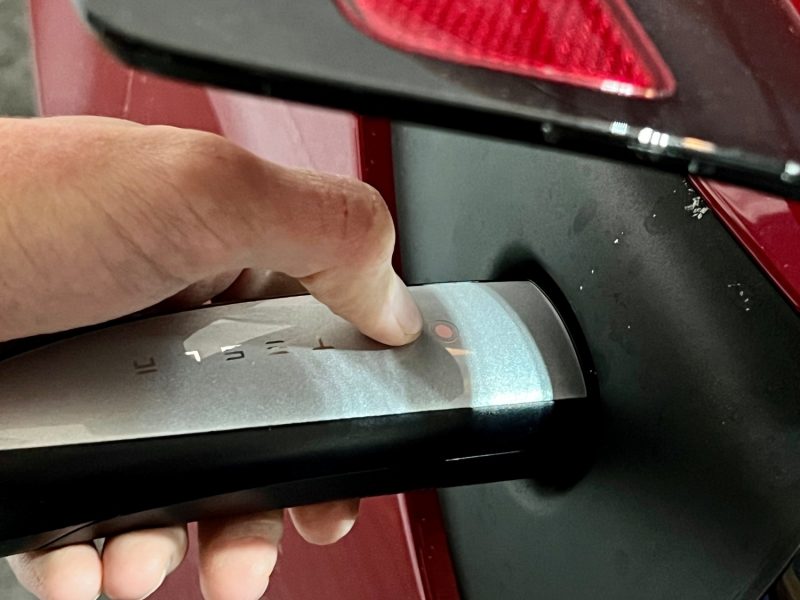 2. Charging screen on the display
Inside the car, going to the charging screen on the center display will show you buttons to stop the charging, as well as another button for unlocking the Charge Port. Pro-tip; hitting Unlock Charge Port will also stop the charging session.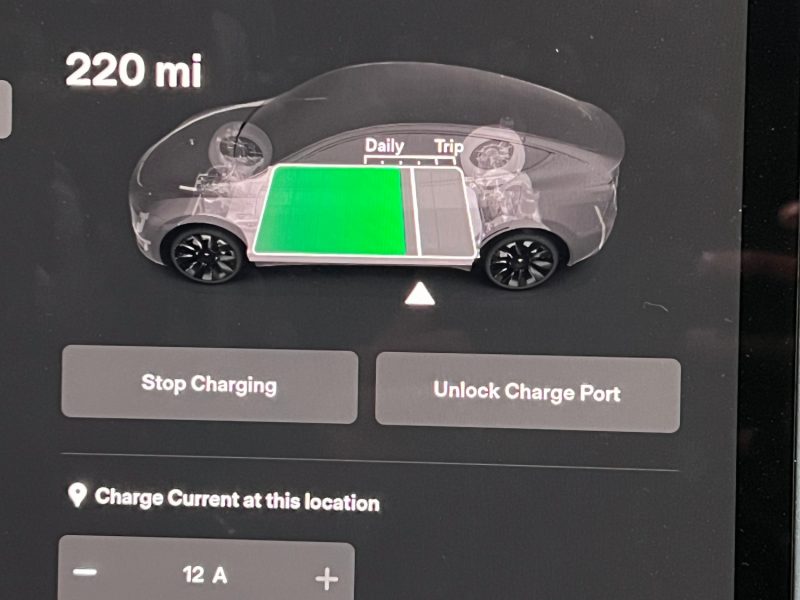 3. From the Tesla App
When your Tesla is charging, the home screen of the Tesla app is going to show you UI controls specific to charging. So if you are outside of the vehicle, the quickest way to release the locking pin may be from your smartphone. Just like on the in-car display, the app offers the choice of stopping the charging session or unlocking the charging port.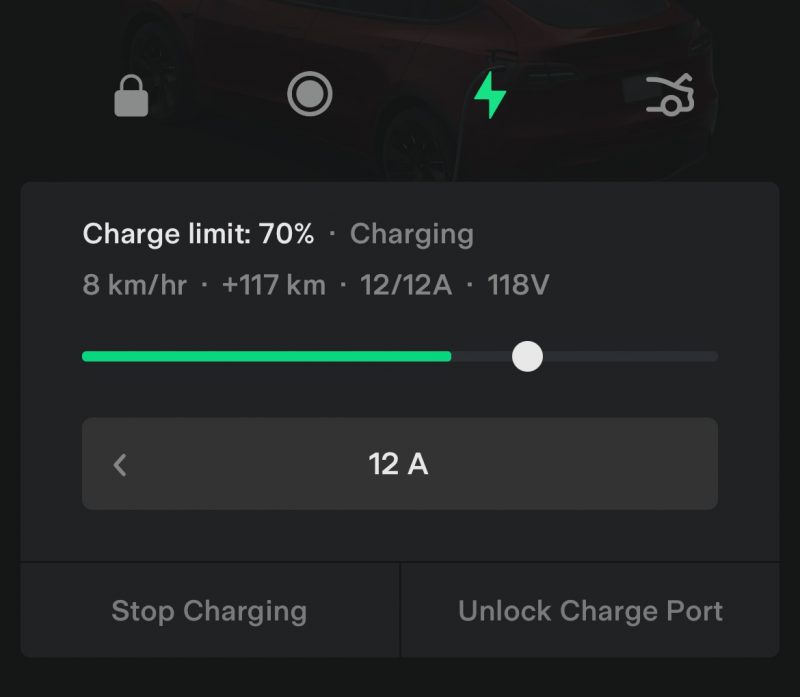 Bonus – Voice Control
Activate voice commands by long pressing the right-hand click wheel on the steering wheel. When the car prompts for commands, asking for "unlock the charge port" should also do the trick.
Related: How to send locations from Google Maps to Tesla Navigation