If you ever had your Tesla unplugged from a public charger, you know exactly how frustrating that can be. If you were depending on this charging session to continue your journey, someone unplugging your car means you will need to spend even more time charging.
How is it possible to unplug a locked car?
A Tesla (NACS) charging port has a locking pin inside that will prevent a Tesla charging connector from coming out when the vehicle is locked. The same is true for J1772 ports on non-Tesla vehicles; the cord cannot be removed from the car when the car is locked.
However, the fault lies with the design of the J1772-to-Tesla adapter that ships with Tesla cars. This adapter allows Tesla cars to charge on any Level 2 AC J1772 charging station, but it does not have any locking features. This means that the adapter itself stays locked to your Tesla, but the cord can be effortlessly removed from the adapter with the press of a release button.
How to lock down your J1772/Tesla adapter
Option 1: Aftermarket adapters
You can get an aftermarket J1772-to-Tesla adapter with a built-in lock to prevent strangers from interrupting your charging session at public charging locations. Adapter products from Calion and EVCONN allow full-speed Level 2 charging while locking down the J1772 cable. The product from EVCONN has an integrated ring around the adapter that prevents the J1772 pin from rising up. While the adapter from Calion has a removable blocking ring.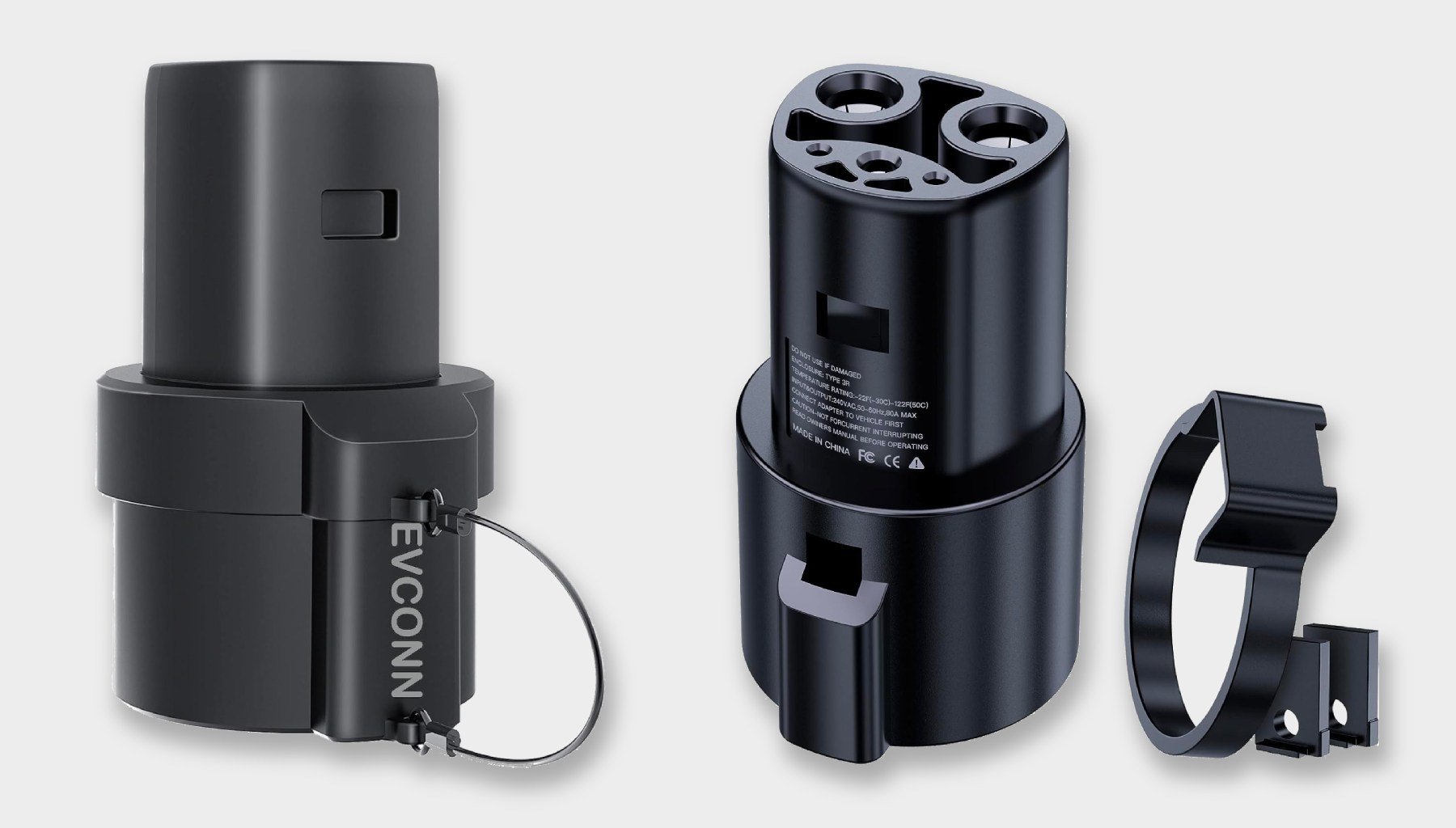 Option 2: 3D print your own J1772 adapter lock
If you have access to a 3D printer, you can make your own lock to work with the J1772 adapter that came with your Tesla. It requires so little filament material, it is basically free.
We downloaded and tested two popular designs from Thingiverse for charging our Tesla Model Y in public.
We found an innovative design from user 'EGoe' (download) that is widely compatible with many J1772 chargers and has the benefit of being reversible. We printed this design at 25% infill, and it feels very durable.
Thingiverse user 'epheterson' has a more traditional lock design with two fitment variations. (download) We printed the "tight fit" design it worked great with the Tesla adapter and several charging stations we tested.
If you don't own a 3D printer, you may know someone who does. Also, many public libraries now offer 3D printing services.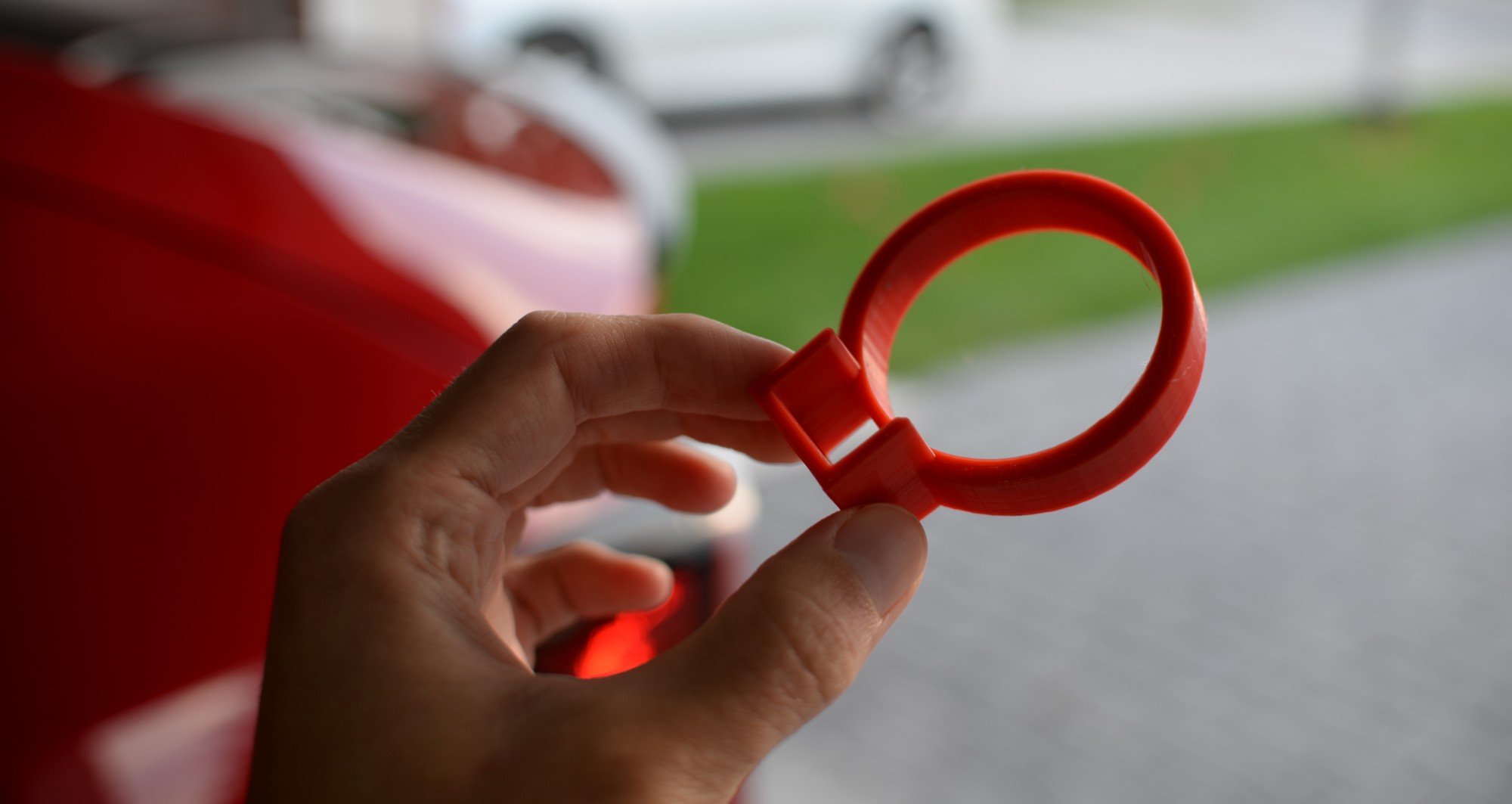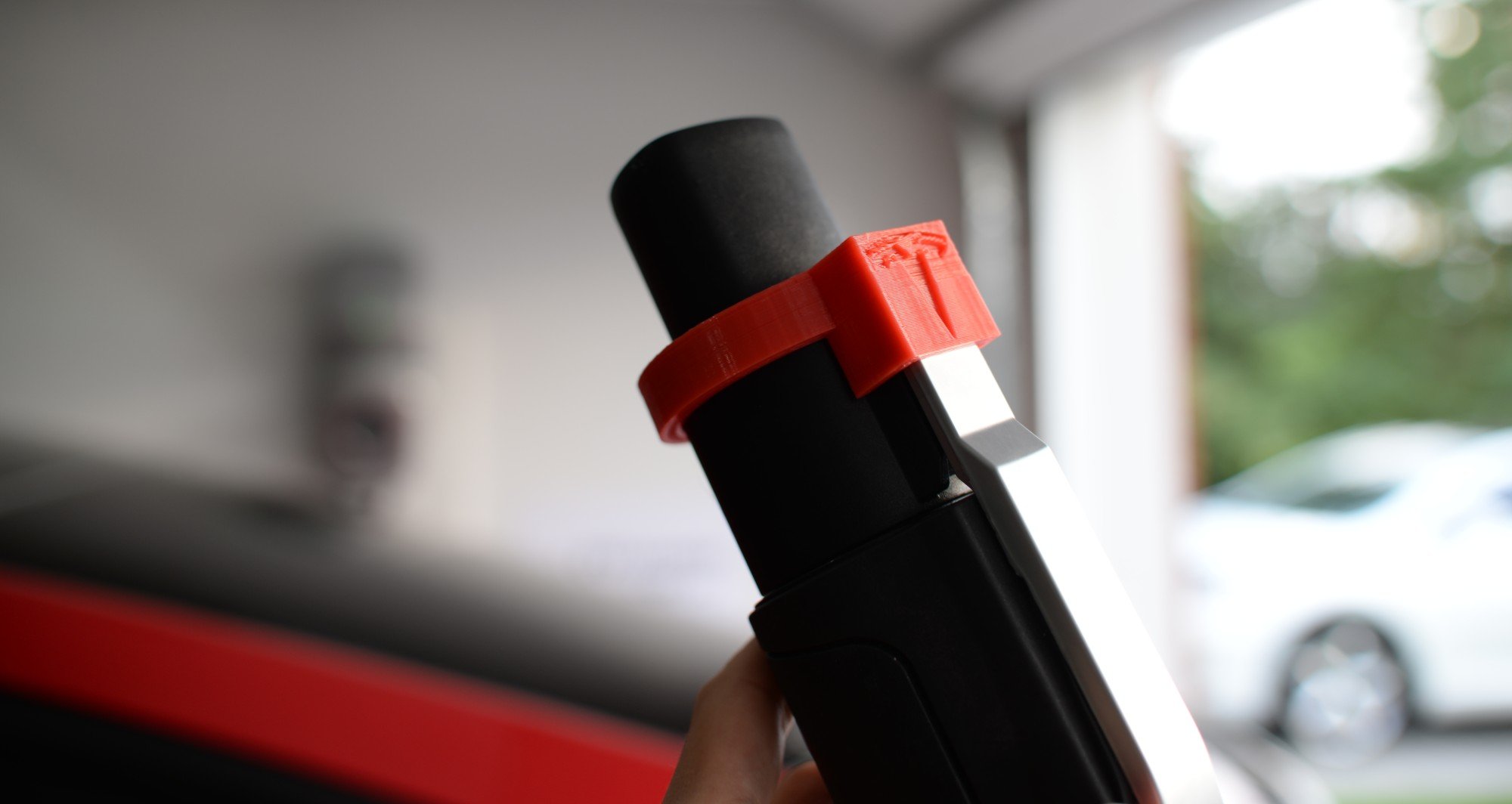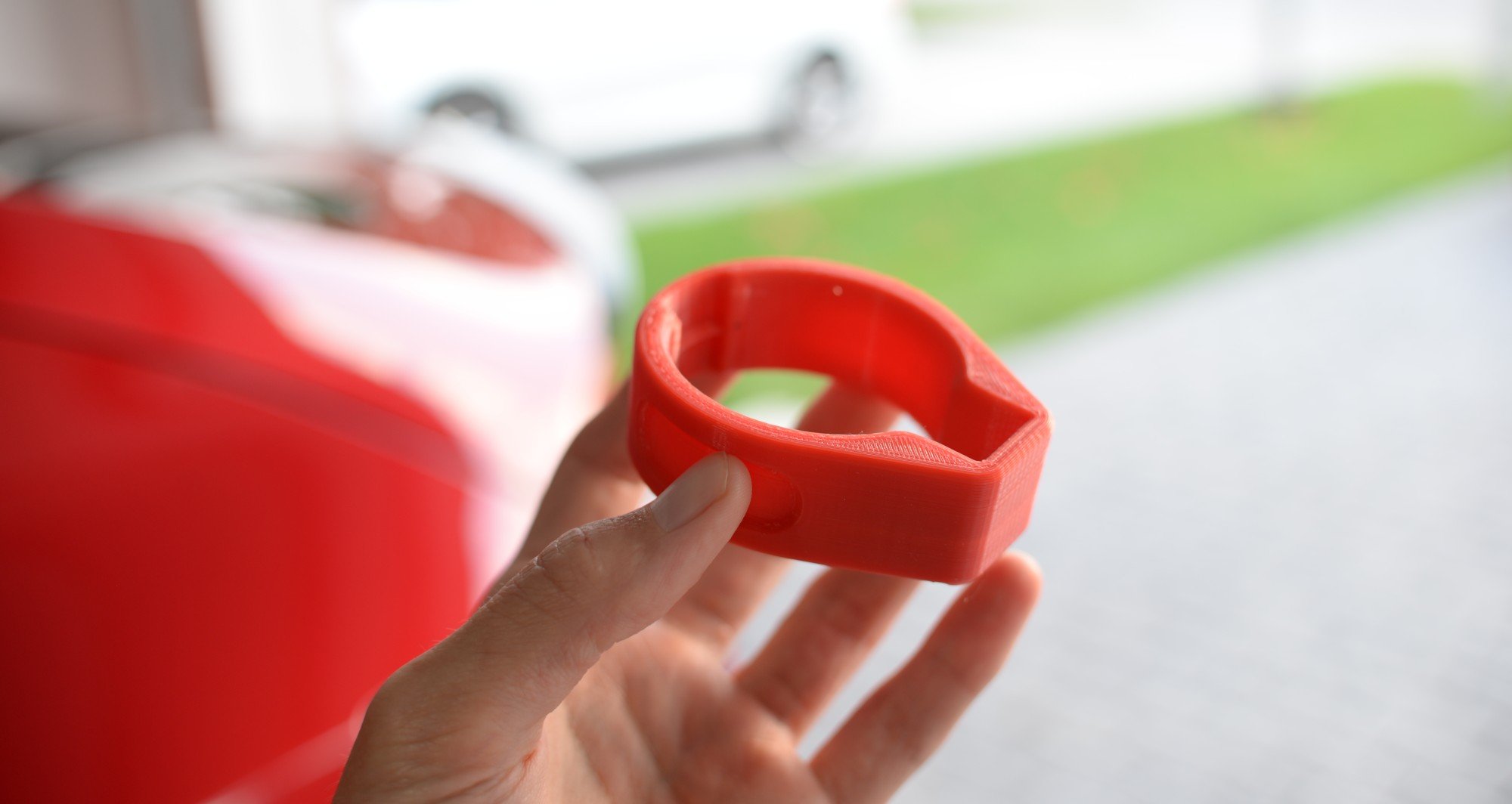 How does a J772 Adapter Lock work?
A J1772 is released using a button on the handle that hinges and lifts a locking pin upwards. These adapter locks will physically block that pin from moving up, therefore preventing someone from removing the cable unless the adapter is removed from the car first.
How to use a J1772 Adapter Lock
Simply slide the on top of your J1772 adapter so it covers the hinged pin of the J1772 connector. This will prevent it from lifting and releasing the connector from the charging port of your Tesla.
If you printed your own lock, don't be surprised if the first time the lock fitment is very tight. Our copies required some force to slide onto the adapter the first time. The material will settle for subsequent uses.
When charging, the only difference with an adapter lock is that in order to remove the connector from the car, you will need to unlock the charge port using your Tesla app or in-car screen. When the lock is preventing the release pin from lifting, your Tesla will not know to unlock the charging port on its own. Therefore you will need to unlock the charging port from the car.