If you are like me, you probably use Tesla's built-in navigation all the time. It is one of the few built-in navigation systems that is actually better to use than Google Maps or Waze apps on your phone. This is because Tesla's navigation is tightly integrated with the car's systems, providing very accurate estimates of the remaining battery charge percentage on your arrival.
So this means using turn-by-turn navigation for routes you are probably driving all the time, so there is no need for annoying turn-by-turn voice prompts. How can you disable the navigation volume, if the volume scroll wheel only controls music?
It turns out there is an independent volume control specifically for navigation audio. You can even mute it entirely like I have chosen to do.
Where to Find Navigation Volume Controls
Simply go to the Car settings menu and the "Navigation" window.
Here you will see a Navigation Volume control, with an X button to mute it entirely. Adjust as necessary.
There you go! Enjoy the benefit of accurate range projections without interruptions to your playlist.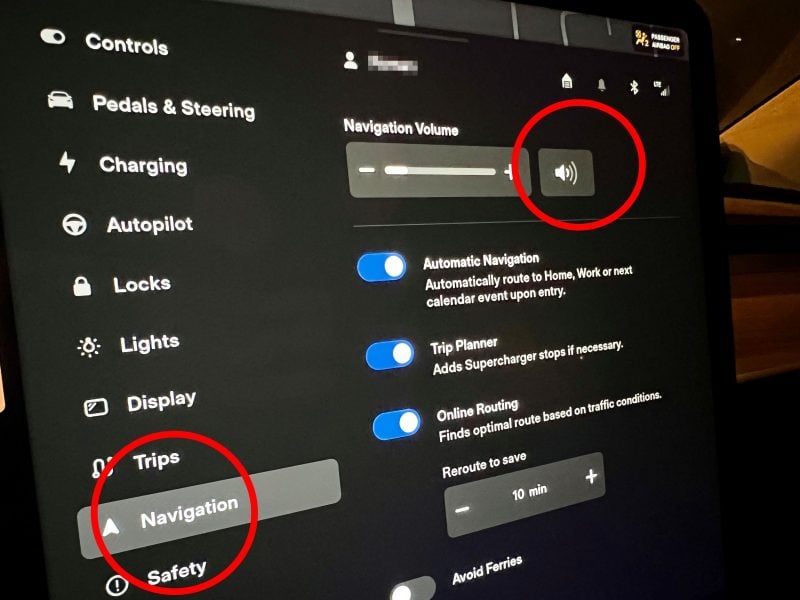 Related Articles