Elon Musk and Tesla dropped a bombshell last weekend, stating that Tesla cars will no longer include the Mobile Connector as a standard accessory with new orders going forward. Citing low usage statistics and reduction of waste, consumers will now need to pay an extra $200 (reduced from $400 after backlash) for essentially what was previously free. 
However, this is not unprecedented. What other brands do not include charging equipment as standard?
Is this the start of the "Apple" trend for EVs?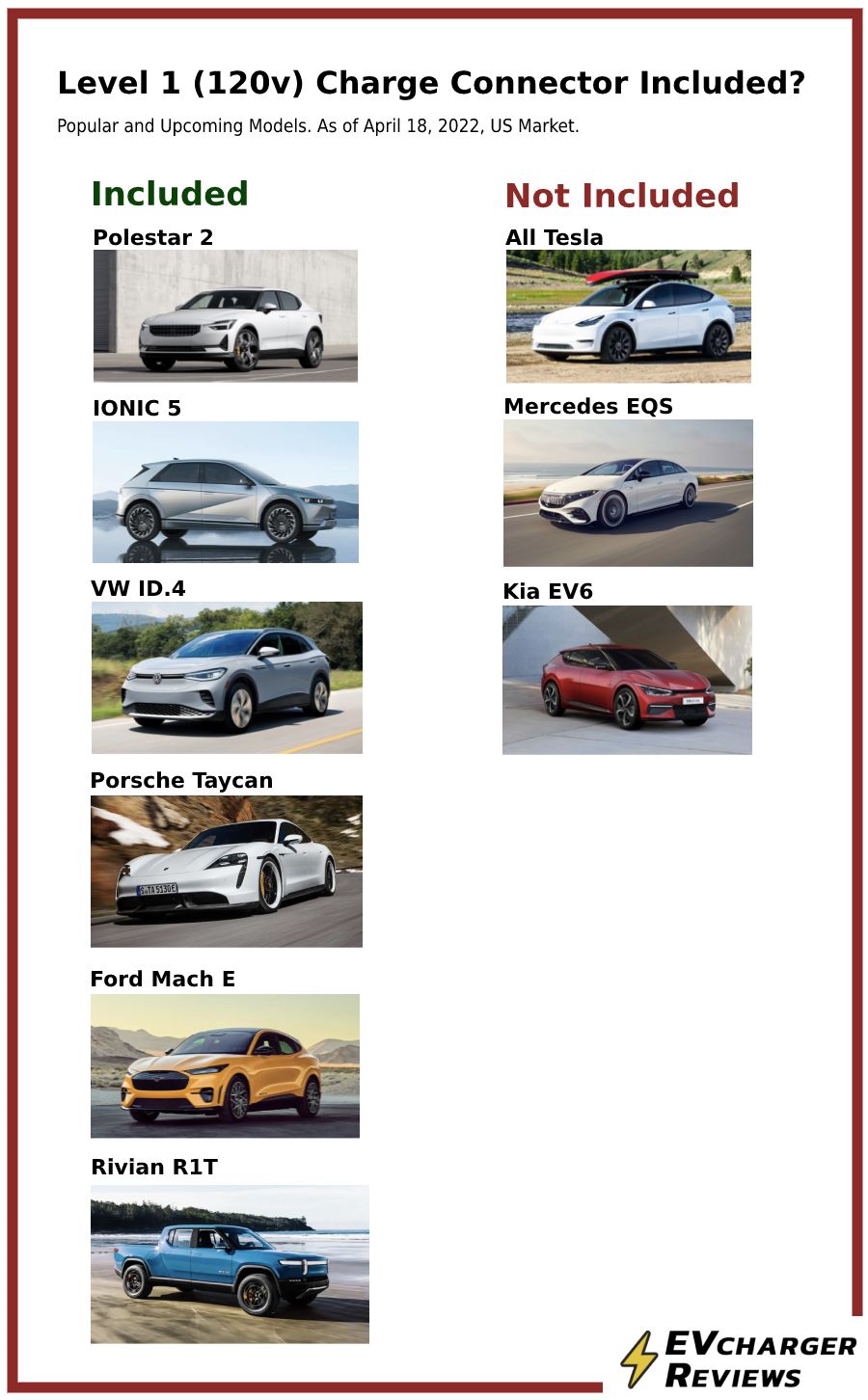 We found that Mercedes will happily sell a $250 cable to charge the EQS over household voltage, but Mercedes does include Level 2 charging gear standard. Kia however, decided not to include either Level 1 or Level 2 charging accessories for the EV6. Not what we expected from a brand known for over delivering on value!
Just as the mobile phone industry followed Apple's move to remove charging bricks from iPhone boxes, we fear the same is going to happen to new EV releases going forward. 
While we recommend EV drivers install a dedicated home charger for the best ownership experience, we disagree with this latest move by Tesla and others. A Level 1 mobile connector charger helps ease the transition for new EV owners who are waiting for an installation of a Level 2 charger. In addition, having a backup mobile connector in the trunk can be a real lifesaver in areas with underdeveloped charging infrastructure. 
Why is Tesla doing this? At $200, the Tesla accessory is unlikely to transform the company's financials. Perhaps it was a production bottleneck. We suspect the move was pressured by supply chain issues at a time Tesla is trying to optimize production to scale manufacturing to new heights.