Best Home EV Charger for BMW iX
The BMW iX is the brand's first purpose built all electric SUV showcasing the latest electric drivetrain technology. Although similar in size to the gasoline powered X5, the iX is a bespoke electric vehicle. 
In the US the iX is only available in dual motor all wheel drive configurations with two trim levels: xDrive50 and M60, with the latter being more powerful. In European markets, there is a less expensive xDrive40 variant available, but BMW USA has not yet commented on its release date.
The xDrive50 and M60 trims get a very large 111.5 kWh battery. The xDrive50 variant is rated by the EPA at a respectable 324 miles of range with 20-inch wheels. Going up in wheel size or trim level to M60 will reduce available range.
The BMW iX is capable of charging at 11 kW on household AC power, and up to 200 kW on DC public charging networks. A standard J1772/Type 2 connector is used for home charging. See our top recommended home chargers for the BMW iX below.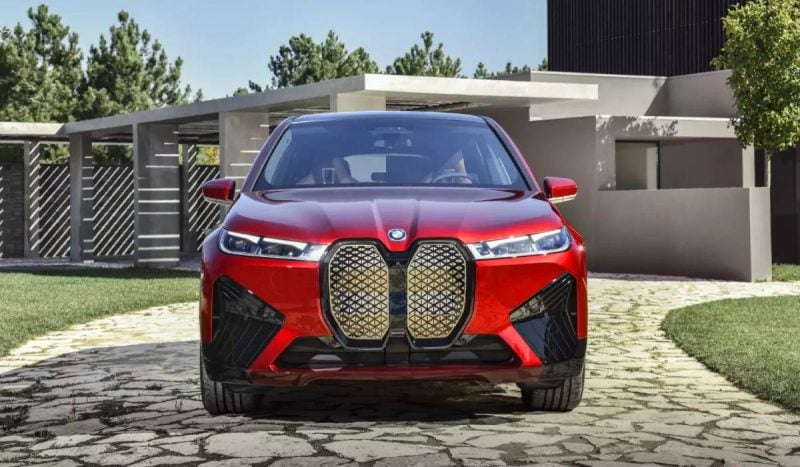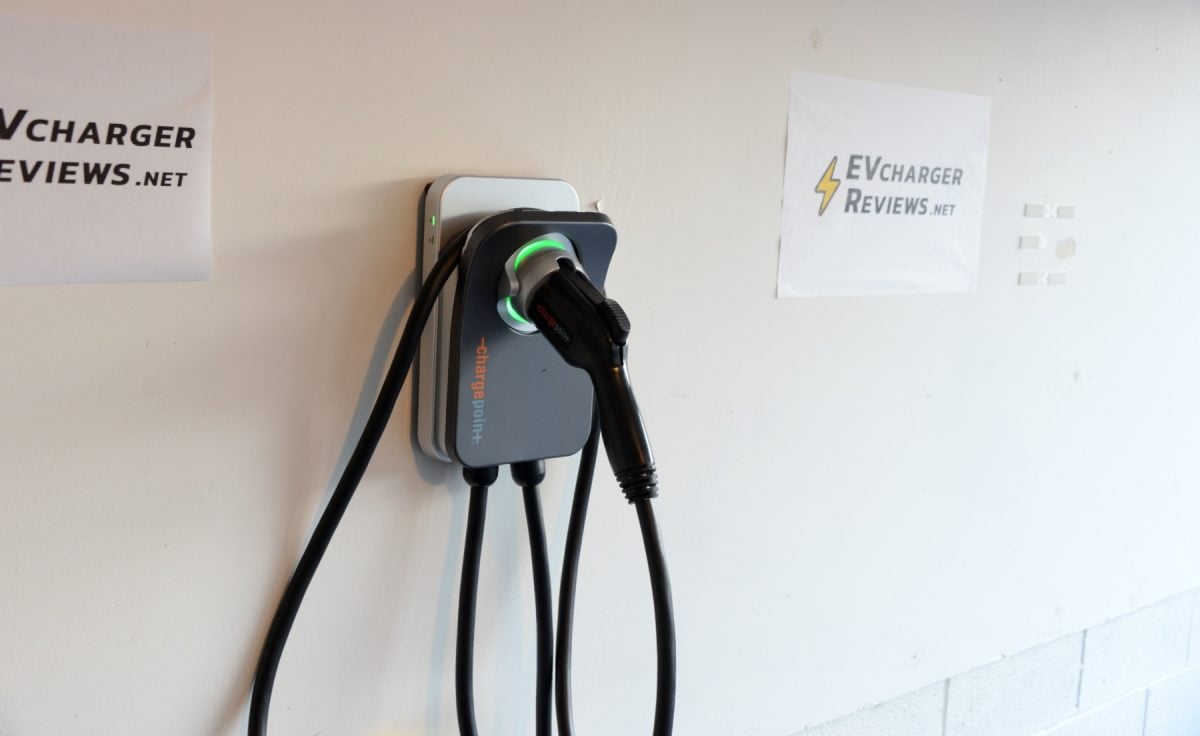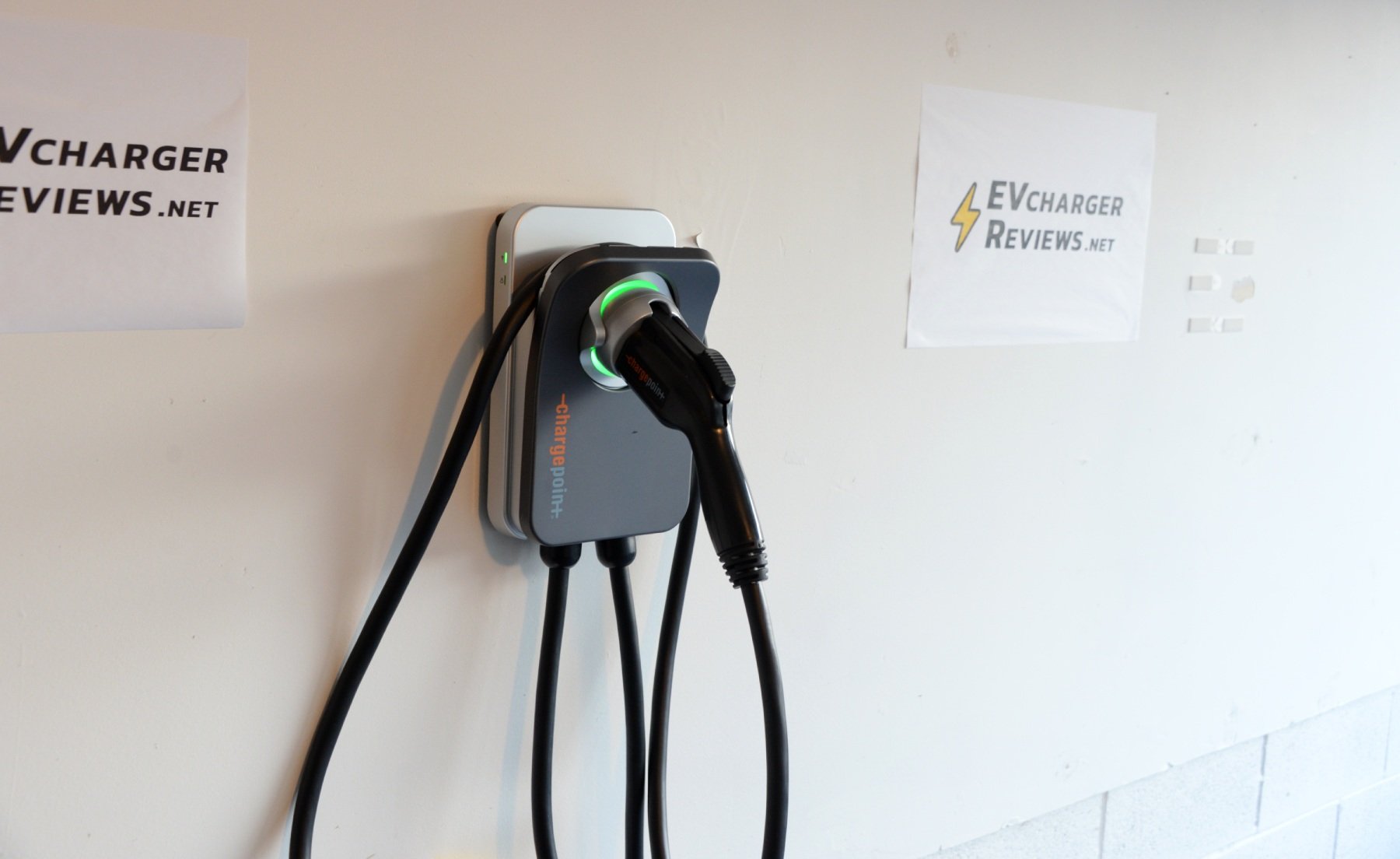 ChargePoint is a reputable brand in public charging as well as home charging. The Home Flex is a current favorite with a combination of attractive design, 50 amp performance, and responsive customer support. 
At the higher end of home chargers, the Home Flex is able to deliver up to 50 amps to your EV, which translates to approx. 36 miles of range added per hour. The companion ChargePoint app allows you to schedule charging sessions when electricity is cheapest, as well send you reminders if you forget to plug in your EV.
Compatible with most EVs on the market, the ChargePoint Home Flex is our top choice for most drivers of premium electric vehicles. The iX's 111.5 kWh battery could take a while to charge on low amp circuits. If your household wiring allows, consider hard wiring a 50 amp charger. Otherwise, you could get similar performance with any other more common 40 amp charger from this list. 
Specs
Up to 50 amp charging, 9 times faster than wall outlet
23 foot long charge cable
Indoor/Outdoor operation
NEMA 14-50, NEMA 6-50, or hardwired options
UL Listed; safe and eligible for rebates/incentives in many states
Pros
Energy Star Certified, Wifi connectivity, Alexa voice assistant compatibility, choice of NEMA 14-50 or NEMA 6-50 plugs, configurable between 16 and 50 amps
Cons
Dependent on the smartphone app for configuration and some features.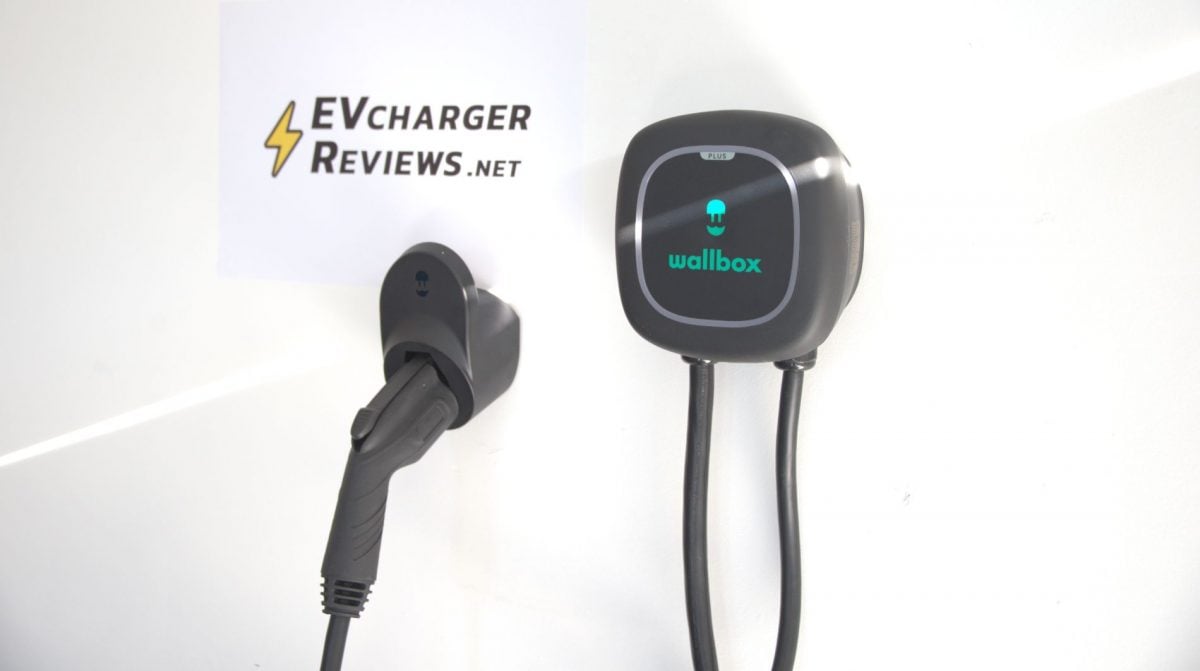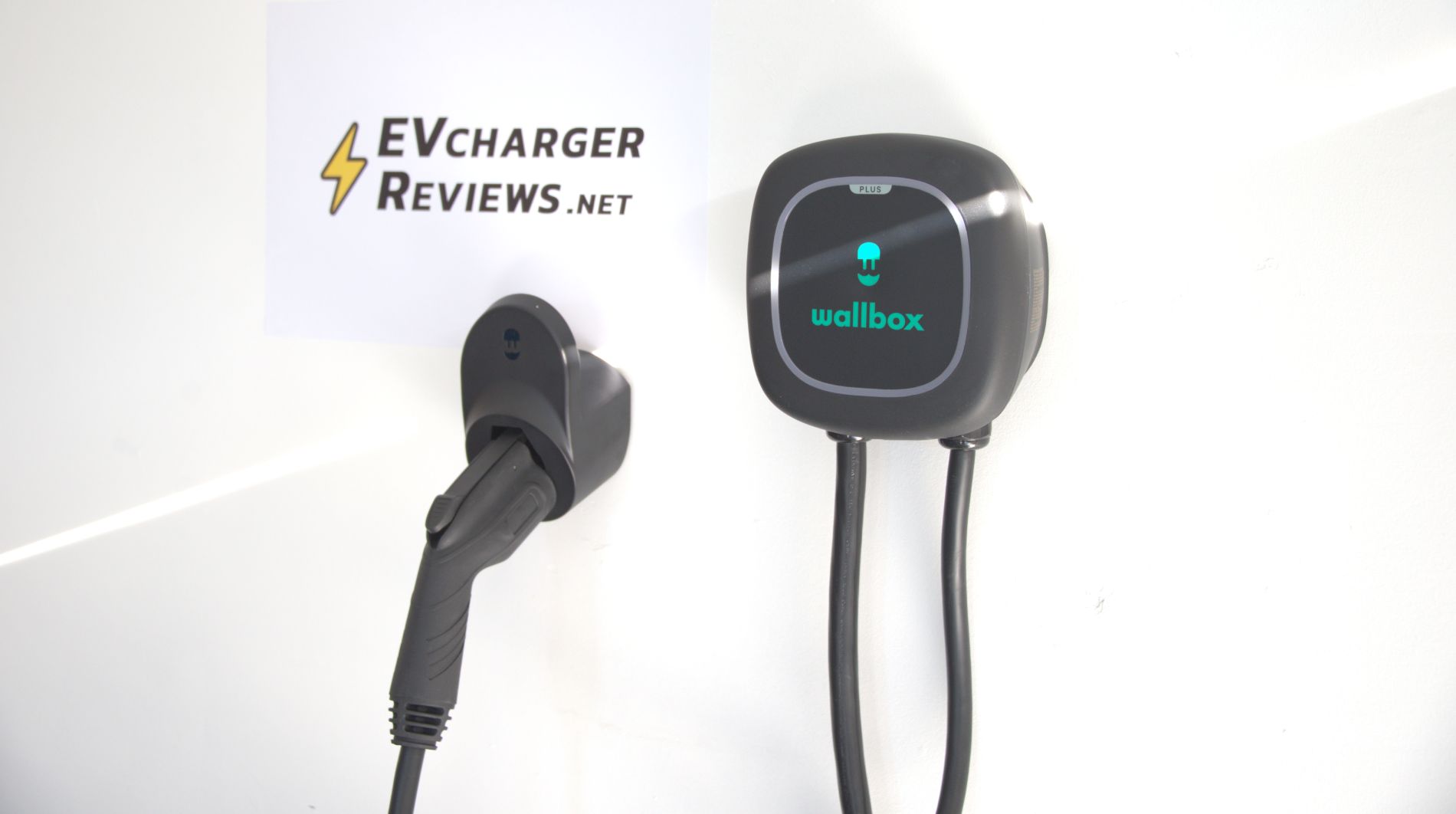 The Wallbox Pulsar Plus is our top pick for a charger with a compact and attractive design at just 7.8″ x 7.9″ x 3.9″ in dimensions.
Available in 40 and 48 amp versions, the Pulsar Plus can charge up to 8 times faster than Level 1 (120v) charging. Like the Blink Charger, it features a 25 foot long cable. The 48 amp version is able to deliver up to 11.5 kW of power, cutting down charge times to just a few hours rather than overnight for BMW iX owners.
Wallbox also works great for households with multiple EVs that need to be charged simultaneously. Two or more Wallbox chargers on the same circuit can communicate between each other and balance the available household power between chargers.
Deal Alert: Pulsar Plus is currently on sale at Amazon.
Specs
40 or 48 amp versions
25 foot long charge cable
Indoor/Outdoor operation
NEMA 14-50 outlet, or hardwired
Wifi and Bluetooth connectivity
Pros
Compact design with clear indicator lights, myWallbox app companion app for control and charge monitoring
Cons
The app is rather basic compared to other chargers
JuiceBox 40 Smart from Enel-X
The JuiceBox 40 from Enel-X is a very highly popular choice for home charging. This smart charger is priced in the middle of the spectrum and offers impressive 40 amp charging performance and smart scheduling/monitoring options via a companion smartphone app. Users are also able to control charging via Google Home and Amazon Alexa voice assistant in smart home setups. 
DIY enthusiasts will be pleased with the easy installation instructions of the JuiceBox charger, there is just one simple wall bracket that needs to be attached to your wall. The charger can also be locked with an included key to the bracket, so the JuiceBox can not be easily removed and stolen from your wall. This is a nice feature for chargers mounted outside, or in apartment complex parking lots. 
When ordering, check between NEMA 14-50 plug-in version or hardwired version for a cleaner look.
Specs
Up to 40 amps
25 foot charge cable
Indoor/Outdoor operation
NEMA 14-50 and hardwired variants
3 year warranty
Pros
Key locking to the bracket, UL Listed, Energy Star certification, wi-fi connectivity and charge scheduling, integrated cord holster, simple installation
Cons
Some users reported finicky wi-fi performance (but there have been several software updates since),  the charging cable is less pliable in cold weather than competitors like ChargePoint.
Electrify America Level 2 Charger
You have probably heard of Electrify America, it is the brand behind the largest public fast charging network in the US, outside of Tesla's Supercharger network. Electrify America has an excellent charger for home too, delivering up to 40 amps.
Frequent users of Electrify America's public network will appreciate integration of this home charger with the Electrify America app. Using a single app for managing both home and public charging is the main competitive advantage of this home charger.
The EA home charger is widely compatible with all EVs that support the standard Type 2 (J1772) charging connector. The 24 foot vehicle connector cable is thick and sturdy, suitable for indoor or outdoor usage.
Specs
Up to 40 amps, can be configured as low as 16 amps
24 foot long charge cable
Indoor/Outdoor operation
NEMA 14-50, or can be hardwired
UL Listed
Wifi Connectivity
Pros
Energy Star Certified and UL Listed, reputable brand and excellent customer support, one app for both public and home charging, 3 year warranty
Cons
The charger box is physically larger than most, at 15.75″ x 8.66″. The glossy black plastic shell is sturdy, but may not appeal to everyone.
Grizzl-E Level 2 EV Charger 40 AMP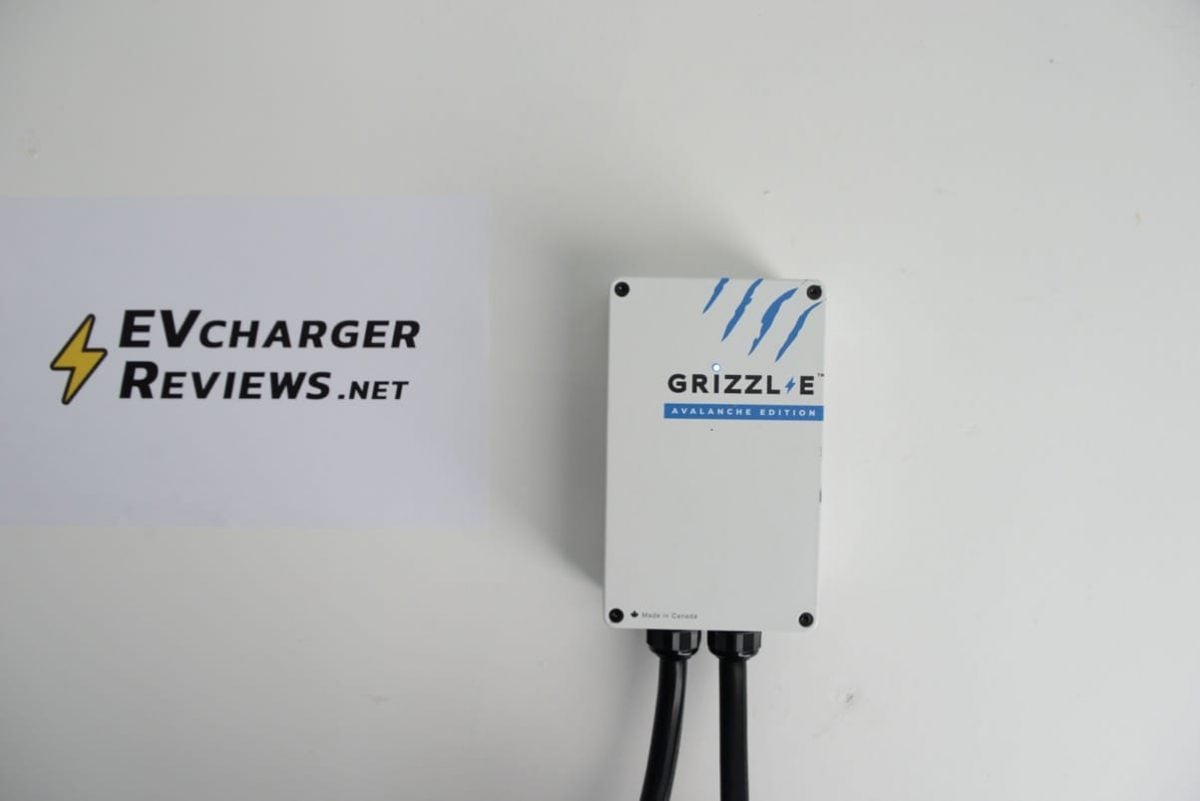 The Level 2 home charger from Grizzl-E is a compelling option for EV owners looking for durability and value. It is a simple utilitarian design metal box with an LED indicator light and heavy duty construction. There are no screens or wifi connectivity options, just an industrial looking box with 40 amps of power delivery, which should translate to about 10 kW usable charging speed.
Grizzl-E is based in Canada, so their products are designed to perform in extreme weather conditions. The operating temperature range is between -22F to 122F for outdoor usage.  
This charger is available with either NEMA 14-50 or NEMA 06-50 wall connectors (check the SKU when ordering), and all variants can be hardwired by an electrician. 
Specs
40 amps, or as low as 16
24 foot long charge cable
Indoor/Outdoor operation
NEMA 14-50, NEMA 06-50, or hardwired options 
Pros
Good value, durable construction and materials, heavy duty charging cable, suitable for extreme climates 
Cons
No smart features or app control
Blink HQ 150 Home Charger
Blink is another commercial charging equipment manufacturer that expanded into home charging products. But unlike the ChargePoint charger, there is no wifi or app involved here. Just a high quality commercial-grade charger with a peak output of 32 amps. The simplicity of operation could make the Blink charger a great choice for less technologically savvy drivers to ease into EV ownership.
While not the most powerful charger, 32 amps equates to 7.6 kW of power, enough to top up most EVs overnight from empty.
The high quality cable is a generous 25 feet long, and should be able to reach your EV's charge port no matter how you park it in your garage or driveway.
Specs
Up to 32 amp charging
25 foot long charge cable
Indoor/Outdoor operation
NEMA 6-50 plug 
Pros
Energy Star Certified, UL listed, dead simple to use, clear status indicator lights
Cons
No app or smart connectivity
Frequently Asked Questions
How much does it cost to charge the BMW iX?
The iX xDrive 50 and M60 models include a large 111.5 kWh battery. Assuming an off-peak electricity rate of 13 cents per kiloWatt hour and 95% charging efficiency, it would cost $15.26 to fully recharge the iX battery from zero to 100%. Much cheaper than refueling an X5 with premium gasoline.