ChargePoint is a large-scale charging network operating in the United States and 13 other countries with over 30,000 EV chargers in total. ChargePoint offers a mix of Level 2 destination chargers, as well as some DC fast chargers for charging stops on road trips. ChargePoint also offers a competitive home charging station product that integrates well with the same app as the public charging network.
Can you charge a Tesla at ChargePoint public chargers?
Yes, you can charge most modern Tesla EVs on the ChargePoint network, but some prior planning may be required. In North America, the ChargePoint network uses J1772 connectors for charging EVs on their Level 2 destination charging stations, while their Level 3 DC fast charging machines have CCS and CHAdeMO connectors. The company recently announced that Tesla/NACS connectors will be rolling out to EV chargers going forward, but as it stands in late-2023 the overwhelming majority of ChargePoint stations are not compatible with Tesla EV plugs without an adapter.
How to charge Teslas on ChargePoint Level 2 Chargers
Level 2 chargers from ChargePoint are the slimmer machines with J1772 connectors. These connectors are directly compatible with non-Tesla EVs, but a J1772-to-Tesla adapter is required to charge a Tesla car. A J1772-to-Tesla adapter is included with every new Tesla car. But you can buy an inexpensive spare adapter online if you need a spare. ChargePoint's Level 2 public chargers typically output around 6 kW of power.
How to charge Tesla on ChargePoint's DC Fast Chargers
As mentioned above, ChargePoint will be including Tesla/NACS connectors on their DC Fast chargers going forward because the Tesla/NACS connector is expected to become the standard connector in North America. However, at present, an adapter is required to charge a Tesla on ChargePoint's fast chargers. We maintain a list of CCS-to-Tesla adapters on this page to help Tesla owners take advantage of charging infrastructure beyond Superchargers. While we are in the transition period of the Tesla/NACS connector overtaking CCS, we recommend every Tesla owner has a CCS adapter in their trunk to have the ability to charge their cars anywhere.
Should you charge a Tesla on ChargePoint?
You can download the ChargePoint app (iOS / Android) to see if their infrastructure is convenient in your local area or along your trip. ChargePoint is ubiquitous in major cities in the United States, but their DC Fast charging locations typically have only two charging stalls. Most locations support DC charging speeds of around 62 kW, which is fine for a ~45-minute stop but not as fast as a Supercharger location.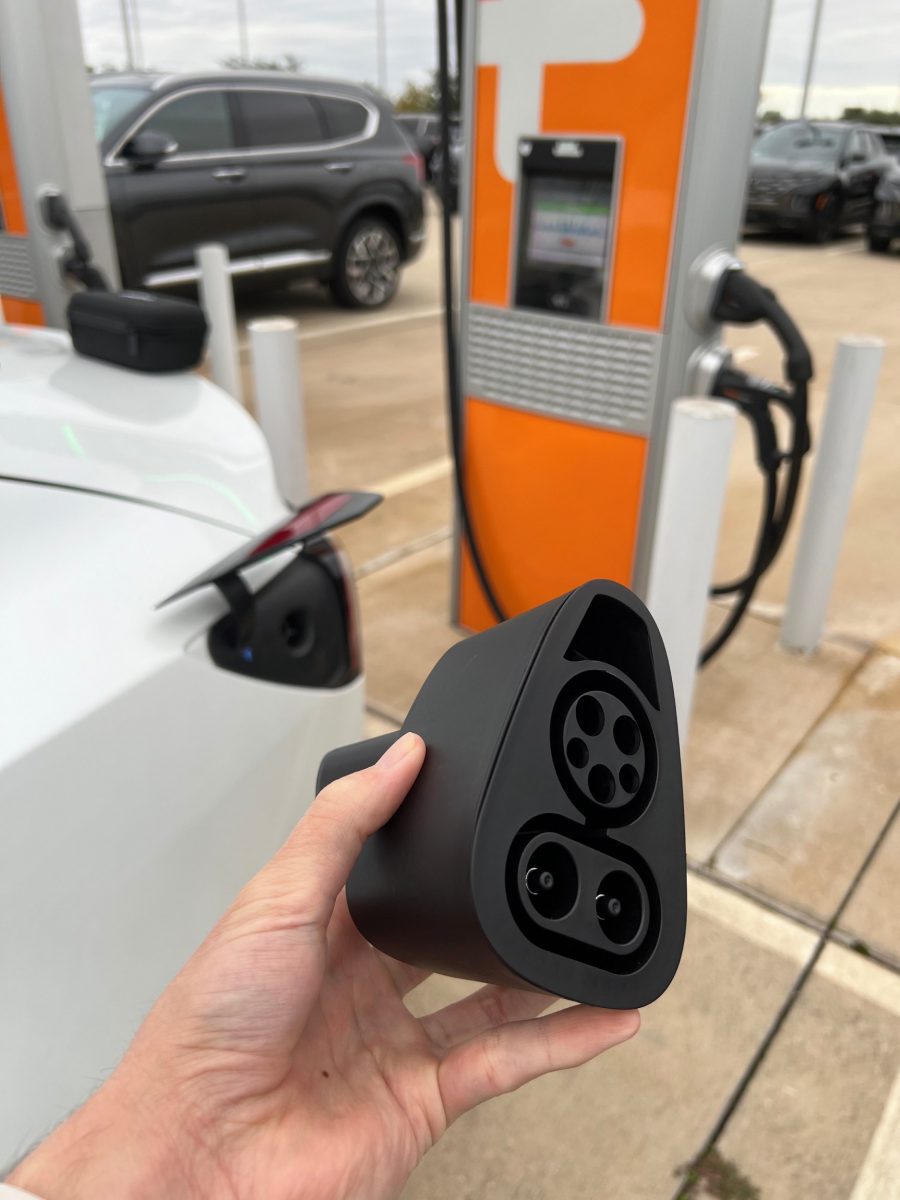 Finally, our biggest concern from experience with ChargePoint is transparent pricing. It is often hard to determine how much the charging session will cost until arriving at the location. Many ChargePoint DC charging locations are installed on private property on behalf of business owners who are free to set their own pricing. In one instance, we visited a Hyundai dealership in Dallas that set their pricing to $0.70 per kWh plus a flat $1.99 session fee. We ended up paying almost a dollar per kWh for the charging session, while a nearby Tesla Supercharger had rates below $0.40 per kWh. Your mileage will vary by location, but it's important to do some prior research.
Related