The Morec portable EV charging cable is readily available online and comes in 32 and 40-amp versions. All versions come with the industry standard J1772 car connector on one end, but the buyer has a choice between NEMA 14-50 and NEMA 6-50 input wall connectors on the other end. (The 14-50 is more commonly used for EV charging, but some people may already have a 6-50 plug). We purchased a 32 amp, NEMA 14-50 variant for this review from Amazon.
Our Rating 3.9 / 5
Originally reviewed on August 9, 2022. This article was updated on August 27, 2023, with additional commentary and testing.
Packaging and Unboxing
Our 32 amp unit arrived from Amazon in just two days. It was well packaged for safe transport in the typical Amazon box, and the retail product box within. There was a healthy amount of bubble wrap and zip ties to keep the product safe, but portable chargers are supposed to be able to handle rough handling as well.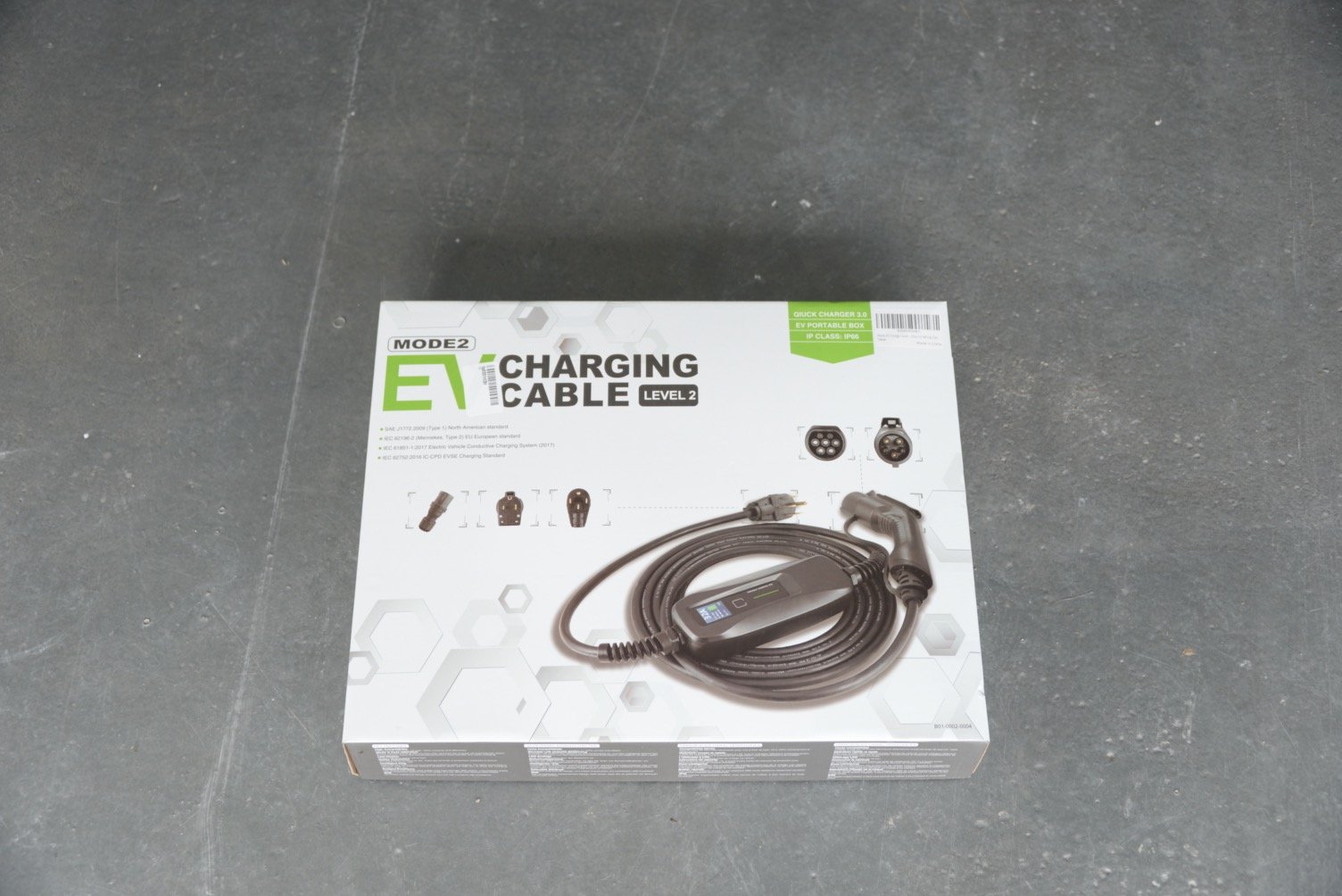 Hardware Overview
The charger is a durable plastic brick containing the electronics, about a foot and a half away from the wall connector end. The case feels sturdy enough to handle the typical abuse a portable charge may face on road trips. The total length of this portable EV charger is 25 feet and should be plenty long enough for most charging needs at home or on the road. The product has an IP66 water and dust resistance rating, which is good against splashes of water but definitely not water immersion.
There are no physical buttons or controls anywhere on this charger, so there is no way to adjust the power amperage. You will need to limit the charging power within your vehicle in case you need to go lower than 32 or 40-amp spec that the charger is built for.
As the Morec is designed to be primarily a portable EV charger, mounting options are fairly limited. There is just one keyhole-style screw opening on the back of the case to help the user hang the charger from a screw on a wall. This should be sufficient to support the weight of the charging brick itself, but not the entire charging cord. In case you plan on using this product as a permanent home charging solution, you may want to purchase a separate wall mounted cord holder. We wish there were at least two keyholes, so the charger could be mounted more securely.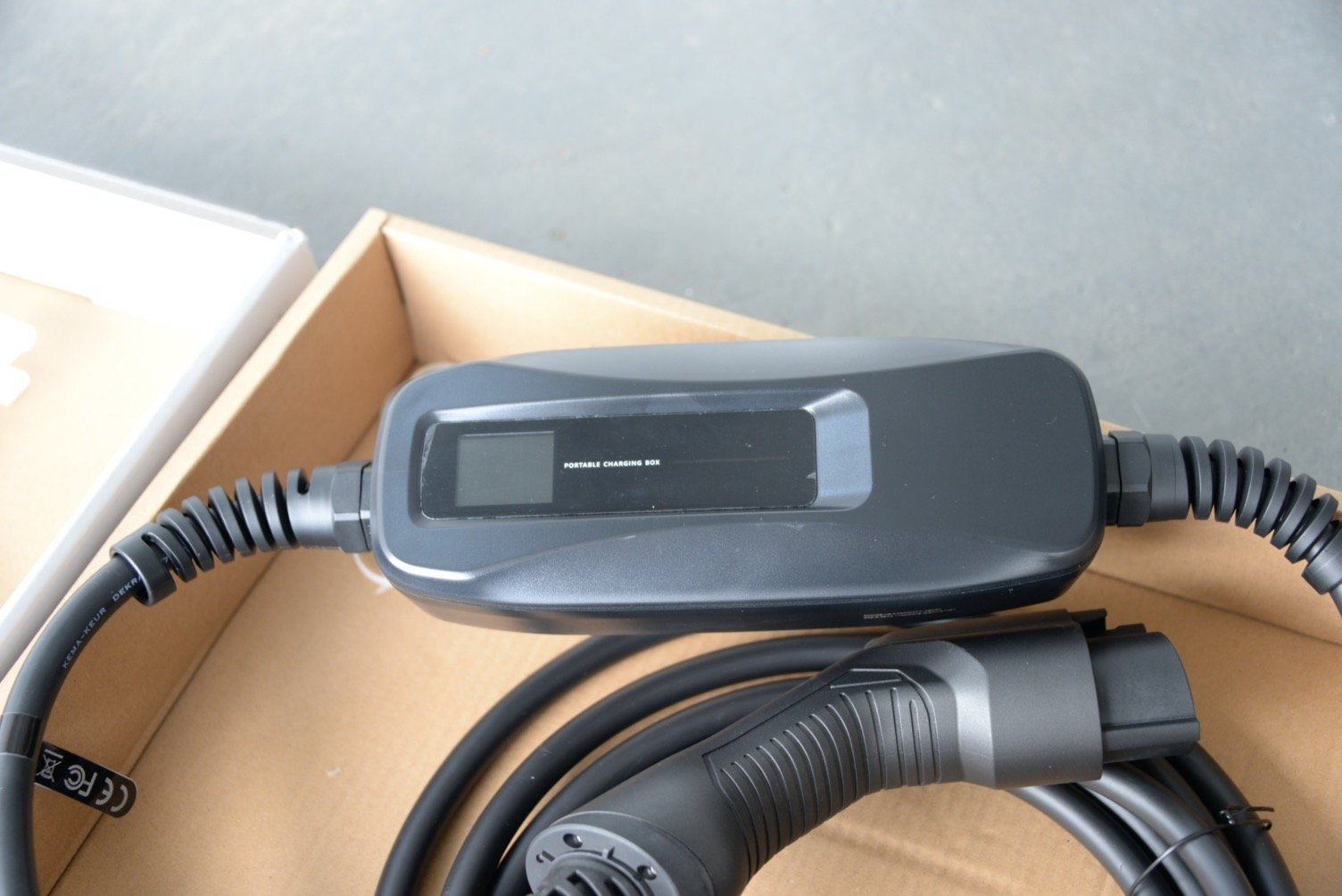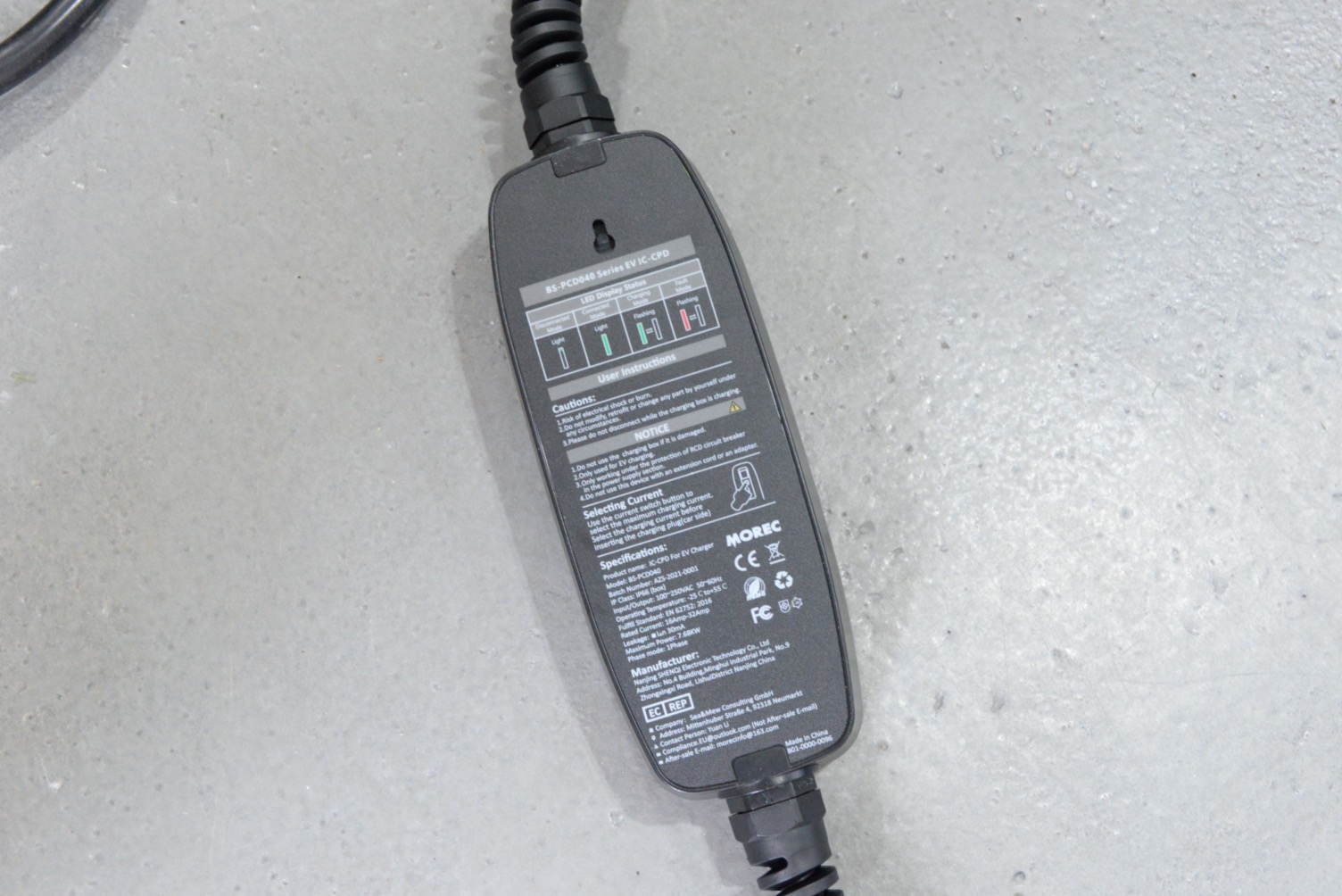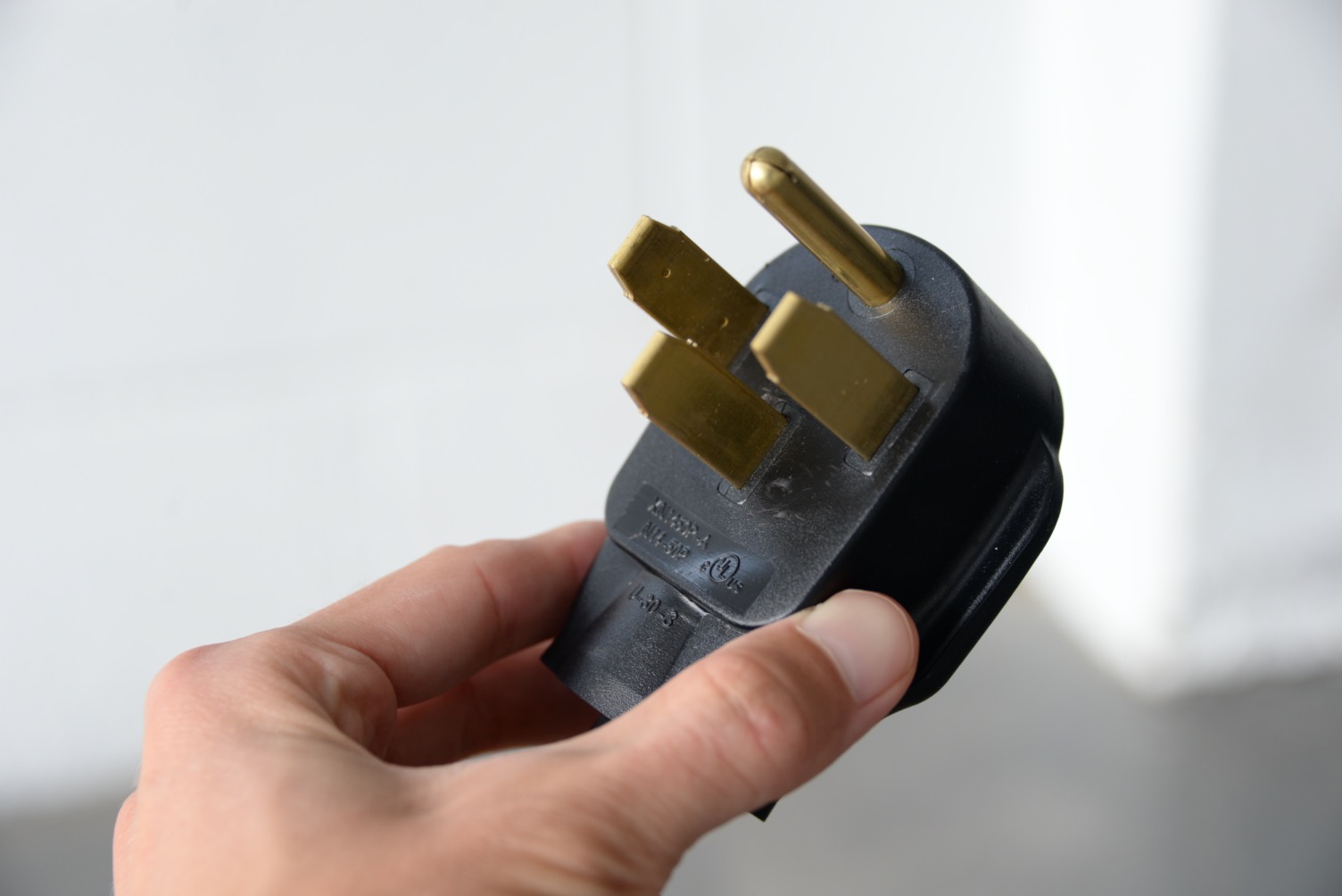 Charging Cord and J1772 Connector
This charging cord is 25 feet long, as mentioned earlier. The gauge and thickness of the cord is approximately the same as other popular portable chargers in this price range, but nowhere near as sturdy as a high grade home charger. The J1772 connector is also on the cheaper side, with a lightweight plasticky feel, but the release button is nice and clicky. The J1772 connector worked seamlessly with the Tesla charging adapter we used to charge a Model Y for this review.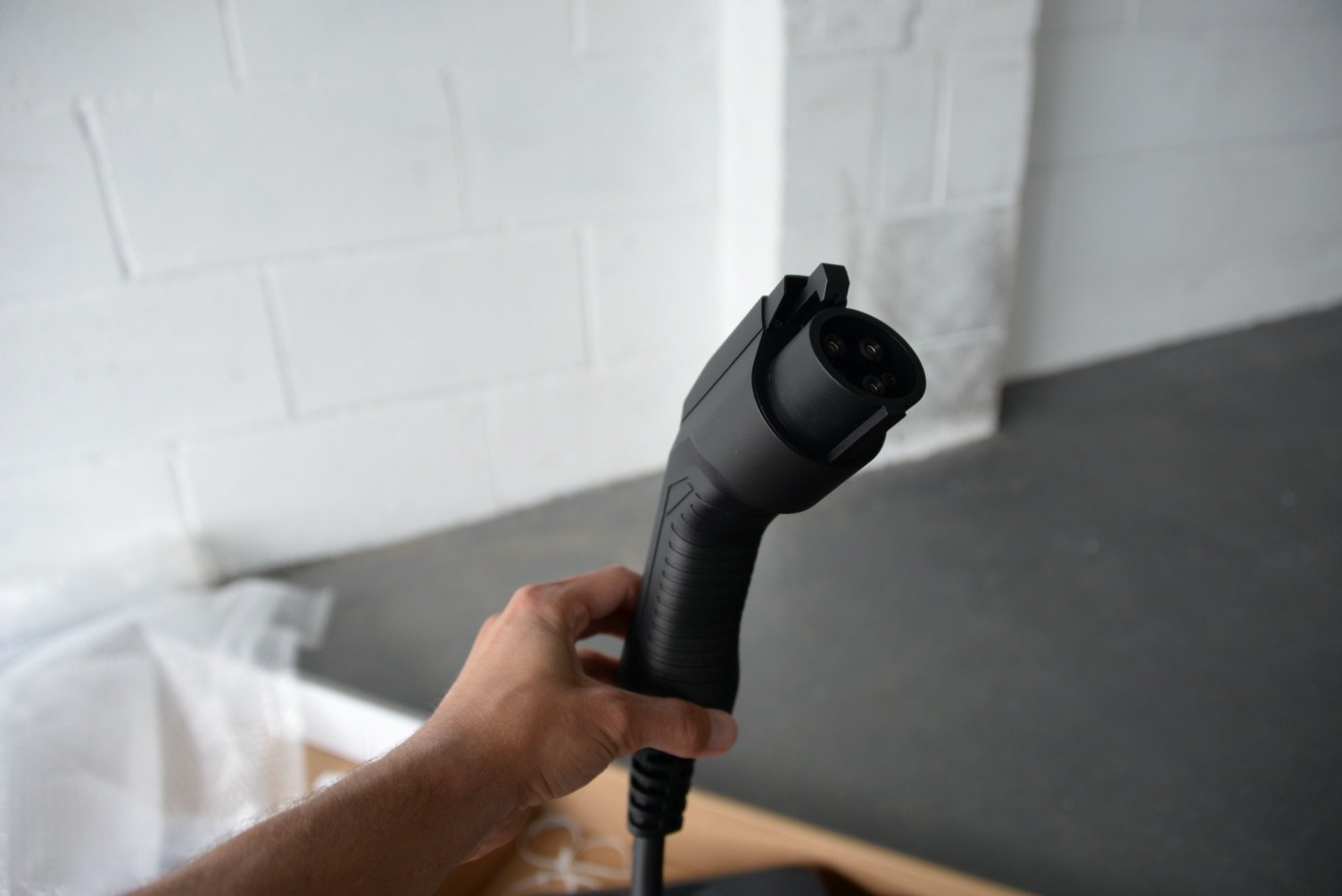 Screen and Charging
This Morec charger includes a built-in screen to monitor charging metrics in real-time. The available data includes real-time amperage, voltage, kWh added, charging time, and temperature of the charger.
The charging cord only gets a little bit warm at 32 amp charging, nothing really concerning. However, the charging brick itself reached 138 F after about an hour of charging and stayed at this temperature for the rest of the charging session at an 80 F ambient temperature. While this is within safe levels (the charger is programmed to throttle down or shut-off, off if temperatures become unsafe), long-term longevity is unknown for electronics that have to operate at these warm levels. We suspect this is why some Amazon reviewers complained about chargers failing after a few months; heavy load under high temperatures.
If you do not need the full 32 (or 40) amp speed while charging overnight, it may be a good idea to limit to 20-24 amps from the vehicle to avoid heat building up to preserve the electronics for the long term.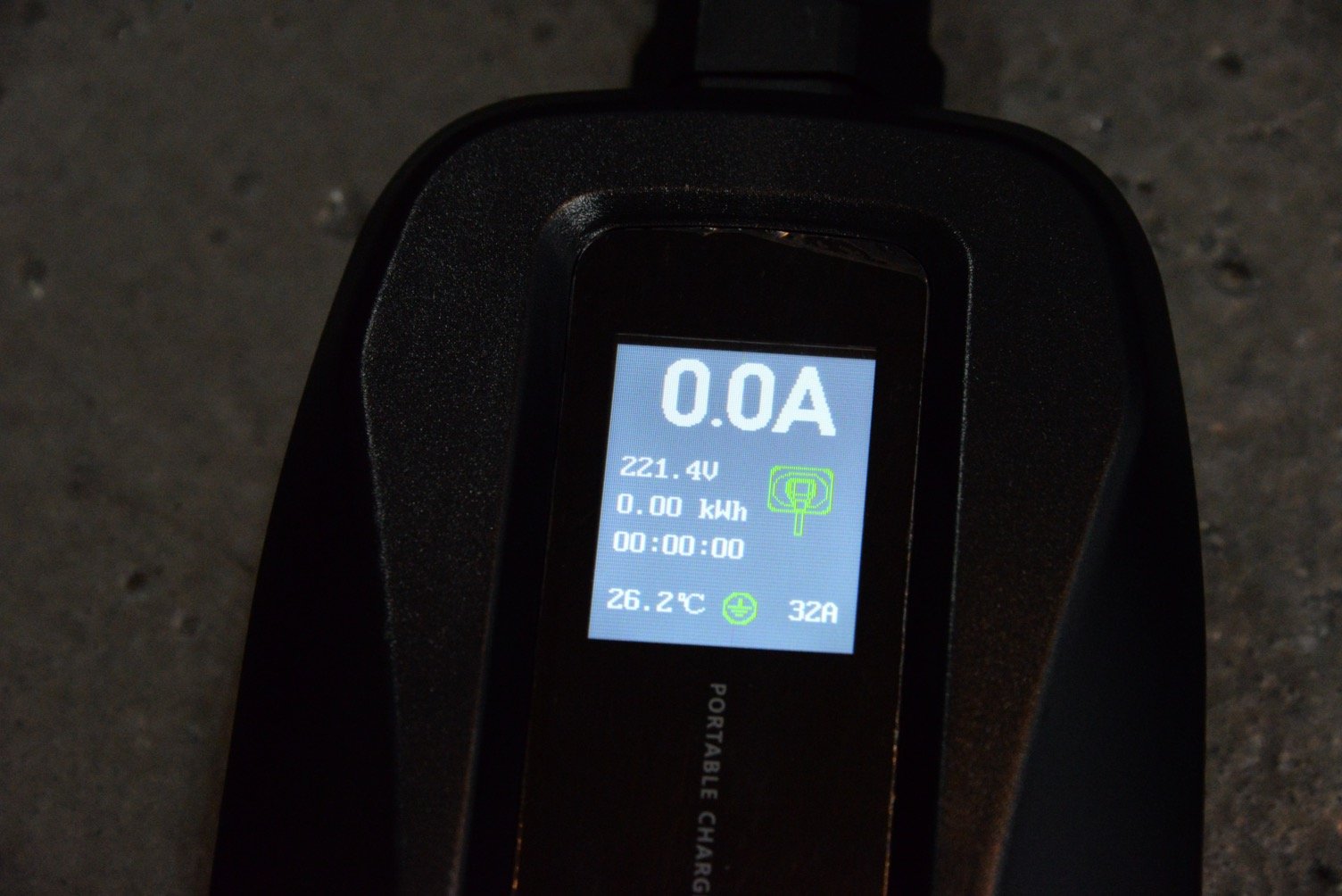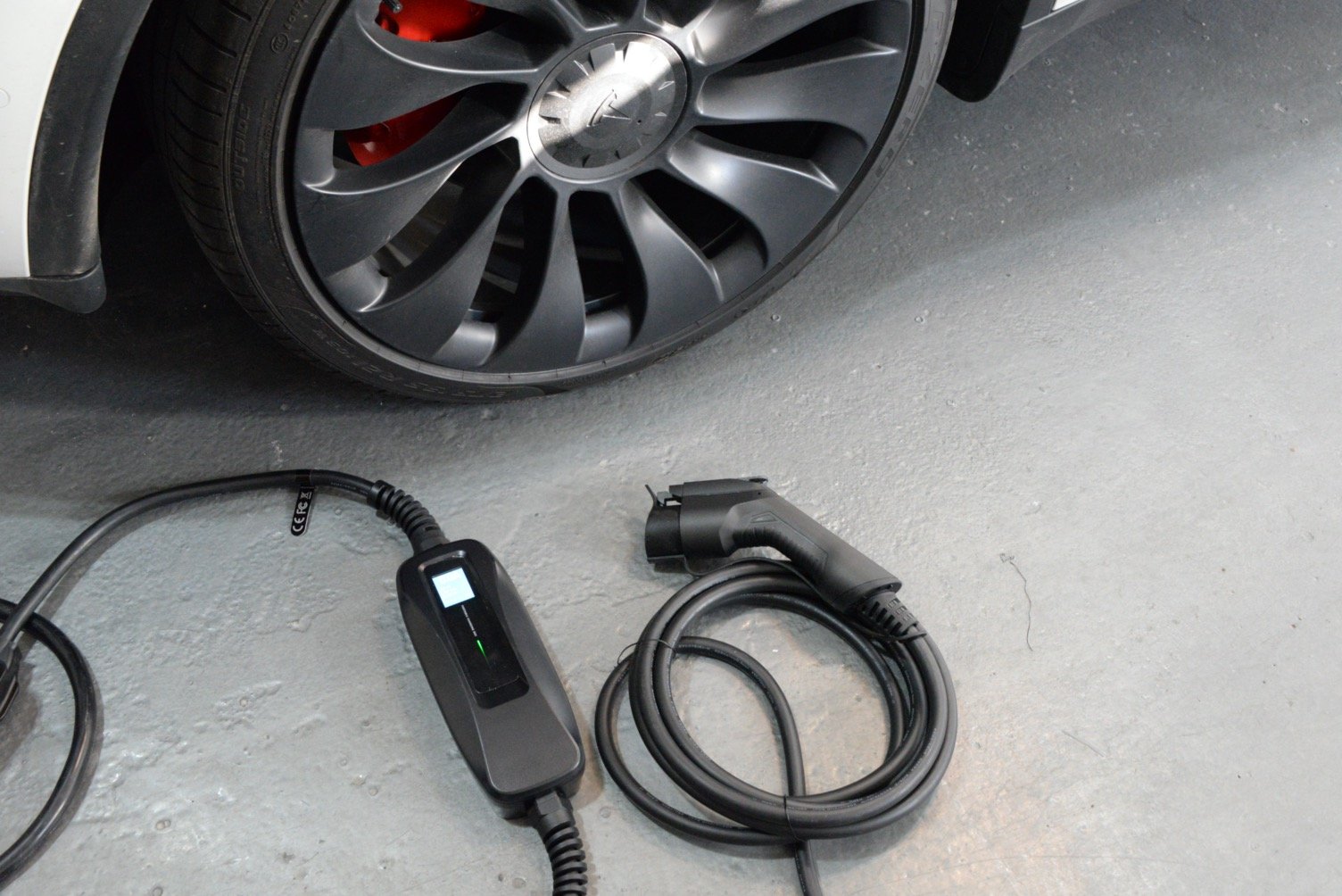 Conclusion
The Morec Portable EV charger is overall a good product and great value. The screen is very easy to read, and the cord is more than long enough. We would recommend this product for use as a portable charger out on the road, or for home charging EVs with smaller battery packs (such as plug-in hybrids). We would hesitate to recommend the Morec Portable charger as a main charger for a large battery pack vehicle (40 kWh+), especially if you need to charge every night. The charger brick (and electronics) build up heat in the compact plastic enclosure, so consistent and heavy loads may shorten the life span. But for what it's worth; a 1-year manufacturer warranty is provided.
For heavier-duty home based chargers, consider: Wallbox, Grizzl-E, or Emporia.
Shopping Options
Full Review Gallery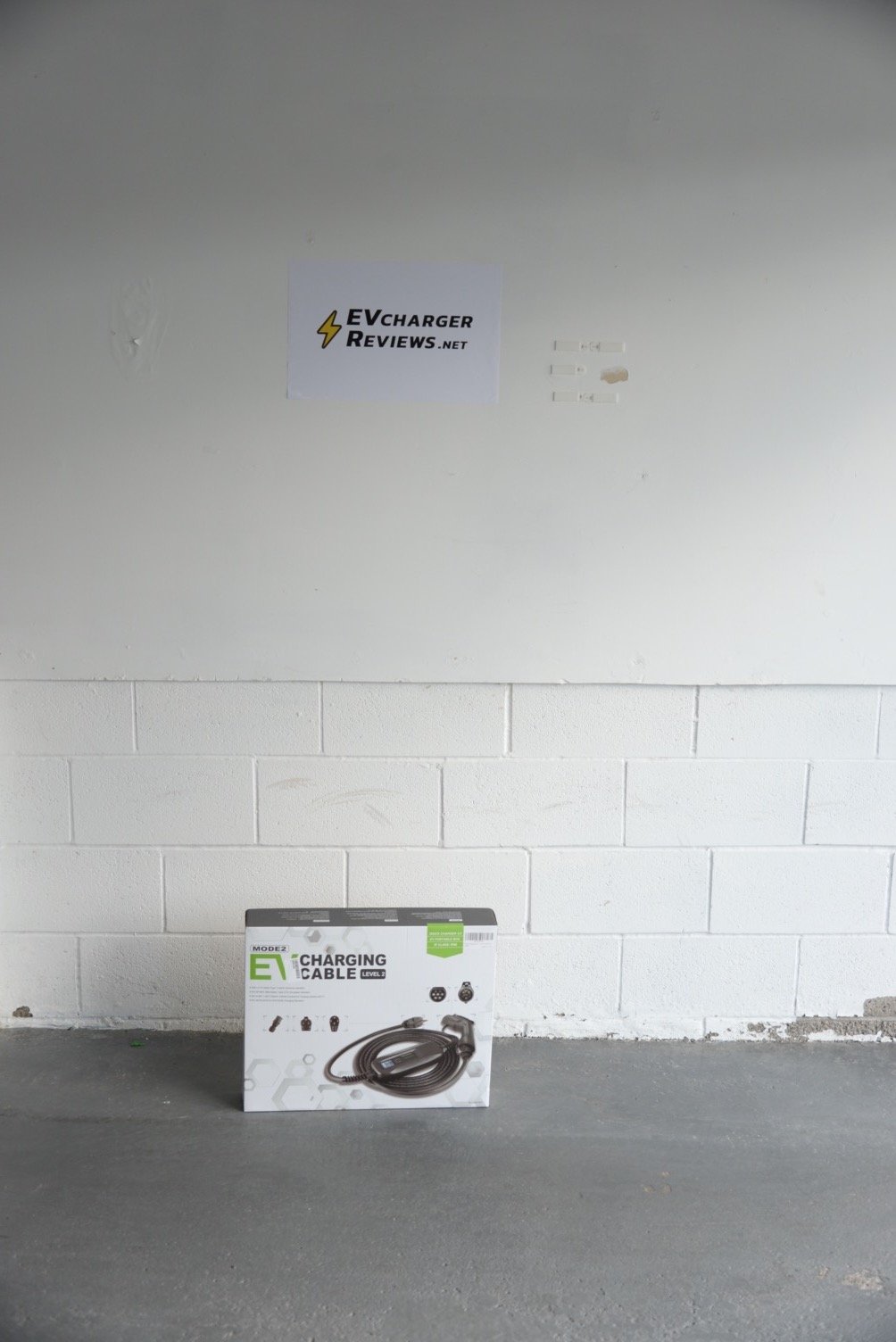 Disclosure: Independent review by Michael Kim from EVchargerReviews.net. Our review unit was purchased from Amazon and not provided by the manufacturer. We participate in affiliate programs, and we may earn income when you use our links. We hope you think that is fair, based on the amount of work that goes into our reviews.