If you have more than one Tesla product registered in your account, there is a great little UI easter egg that makes switching between products so simple and fast.
When you are viewing a car or home energy product in the app, you can swipe from the left and right edges of the screen to slide between the different products under your account.
In my case seen in the screenshot, I've got my Model Y waiting at home, a Tesla Wall Connector paired to my app, as well as a Model 3 rental car during a trip. (Yes! Rental Tesla can be added to the app) Instead of tapping the profile picture to view a list of all the paired products, I can swipe between them to see their status at a glance.
If you want to skip launching the app altogether, you will be pleased to know Tesla app also supports multiple instances of the home screen widgets that can be configured to display different cars. This way you can monitor and control multiple cars from your phone's home screen.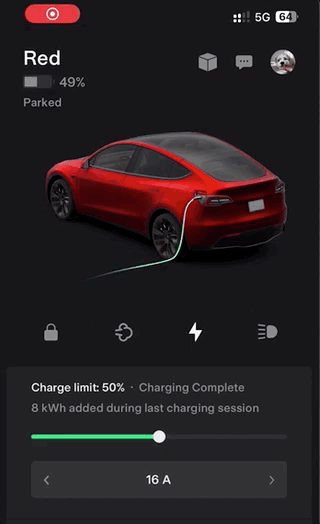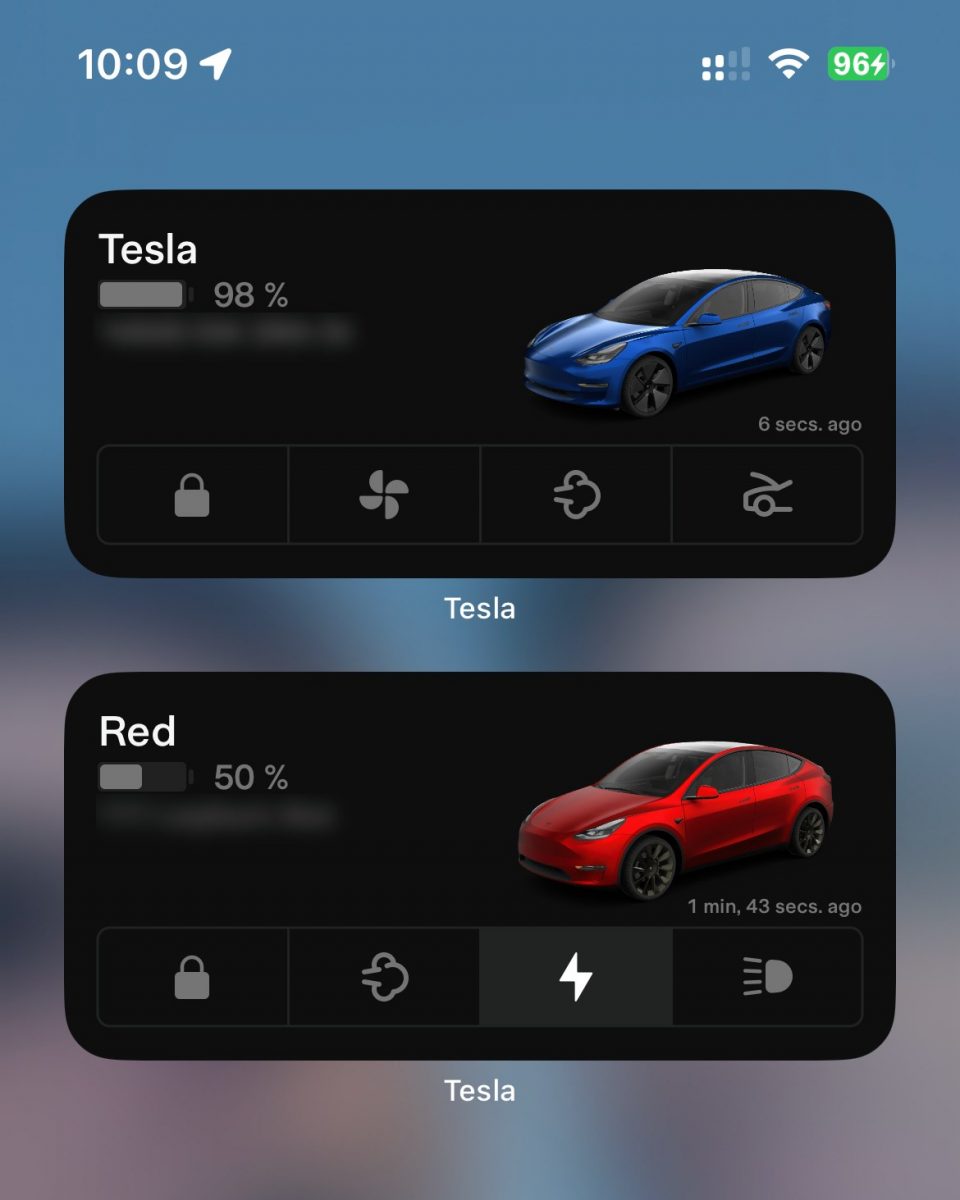 Related