Why do Software Update downloads get stuck?
Most often the reason the software update download gets stuck at 50 percent is because of an interrupted internet connection. This recently happened to me when my Tesla automatically connected to my phone's Wifi hotspot while I was parked during a trip. I had to resume driving before the download could complete, and it seemed like the car did not want to resume downloading until the next day despite having many Wifi connection opportunities.
Another possibility is that you may be downloading a larger than usual software update, and the progress meter is simply non-linear. These software updates range from a few hundred MB to more than 1 GB in some cases.
How to solve and download the latest software
If this happens to you, the best solution is to have some patience. The car is intelligent enough to resume interrupted downloads and verify the integrity of the file after downloading. In my case, the software didn't complete downloading until the second night parked in my garage. (charging and connected)
The less patient users can try to toggle the Wifi connection on/off on the in-car display to try and reset the network connection. Or alternatively try connecting to another Wifi network that has a strong signal and fast connection.
If the stuck software download lingers for more than a week despite the car having a connection to the Internet, then it may be worth contacting Tesla Service. You can schedule an appointment through the Tesla app, and a service adviser will reach out for next steps. Many software related issues could be resolved remotely without having to visit a Service Center.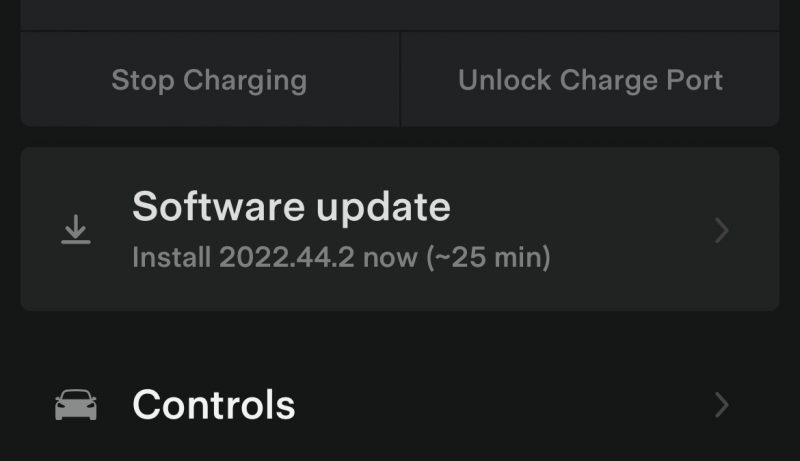 Related