EVchargerReviews is supported by our readers. We may earn commissions from links on this page. Why trust us?
Best EV Home Charger for Nissan Ariya
Updated September 15, 2023, by Michael Kim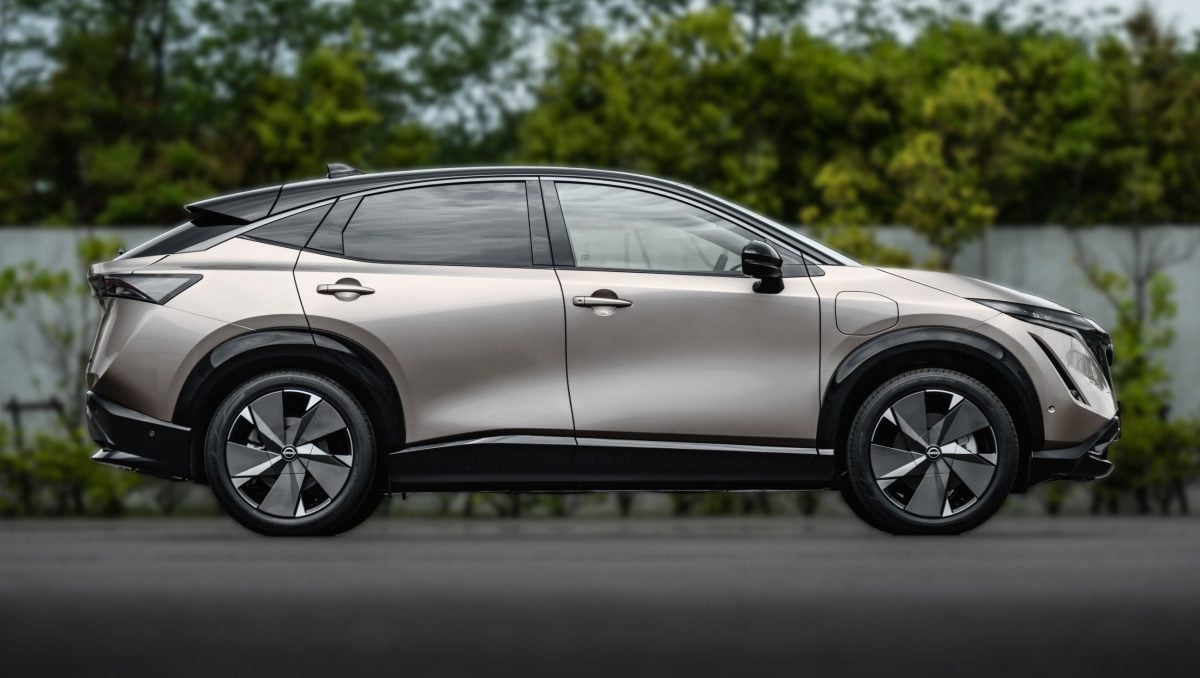 Our Top Picks for the Ariya
Nissan was an early pioneer in mass-produced electric vehicles with the Leaf, and now they have brought their experience to the all new Ariya SUV. Reviewers praised Ariya's comfortable and quiet ride.
The Ariya is available with single-motor FWD or dual-motor AWD configurations. There are two battery capacity options ranging from 63 to 87 kWh. That gives Ariya an EPA rated range between 205 and 304 miles. Choose the FWD big battery trim, if you need the longest range.

The charging port on the Nissan Ariya features a standard J1772 / CCS connector. The onboard hardware can charge at 7.2 kW at home with a Level 2 charging station. See below our list of recommended home chargers for the Nissan Ariya.
Why Trust US? We have hands-on testing experience with the most popular EV charging products.
Wallbox Pulsar Plus (40 amp)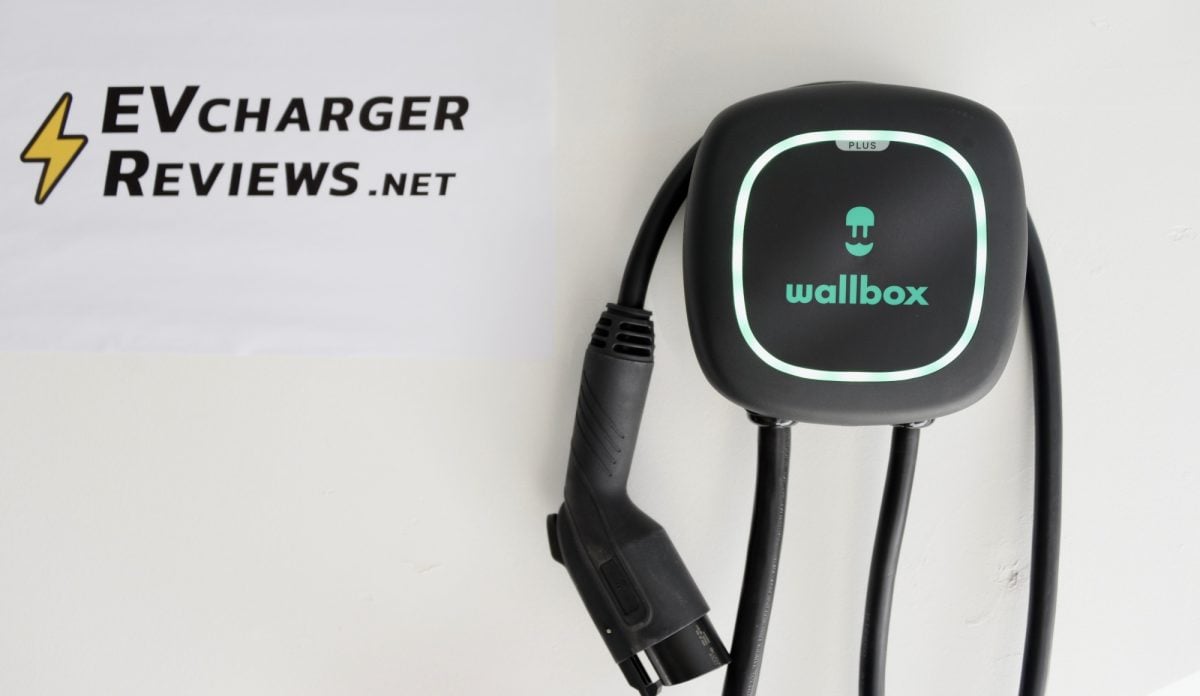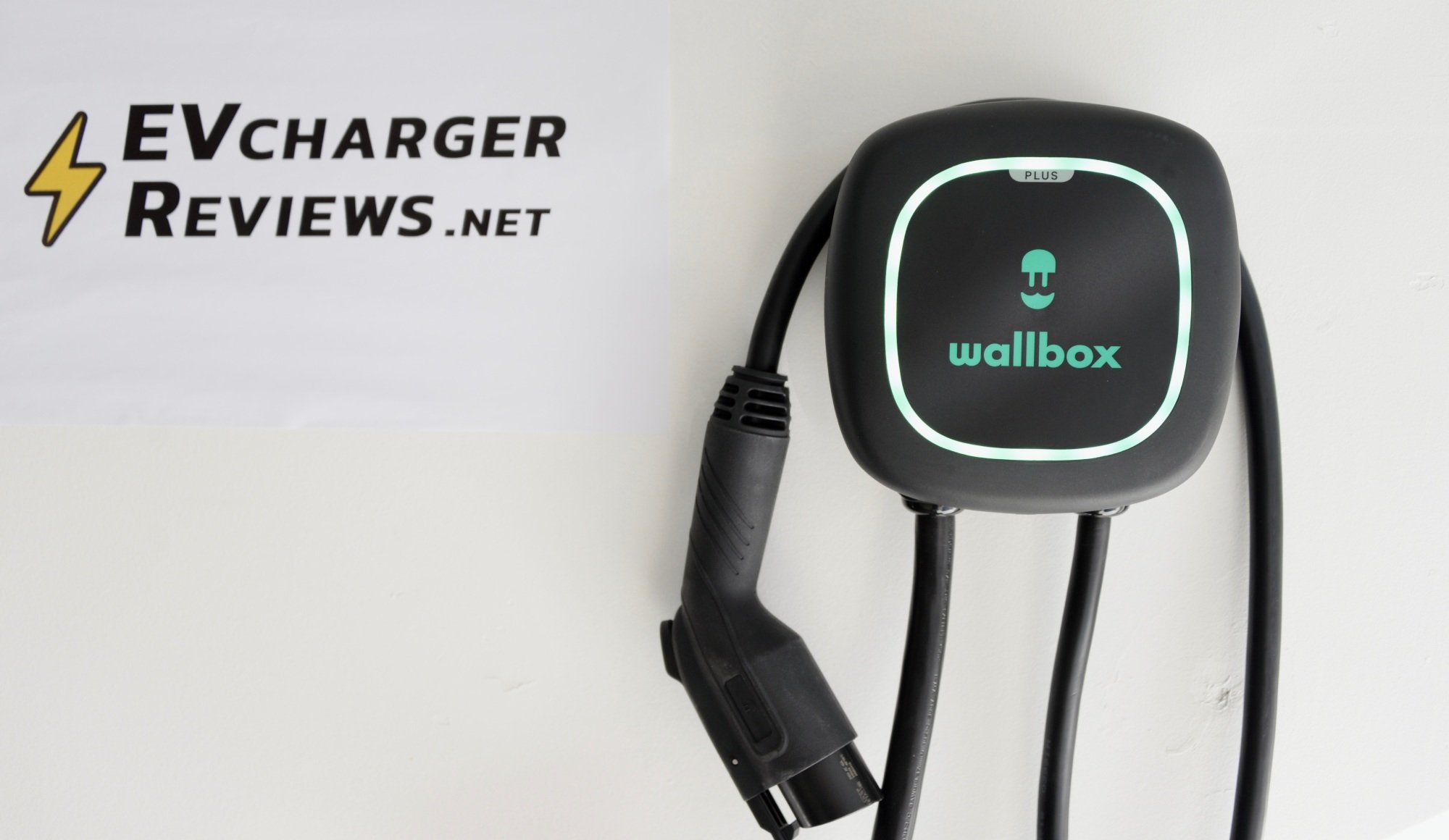 Wallbox is the official recommended home charging partner from Nissan USA. We have a lot of experience with the Pulsar Plus unit, and we must agree it is a good pairing. The Pulsar Plus has an attractive design and it is also one of the most compact home charging stations out there, measuring just 7.8″ x 7.9″ x 3.9″.
The 40 amp version of the Pulsar Plus can provide more than enough power to charge the Ariya at home, so there is little need to splurge for the 48 amp version unless you're futureproofing.
Wallbox also works great for households with multiple EVs that need to be charged simultaneously. Two or more Wallbox chargers on the same circuit can communicate with each other and balance the available household power between chargers. See full review.
Specs
40 and 48 amp versions
25 foot long charge cable
Indoor/Outdoor operation
NEMA 14-50 outlet, or hardwired
Wifi and Bluetooth connectivity
Pros
Compact design with clear indicator lights, myWallbox app companion app for control and charge monitoring
Cons
The app is rather basic compared to other chargers
Grizzl-E Level 2 EV Charger (40 Amp)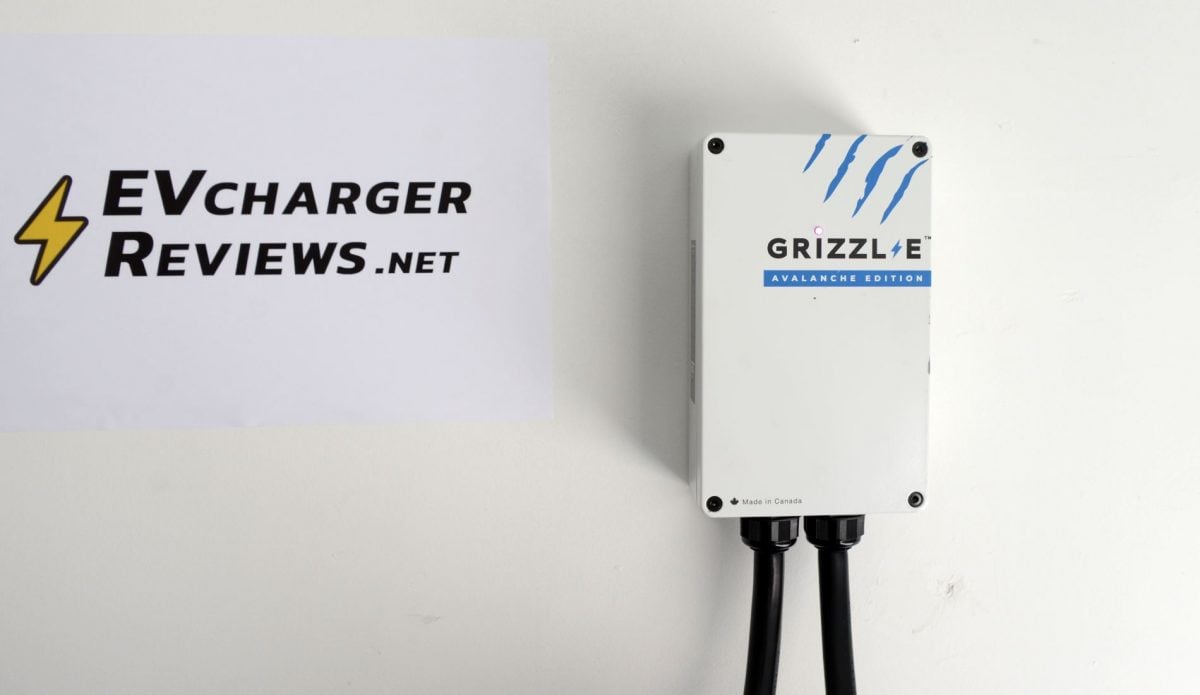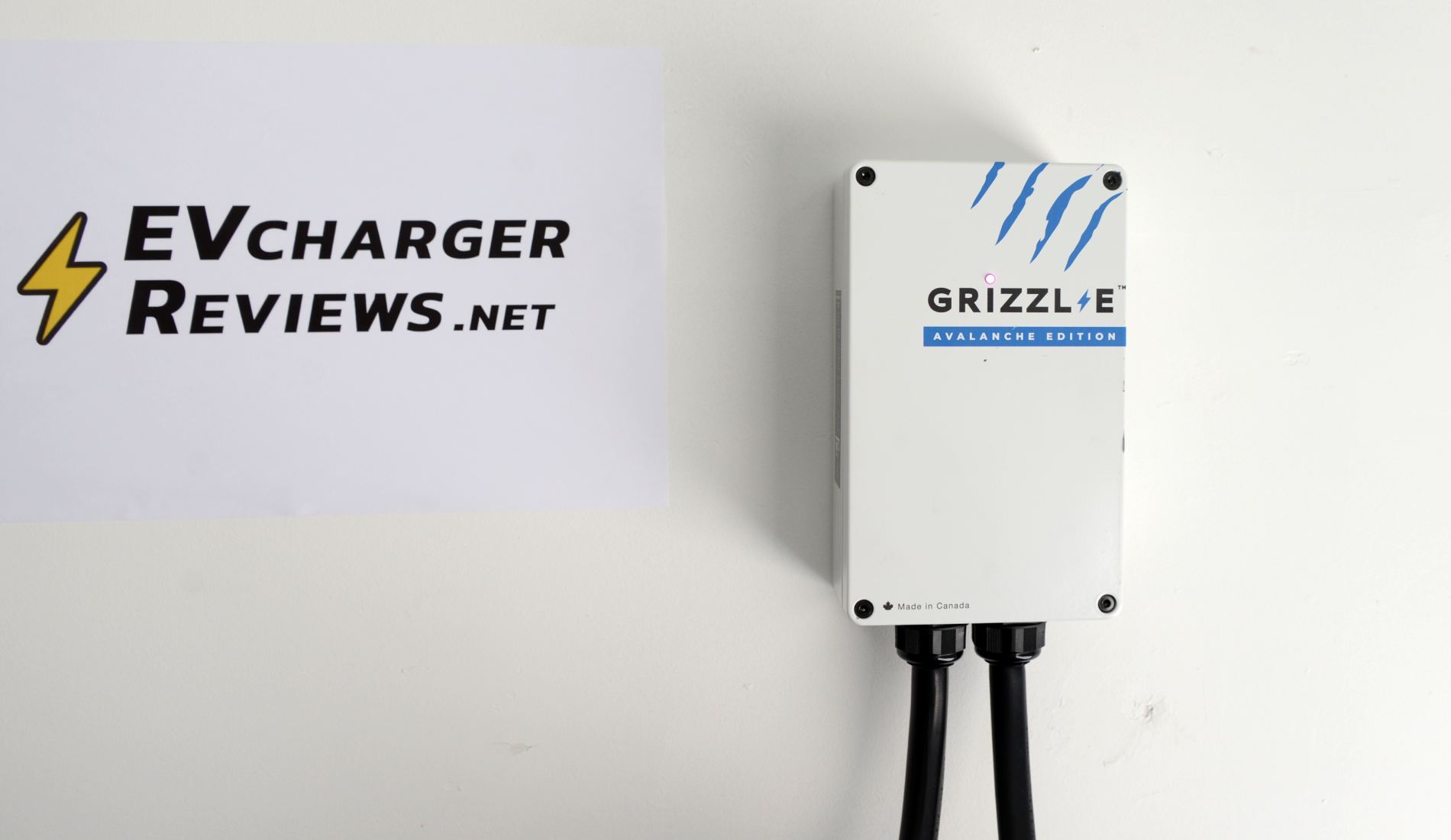 Looking for something with few bells and whistles that just works? The Grizzl-E is one of our favorite home charging stations. It can supply up to 40 amps, but it is configurable down to 16 with hardware switches. This product undercuts the competition on price, while focusing on durability.
This is a great choice for Ariya drivers in extreme climates. Grizzl-E is based in Canada, and its products are designed to perform in all weather conditions. The operating temperature range is between -22F to 122F for outdoor usage. Grizzl-E offers their charger painted white, black, or camo.
This charger is available with either NEMA 14-50 or NEMA 06-50 wall plus (check the SKU when ordering), and a licensed electrician can hardwire all variants. Our full review is available here.
Specs
40 amps, or as low as 16
24 foot long charge cable
Indoor/Outdoor operation
NEMA 14-50, NEMA 06-50, or hardwired options
Pros
Good value, durable construction and materials, heavy duty charging cable, suitable for extreme climates
Cons
No smart features or app control
Emporia Smart Level 2 EV Charger (48 Amp)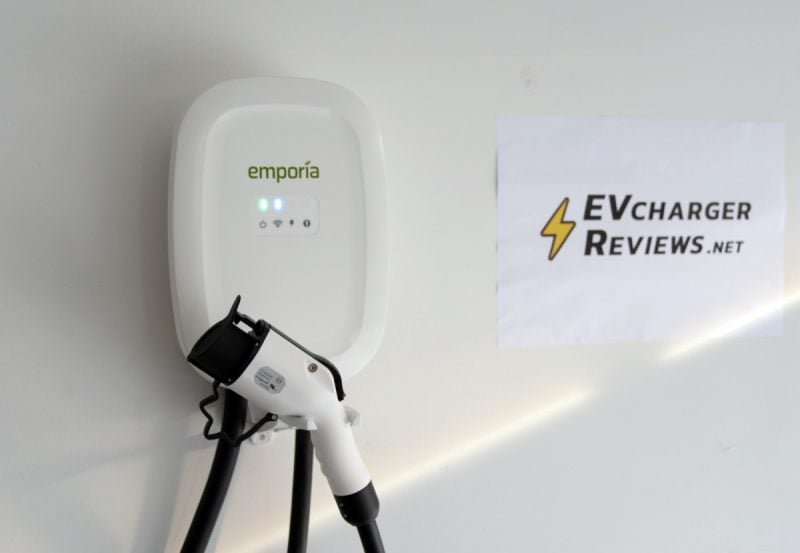 Colorado-based Emporia Energy has a competitive home charging station that offers smart connectivity features and 48 amp charging, all for a relatively low price. If you already have any other Emporia Energy product in your home, you can manage the products from the same great app. But the EV charging station is a competitive product in its own right. While it is less expensive than most 48 amp chargers, it does not cut corners in usability.
We really liked the high power output (48 amps hardwired, 40 amps over NEMA 14-50), and the highly durable single piece metal charge cord holder. The charging cord too, was good quality by slightly shorter than competitors. You can see our full review here.
Specs
Up to 48 amps, when hardwired
24 foot long cable
Indoor/Outdoor operation
NEMA 14-50 outlet or hardwired
Pros
Lower cost than competitors, up to 48 amps of power, app connectivity and scheduling, really good metal charge plug holder
Cons
The charge cord is shorter than competition, the charger casing is made from plastic
AMPROAD iFlow P9 (40 Amp)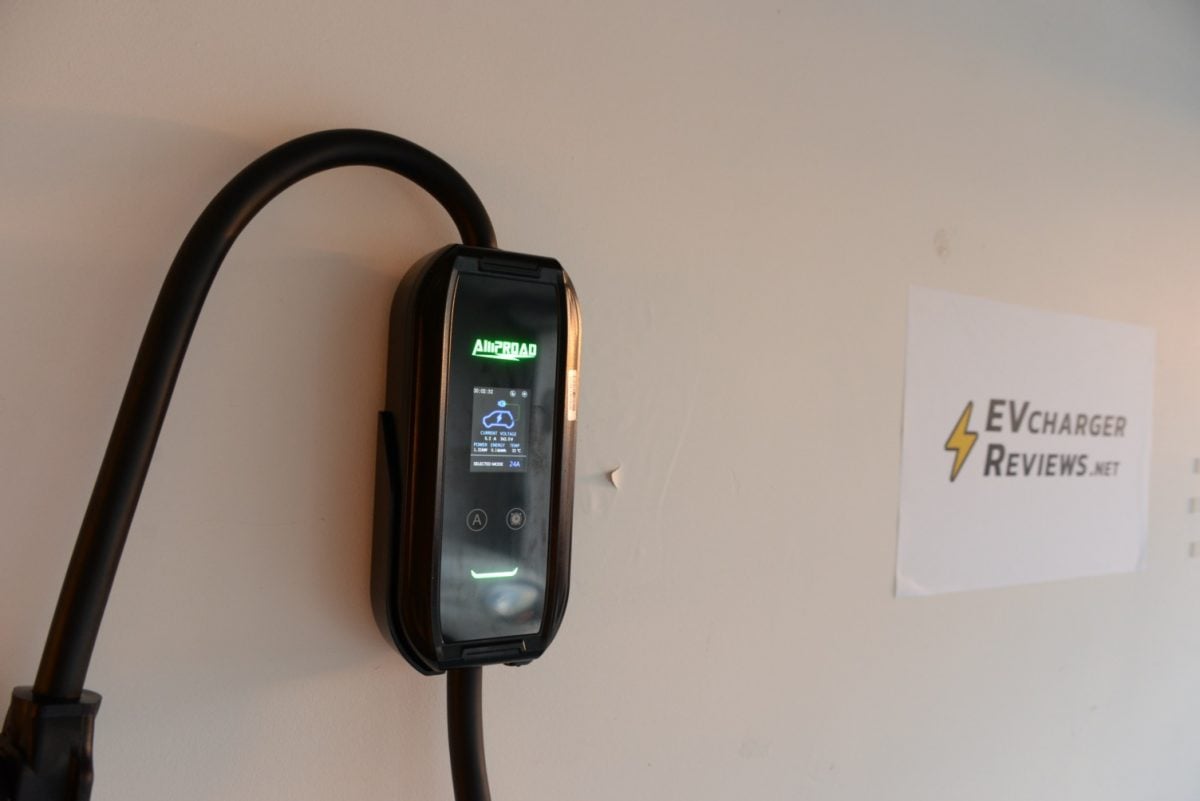 If you need a home charging station for the Ariya that can be occasionally taken on the road, the AMPROAD could be it. This product has smart features and the power output of a home charging station, but it can be removed from the wall mount and taken to go.
This full package includes a wall mounting bracket, a wall cord holder, a generous 25 foot length, and a thick and durable cable.
Downsides? Not many. But the smart features require the user to connect to the Wi-Fi network created by the charger instead of going through dedicated apps. Full AMPROAD review here.
Specs
Up to 40 amps, with modes as low as 10 amps
25 foot long in total
Indoor operations
IP67 water tightness rating
NEMA 14-50 plug
Wi-Fi Connectivity
Pros
Portable, has a high quality and thick cable, clear LCD screen, optional Wi-Fi connectivity
Cons
NEMA 14-50 placement at the top of the box may limit mounting options, the smart connectivity functions may have a learning curve
ChargePoint Home Flex (50 Amp)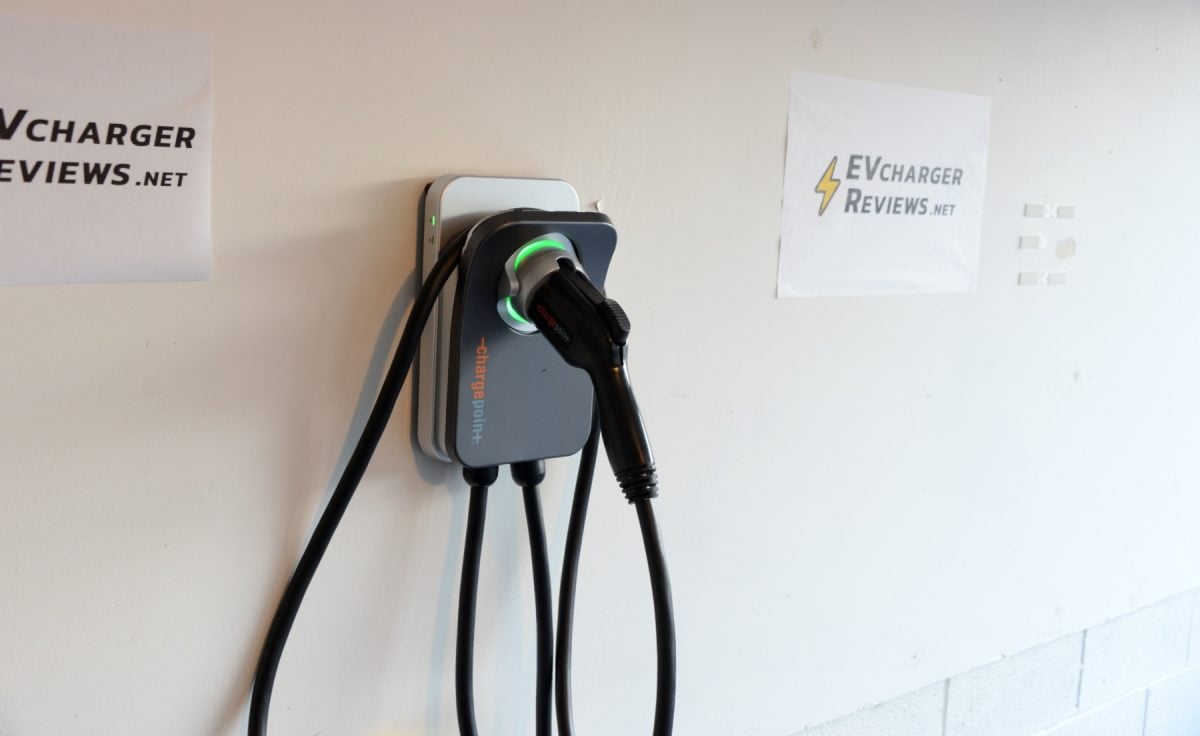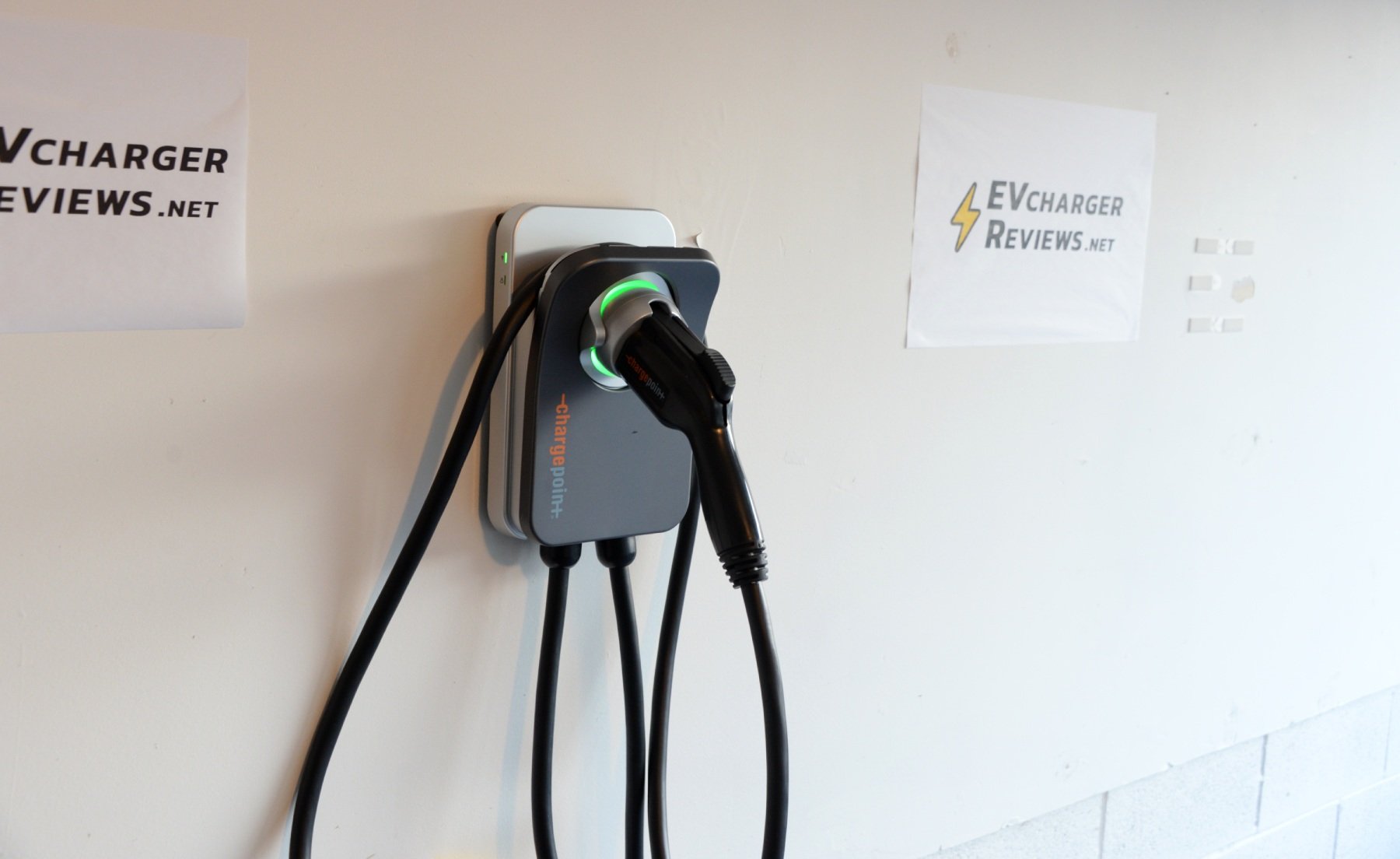 While 50 amps is far more than the Ariya can accept, we must feature the ChargePoint Home Flex is the most premium home charging station option. ChargePoint is a reputable brand in public charging as well as home charging. The Home Flex is a good choice due to smart and attractive design with an integrated cord holder and good app.
The companion ChargePoint app allows you to schedule charging sessions when electricity is cheapest, as well as send you reminders if you forget to plug in your Ariya. If you are a frequent user of the ChargePoint public charging network, you will appreciate the integration of the same app for home and public charging.
Specs
Up to 50 amp charging, 9 times faster than a 120 v wall outlet
23 foot long charge cable
Indoor/Outdoor operation
NEMA 14-50, NEMA 6-50, or hardwired options
UL Listed; safe and eligible for rebates/incentives in many states
Pros
EnergyStar Certified, Wifi connectivity, Alexa voice assistant compatibility, choice of NEMA 14-50 or NEMA 6-50 plugs, configurable between 16 and 50 amps
Cons
Dependent on the smartphone app for configuration and some features, recent updates removed some features.
ShockFlo S1 Home EV Charger (40 amp)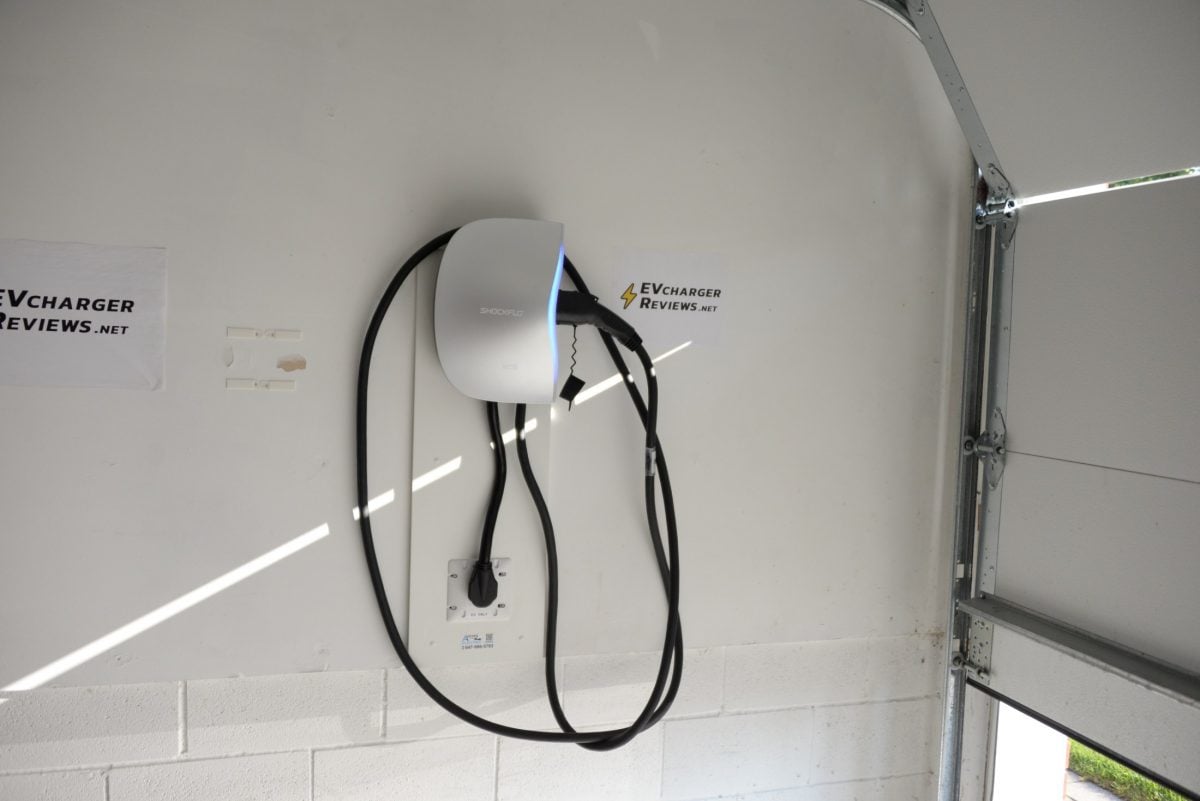 A relative newcomer to home charging, ShockFlo has a good product on their hands for Ariya EV owners. The ShockFlo S1 is a good choice for tighter garages with space restrictions. The cord is shorter at only 17-feet, and it can tuck away nicely thanks to the side-mounted J1772 holder.
The 40 amp variant of the ShockFlo is more than powerful enough for the Ariya, and the unit is easy to install. With a shorter cord though, you must plan your installation location carefully because the Ariya's charging port location is behind the fender area instead of the corner of the vehicle.
Specs
Up to 40 amps
17 foot charge cable
Indoor/Outdoor operation
NEMA 14-50, can be hardwired
3 year warranty
Pros
Smart design, bright LED status indicator, easy installation,3 year warranty is rare at this price point
Cons
The cord is shorter than most other home EV chargers, and the app is functional but needs more polish
Nissan Ariya Charging Fast Facts
| | |
| --- | --- |
| EV Charging Connector | J1772 / CCS |
| Battery Capacity | 63 – 87 kWh |
| Level 2 Charging Power | 7.2 kW |
| Level 2 Max Amps | 32 A |
| Level 2 [20-80%] Charge Time | 5 – 7 Hours |
| Level 3 Peak Power | 130 kW |
Frequently Asked Questions about charging the Nissan Ariya
Does the Nissan Ariya have a heat pump?
Yes, the Nissan Ariya comes with a "hybrid heater" which includes a high efficiency heat pump and also a resistive heater for additional support in very low temperatures.
How much does it cost to charge the Ariya at home?
With a typical rate of 13 cents per kilowatt hour and assuming 95% efficiency during charging, it would cost approximately $11.90 to fully recharge the larger battery pack Nissan Ariya. Keep in mind that it would be very rare to need a zero to 100% charger.
What are the wheel and tire sizes available with the Nissan Ariya?
Lower trim Ariyas comes with 19-inch wheels and P235/55R19 tires, while the more expensive trims are on 20-inch wheels and P255/45R20. The larger wheels and wider tires will affect the range slightly. So keep this in mind if range is important.

Does the Ariya come with any free charging credits?
Yes, Nissan has an agreement with the EVgo network. New Ariya owners will receive 1 year of unlimited complimentary charging at EVgo locations. This is very convenient for long distance road trips, but drivers will benefit greatly from a home charging station for day to day usage.
Where is the charging port location on the Nissan Ariya?
The J1772/CCS plugs are on the right side of the vehicle, on the fender area, just behind the front wheel. Japanese market Ariyas have an additional port on the left side for Chademo charging, but this feature did not come to North America where CCS and NACS connects are dominant.

This is an unusual place for the charging port. Keep this in mind when installing a home EV charging station.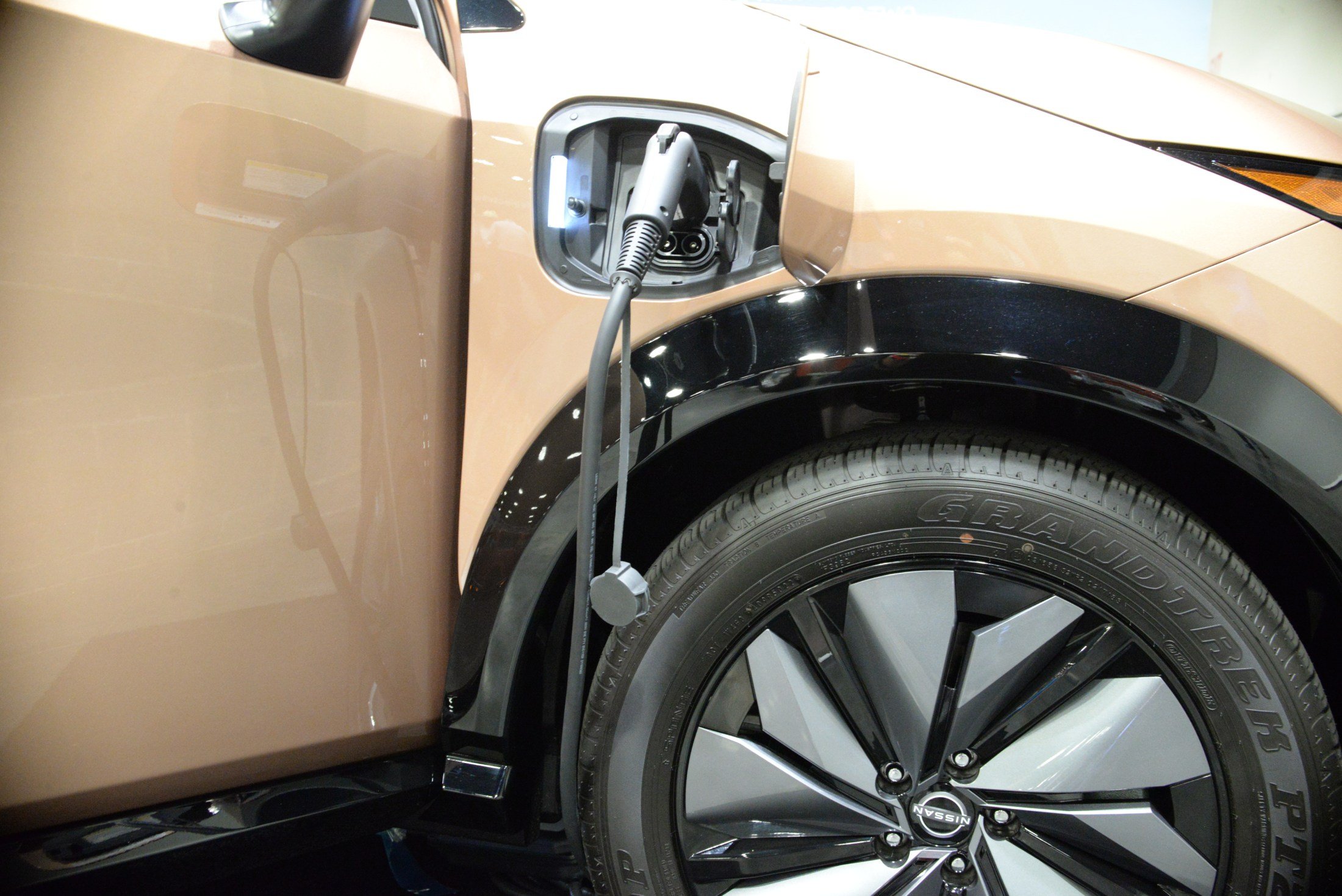 Is Nissan adopting the NACS (Tesla) connector for charging?
Yes, in July 2023, Nissan announced their intention to transition to the NACS plug used by Tesla Superchargers. In 2024 Nissan will offer adapters to existing owners so they can take advantage of Supercharging locations. Starting in 2025, new Nissan EVs will come with NACS ports from the factory.
Does the Nissan Ariya charge slower than competitors?
The 7.2 kW (32 amps) AC charging speed is certainly slower than competitors that can charge at 11 kW (48 amps). But during the course of an overnight charge, it likely will not matter. Most Level 2 public charging stations are around 30 amps, too.
Can you charge the Ariya at Tesla Superchargers?
Yes, but availability in North America is limited to select locations. In 2024 and later, the entire Supercharger network will open up to non-Tesla cars.
Why trust EVchargerReviews.net? We acquire products for hands-on testing and put home charging stations through tests for a minimum of two weeks before making recommendations.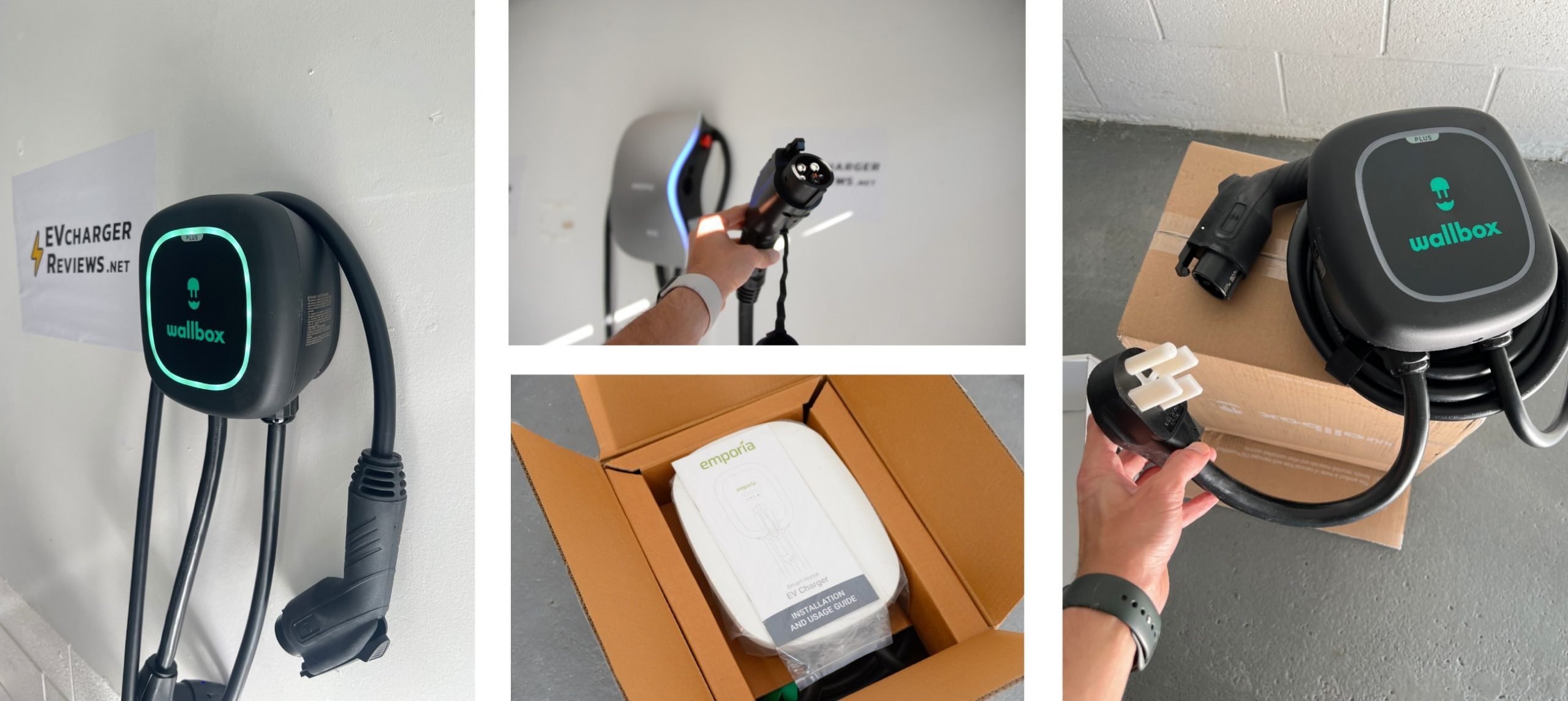 More EV Home Charging Resources