The Lectron 40 AMP Portable Charger is one of the most popular level 2 EV chargers from the brand. After reading consistently good user reviews of this product on Amazon, we decided to purchase one for our own testing. This product has a NEMA 14-50 input connector on one end, a 15-foot extension leading from the charging block, and a common J1772 EV connector on the other end.
Our Rating 4 / 5
This review was originally published on October 1, 2022 and updated on August 27, 2023, with additional observations and photos.
Packaging and Unboxing
We received our product quickly in just two days, and the retail packing box was inside a brown Amazon shipping box. The unit arrived safely packaged and damage-free.
Inside the box, these Lectron portable chargers arrive wrapped in bubble wrap with the main cord coiled for transport. There is no carrying case included, but the J1772 connector comes with an attached cap for protection from dust and debris.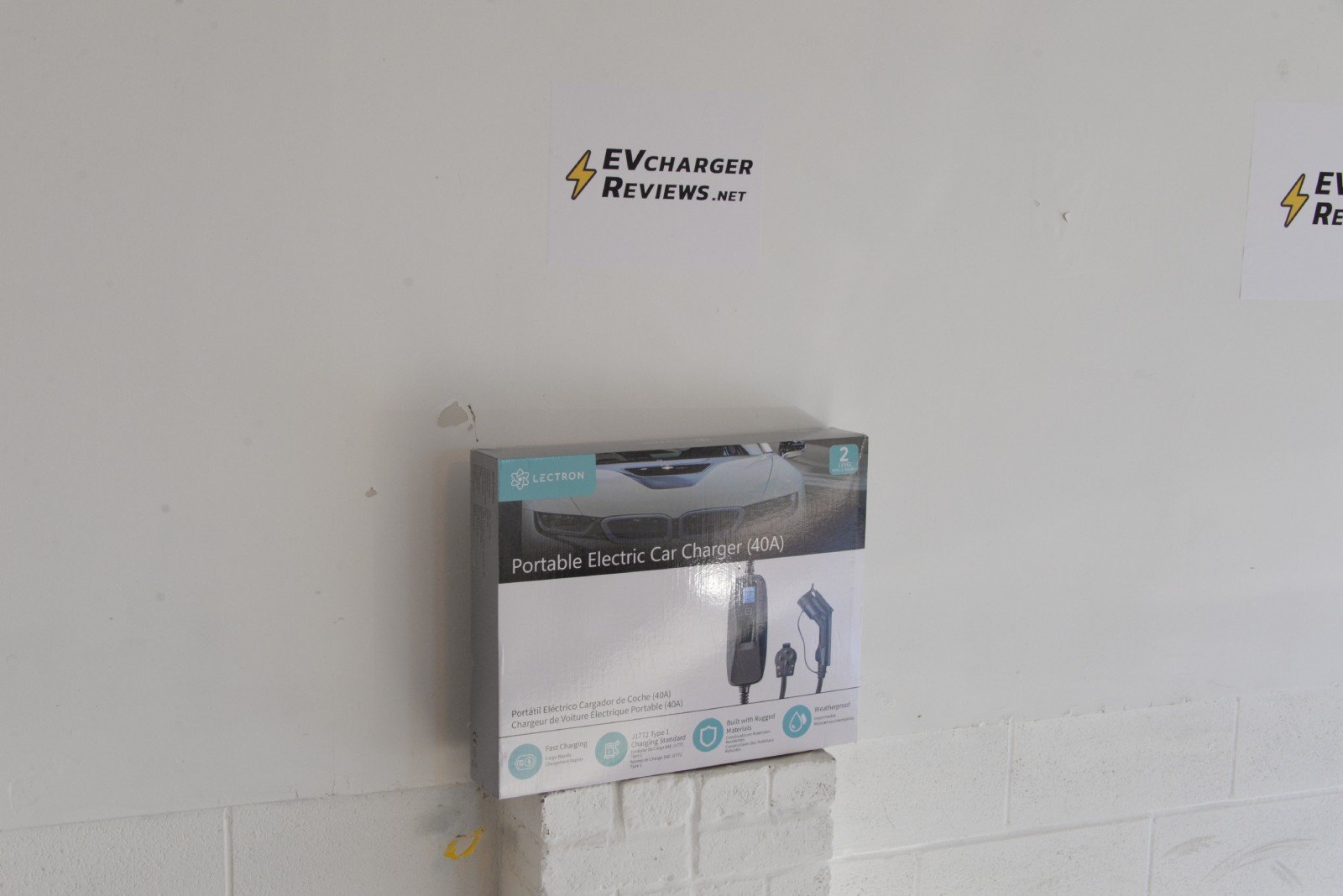 Hardware Overview
We noticed that the enclosure of this Lectron charger is very similar to the Morec portable charger we tested several weeks ago. There must be a lot of shared components between these two brands.
But unlike the Morec, the Lectron charger is rated all the way to 40 amps. This is the maximum electric current you could possibly draw from the wall with a NEMA 14-50 receptacle. Anything more powerful will need to be hardwired directly into the circuit breaker.
The durability of the enclosure and connectors seems good enough to take some abuse and wear and tear out on the road. The weakest point for long-term durability is likely in the rubber joints connecting the cord to the enclosure. There is a 1-year warranty included, for what it's worth.
There are no buttons or switchable modes on this Lectron EV charger. It is always in the 40 amp mode without any ability to restrict to a lower amperage setting. This means that if your circuit can not supply 40 amps, you will need to remember to set a limit inside your car. This is a potential safety issue, and a deal breaker for users with 30 amp circuits, for example. Those users should look for a charger that is rated for 24 amps (80% of circuit breaker capacity), or a charger with switchable amp modes.
Although this Lectron 40 AMP is intended to be mostly a portable charger, there is a keyhole mounting point on the back for attaching this charger to a wall on a single screw.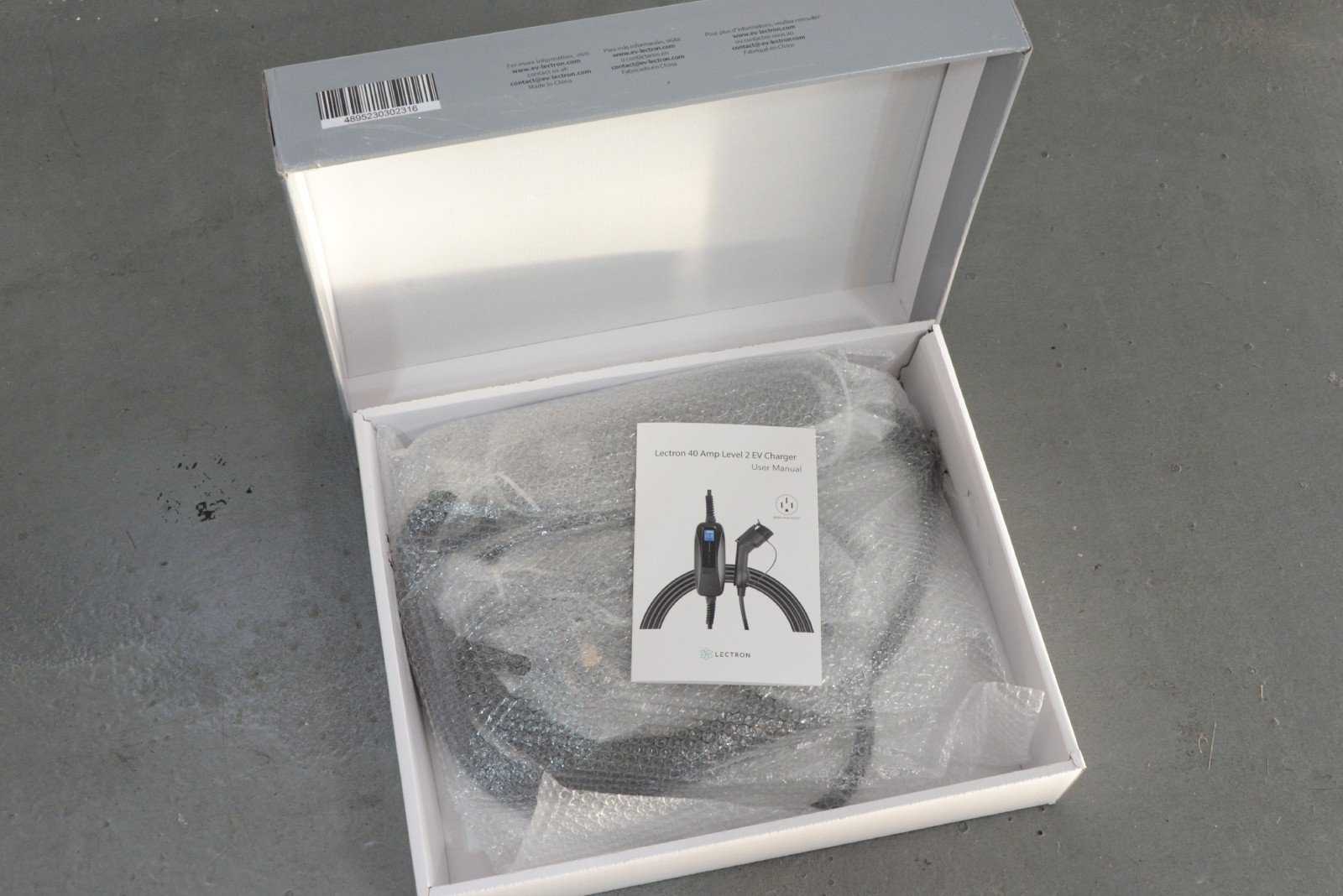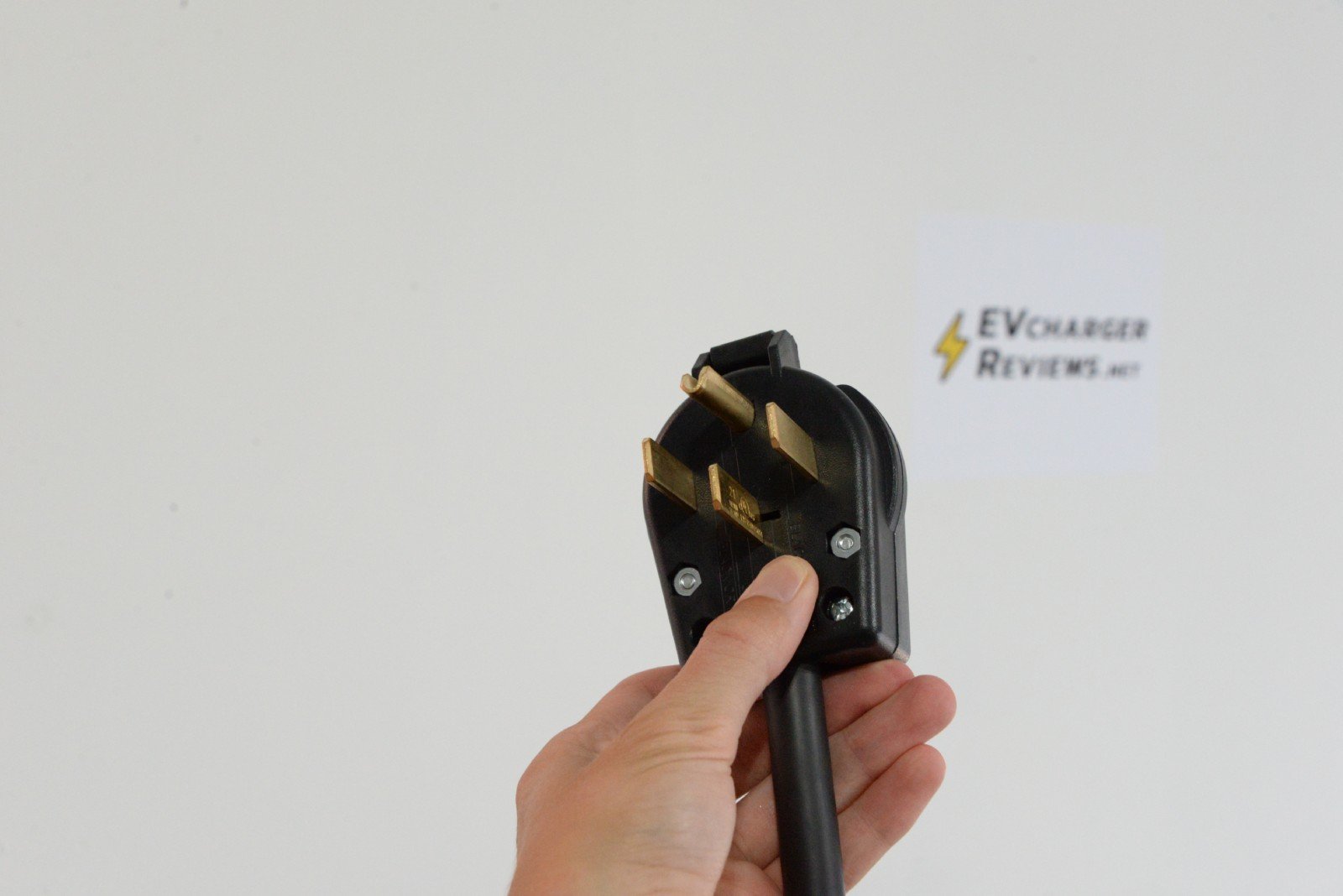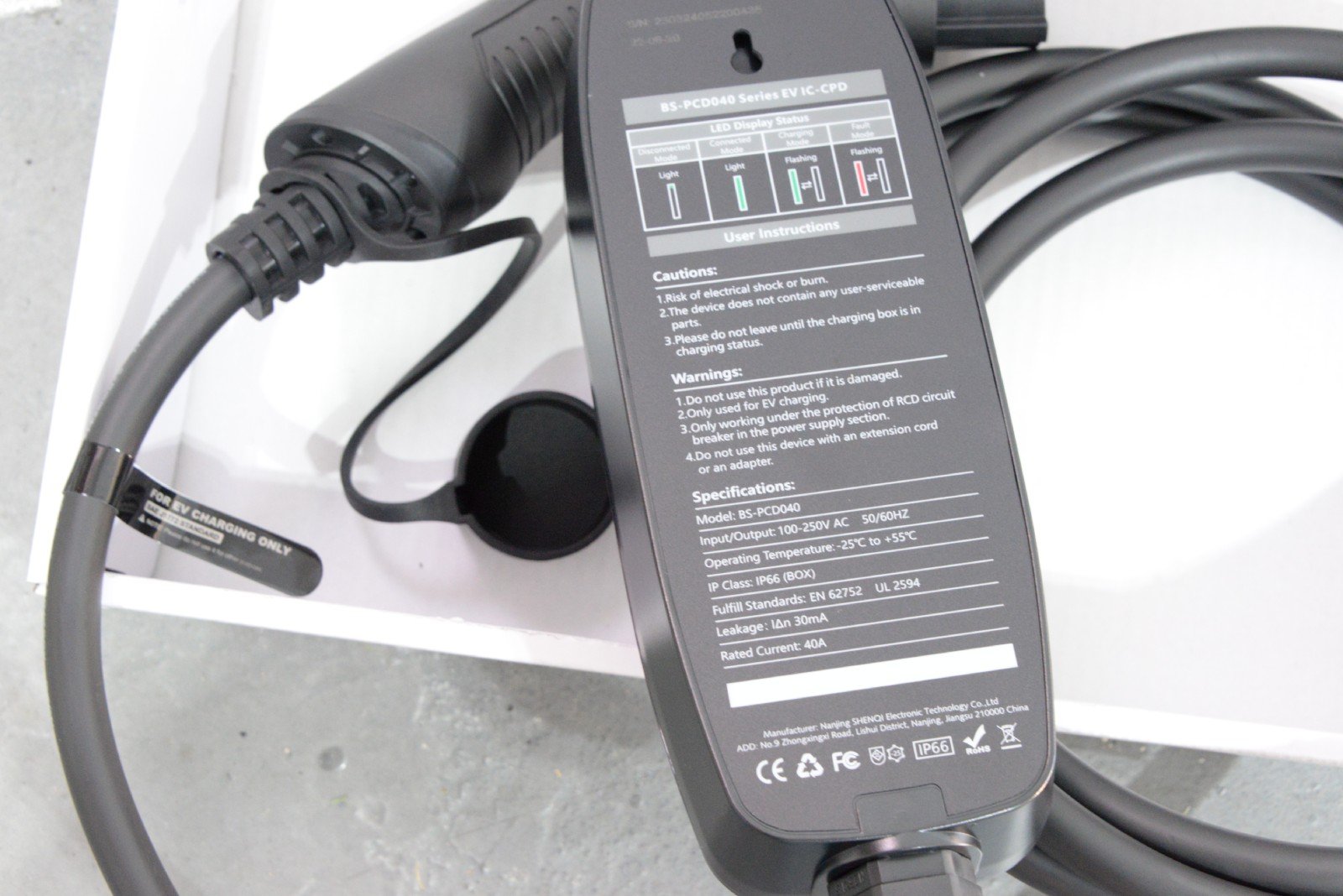 Charging Cord and J1772 Connector
The charging cord between the enclosure and the J1772 connector is about 15 feet in length. This is on the shorter range available on the market, but reasonable for a portable charger. There is an additional two feet or so between the enclosure and the NEMA 14-50 plug.
The cord gauge and thickness are comparable to other chargers at this price point. It feels thick and sturdy enough for the job, but expect that it will get a little bit warm to the touch, especially if the EV is pulling anywhere near the full 40 amps.
Temperatures of the cord and the enclosure remained reasonable during use, and testing during warm September weather. But this charger is best used for indoor charging only despite a stated IP66 water resistance rating. For outdoor usage in extreme climates, you may want to look at other more durable EV charging station products.
Screen and Charging
The Lectron 40 amp charger comes with a very useful LCD status screen for charge monitoring. We are huge EV geeks and we love chargers with data displays.
The screen displays real-time amps, voltage, energy used in kWh, charging time, and temperature of the charger itself (EVSE). In addition, there is an LED status indicator light strip below the screen that flashes green during any charging activity.
Overall we are happy with the data provided and the user interface of the charger. It is a lot more informative than many other portable chargers out there.
We must also talk about charging temperatures here. Our unit indicated a temperature of 126 degrees Fahrenheit at max load with ambient temperatures in the 70s. Although this is within safe range (and the charger has protections to shut off if temperatures are too hot), we are slightly concerned about the longevity of the product if used daily under this load.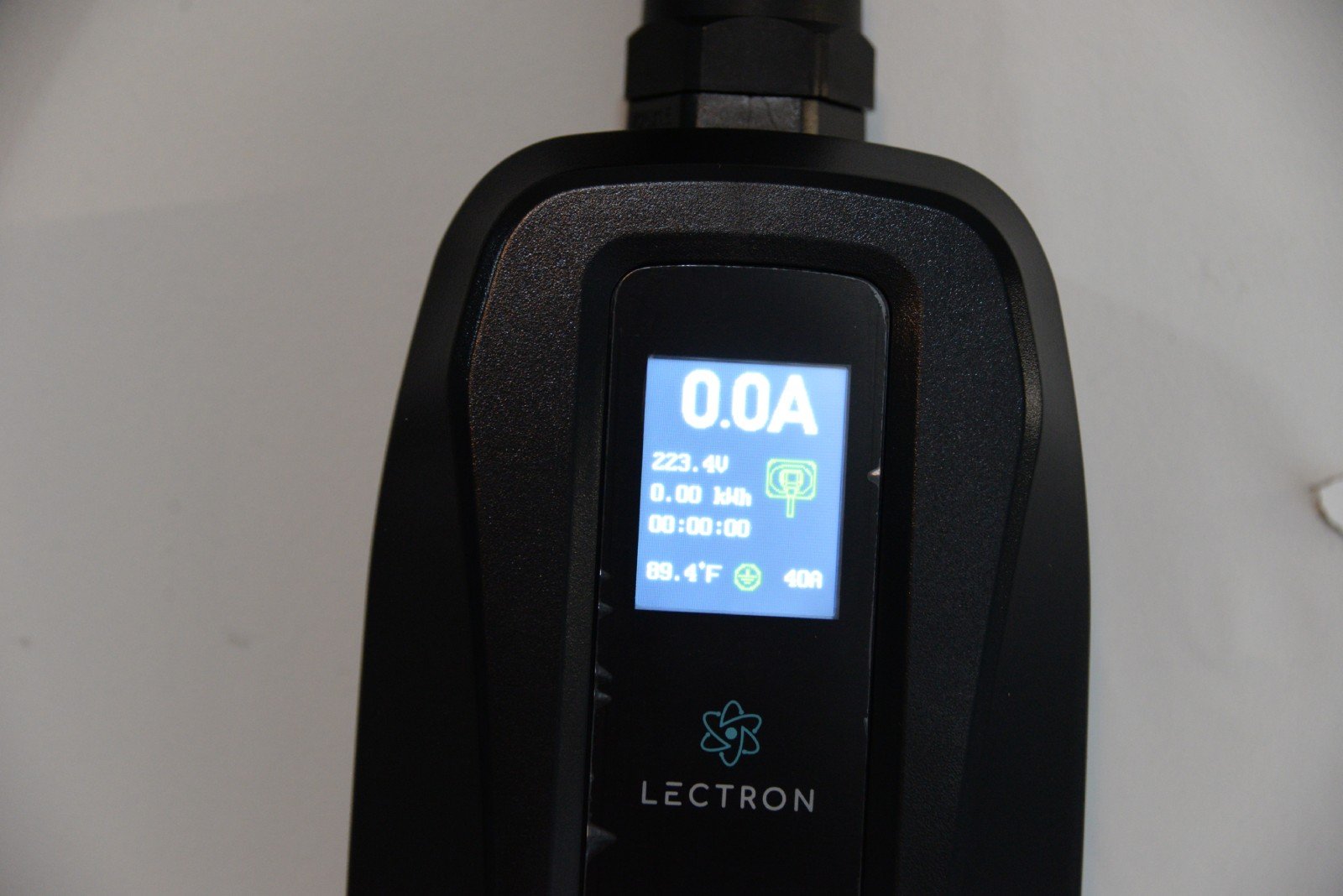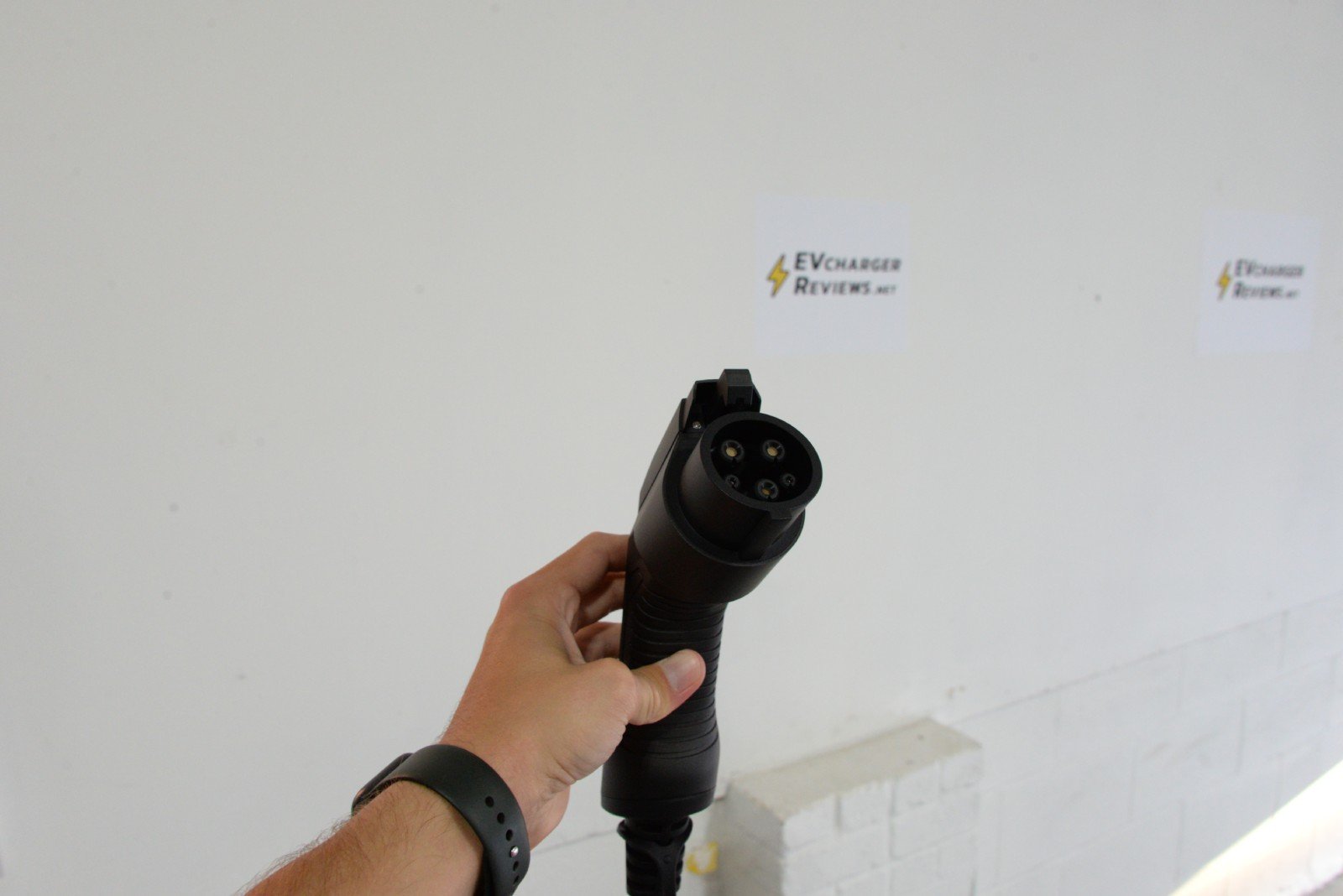 Conclusion
The Lectron 40 amp is one of our favorite portable EV chargers because it offers decent materials, a clear LCD display, and a competitive price for a 40 amp-capable unit. Perhaps we wish the cord was a little bit longer though, and the ability to restrict the current to lower amps would be welcomed.
We can easily recommend this product to anyone who needs a powerful, portable, and affordable charger for occasional use out on the road. Just note that you will need to adjust the amperage inside your vehicle for lower power circuits because the Lectron charger does not have switchable modes.
It can also serve as an indoor home-based charger too, especially for EVs with smaller batteries or plug-in hybrids. But for EVs with larger batteries and daily charging sessions, we would recommend a dedicated and permanent home-based EV charging station. For heavy duty home based chargers, consider Wallbox, Grizzl-E, or Emporia.
Shopping Options
Full Review Gallery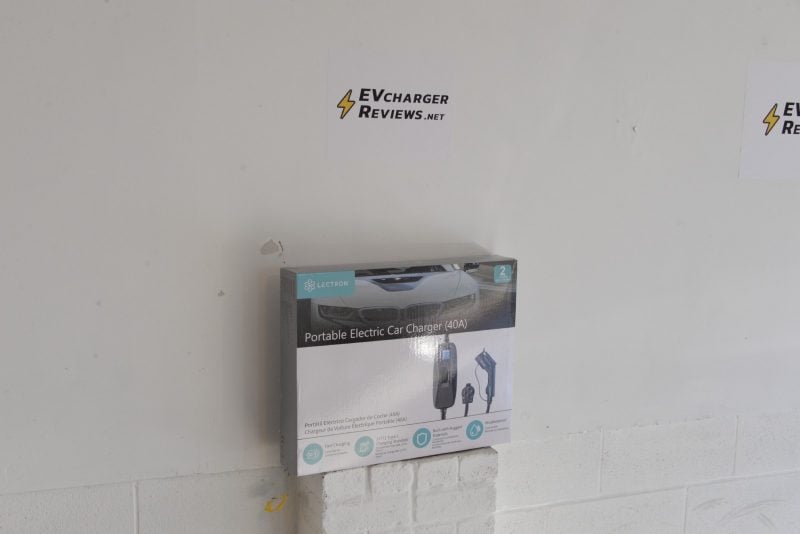 Disclosure: Independent review by Michael Kim from EVchargerReviews.net. Our review unit was purchased from Amazon and not provided by the manufacturer. We participate in affiliate programs, and we may earn income when you use our links. We hope you think that is fair, based on the amount of work that goes into our reviews.