EVchargerReviews is supported by our readers. We may earn commissions from links on this page. Why trust us?
Tesla Wall Connector Gen 3 (48 Amp)
Wallbox Pulsar Plus (48 Amp)
Grizzl-E Classic EV Charger (40 AMP)
ChargePoint Home Flex (50 Amp)
Emporia Smart Level 2 EV Charger (48 Amp)
Lectron 240V (40 Amp)
How We Tested
After testing dozens of Level 2 charging units, we narrowed it down to six products for your consideration. Our test bench has a NEMA 14-50 outlet for quick charger swapping, but hardwired units like the Tesla Wall Connector were adapted to work with a plug using a spare NEMA 14-50 cord. (This is not recommended for permanent installations) Each product listed above was tested by us for at least two weeks.
More on Amperage and Model Y Charging Speeds
The Tesla Model Y is able to accept up to 48 amps of current at 240 volts on level 2 home charging. When you multiply those two figures together you get 11,520 watts, or 11.5 kilo Watts. (kW) This should be fast enough to fully charge a 75 kWh battery in about 7 to 8 hours from zero to full.
There are some caveats to these maximum speeds. When using a "plug-in" style charger with a NEMA 14-50 or NEMA 6-50 plug, the maximum power you can draw from the wall is 40 amps. A hardwired installation of a capable home wall charger is required to pull the full 48 amps.
In addition, your home needs a powerful enough circuit breaker to supply the EV charger's needs. As a hard rule, an appliance should only draw a consistent 80% of the circuit breaker's capacity. Therefore a 50 amp circuit breaker is required for charging at a steady 40 amps, and at least a 60 amp circuit breaker is required to charge at 48 amps. However, even if your household wiring is not up to the task, almost all EV chargers are able to be configured with a lower limit.
Here is a helpful table from Tesla with Level 2 charging speeds, circuit breaker requirements, as well as expected ranger added per hour.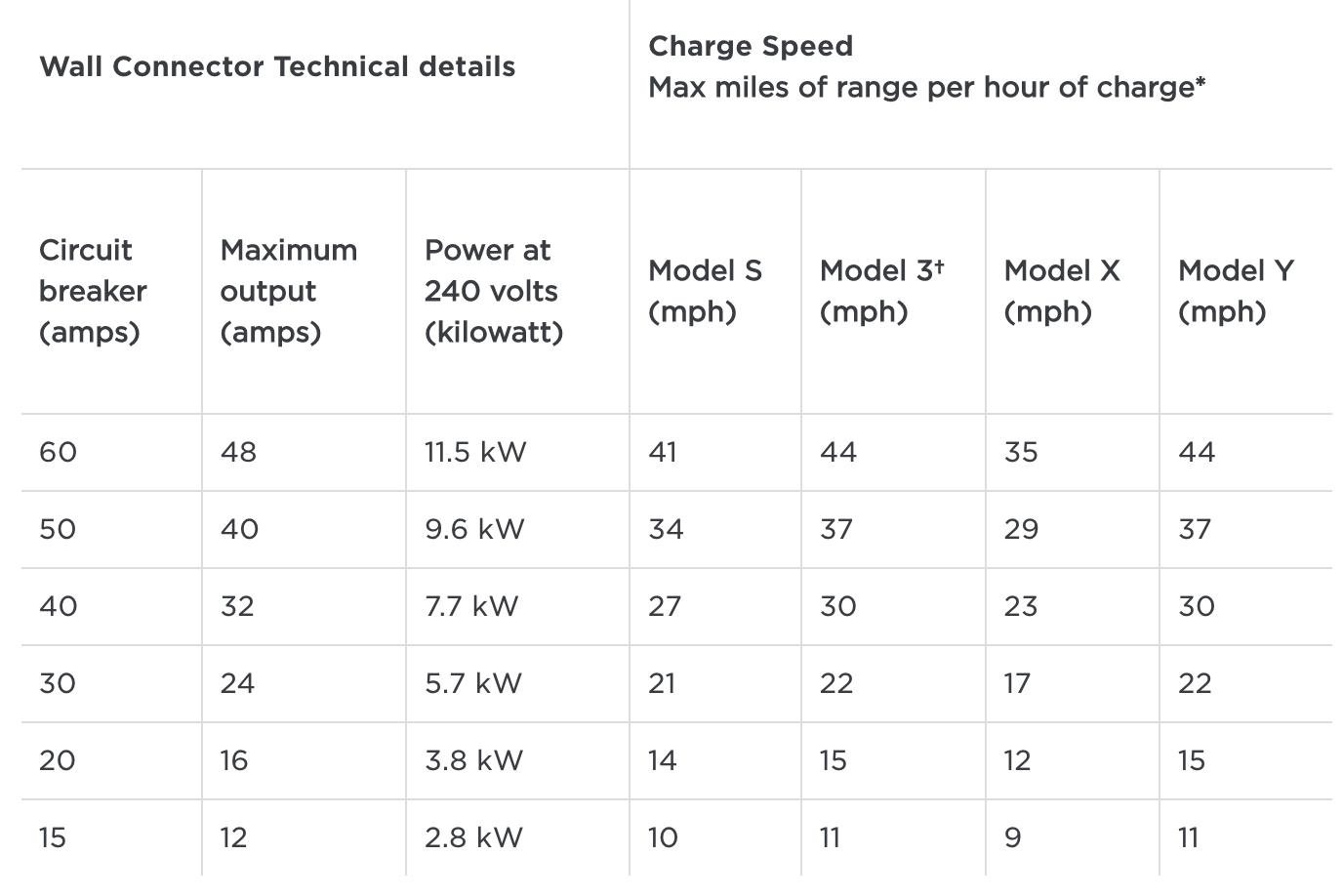 Frequently Asked Questions about charging the Tesla Model Y
What makes EVchargerReviews.net experts on home EV charging? We get the product shipped into our garage lab and test each charging station for a minimum of two weeks before we can recommend a product.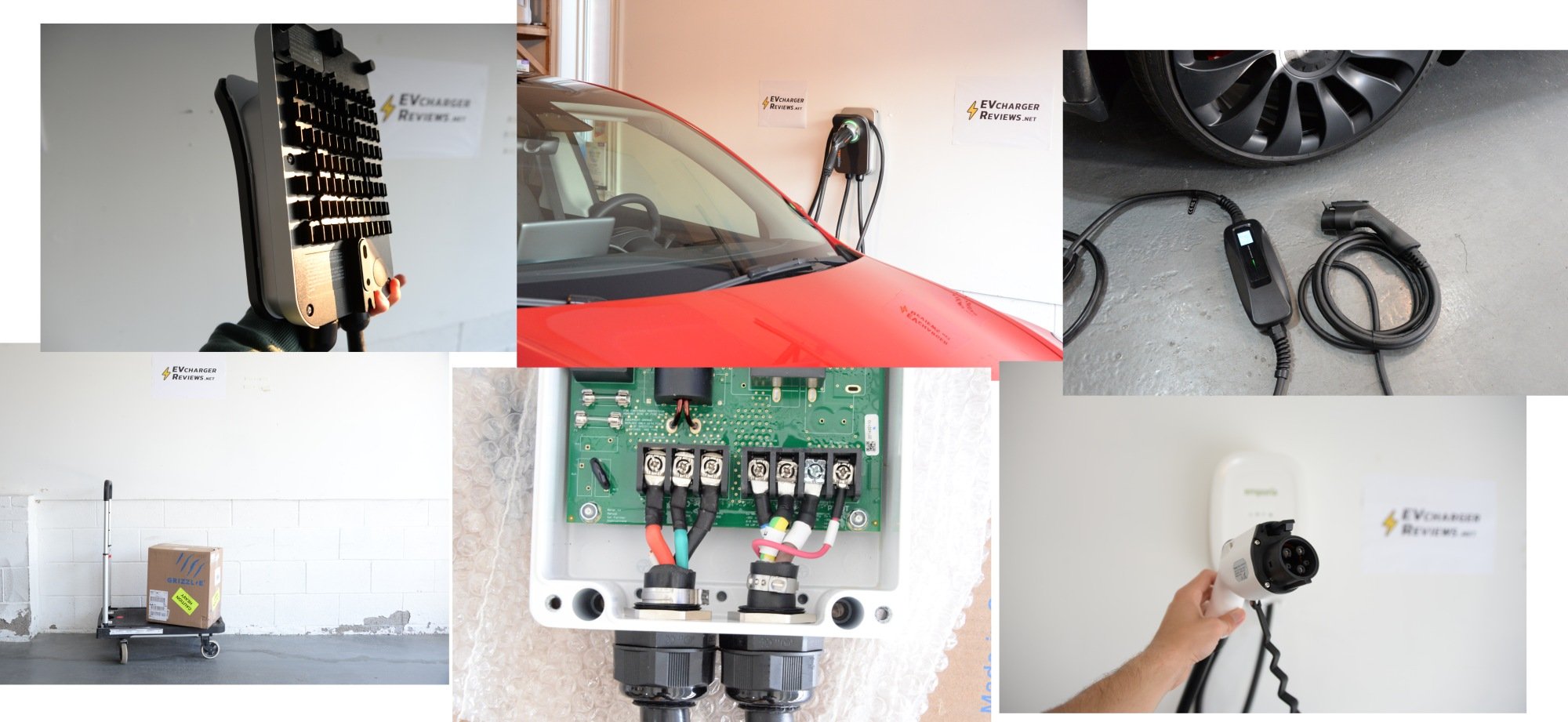 Additional Tesla Articles and Resources