EVchargerReviews is supported by our readers. We may earn commissions from links on this page. Why trust us?
Best Home Charger for Volvo XC40/C40 Recharge
Updated May 18, 2023, by Michael Kim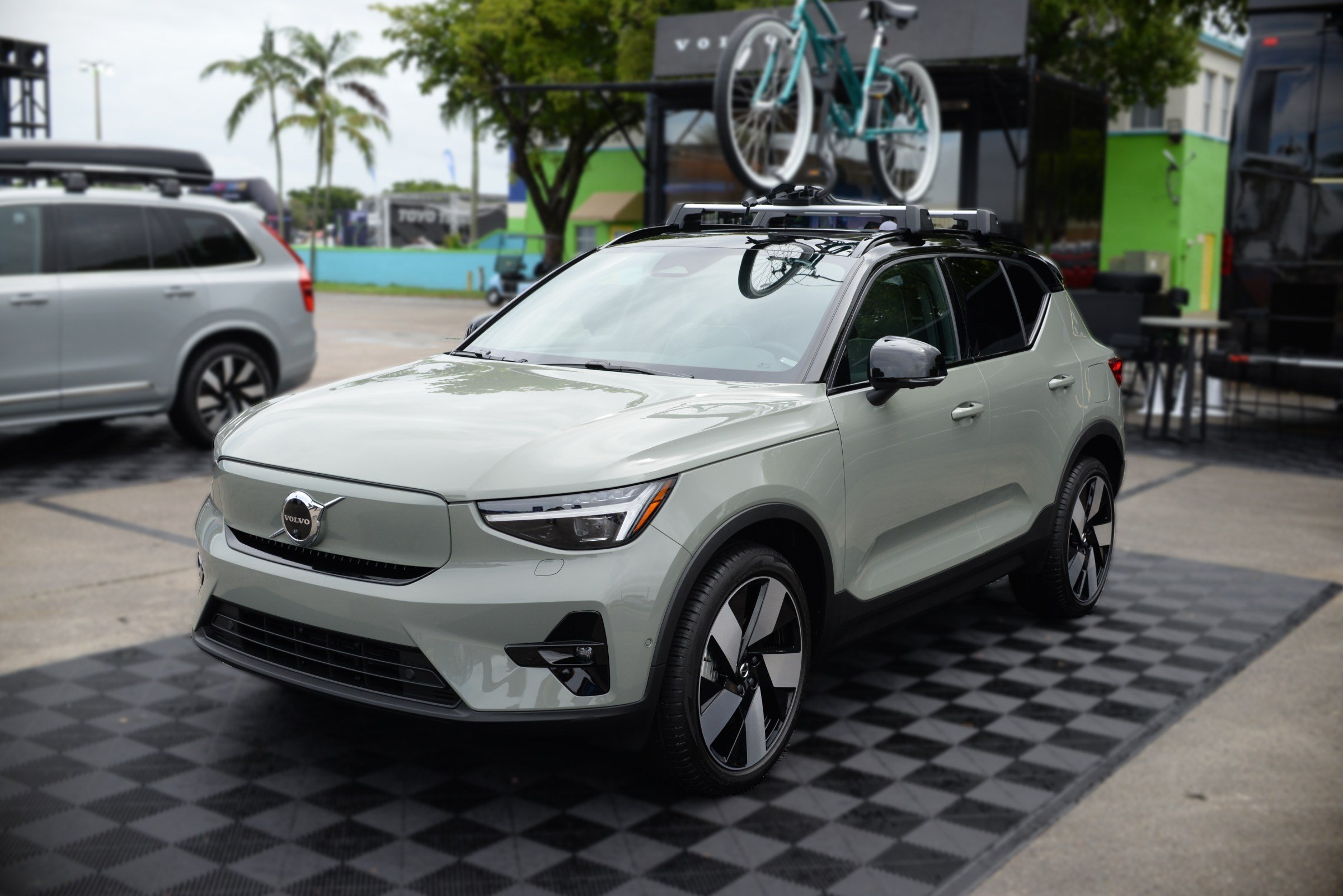 Our Picks for the XC40 Recharge
The Volvo XC40 Recharge is an attractive Scandinavian electric SUV from Volvo. This vehicle is based on the gas-powered XC40 model, but the Recharge variant has been significantly reworked for an electric drivetrain, featuring a generous battery capacity of 75 kWh.
The dual motor XC40 Recharge has over 400 hp and 75 kWh battery capacity. But for the 2024 model year, Volvo USA will offer a more efficient rear-wheel drive model with a larger 79 kWh pack for added range.
The Volvo XC40 Recharge uses a standard J1772 charging connector with an onboard 11 kW charger. Below is a collection of home EV charging stations recommended for the XC40 Recharge.
Why trust us? We have hands-on testing experience with the most popular EV charging products.
Wallbox Pulsar Plus (40 and 48 Amp)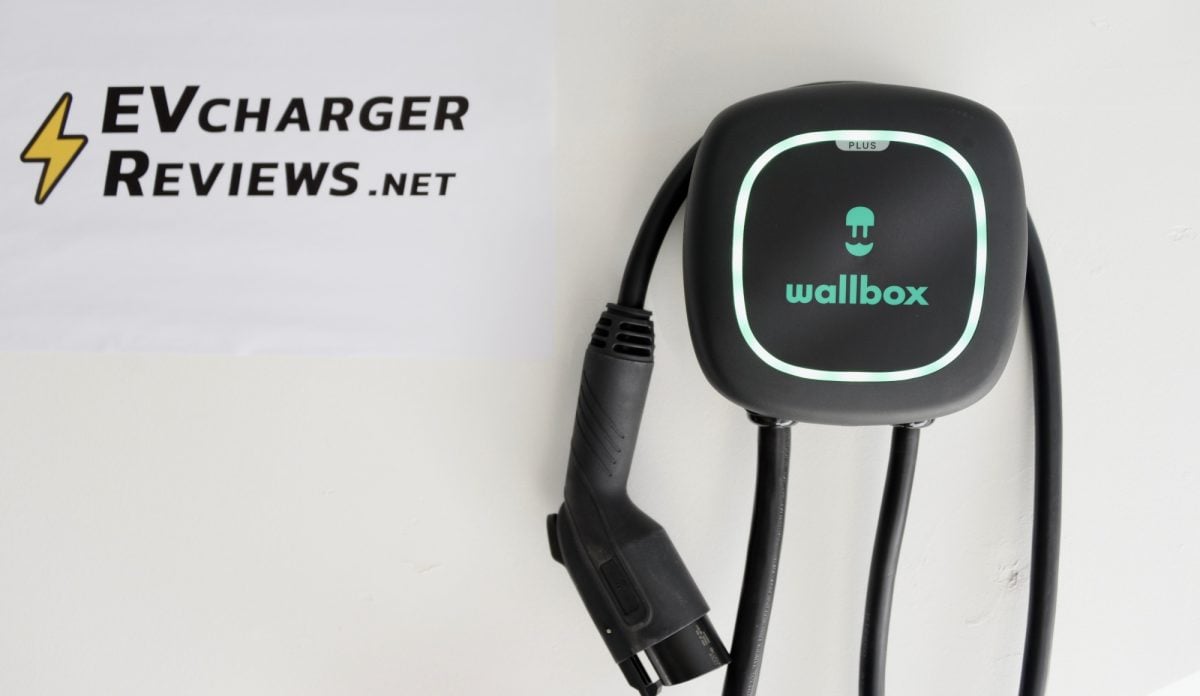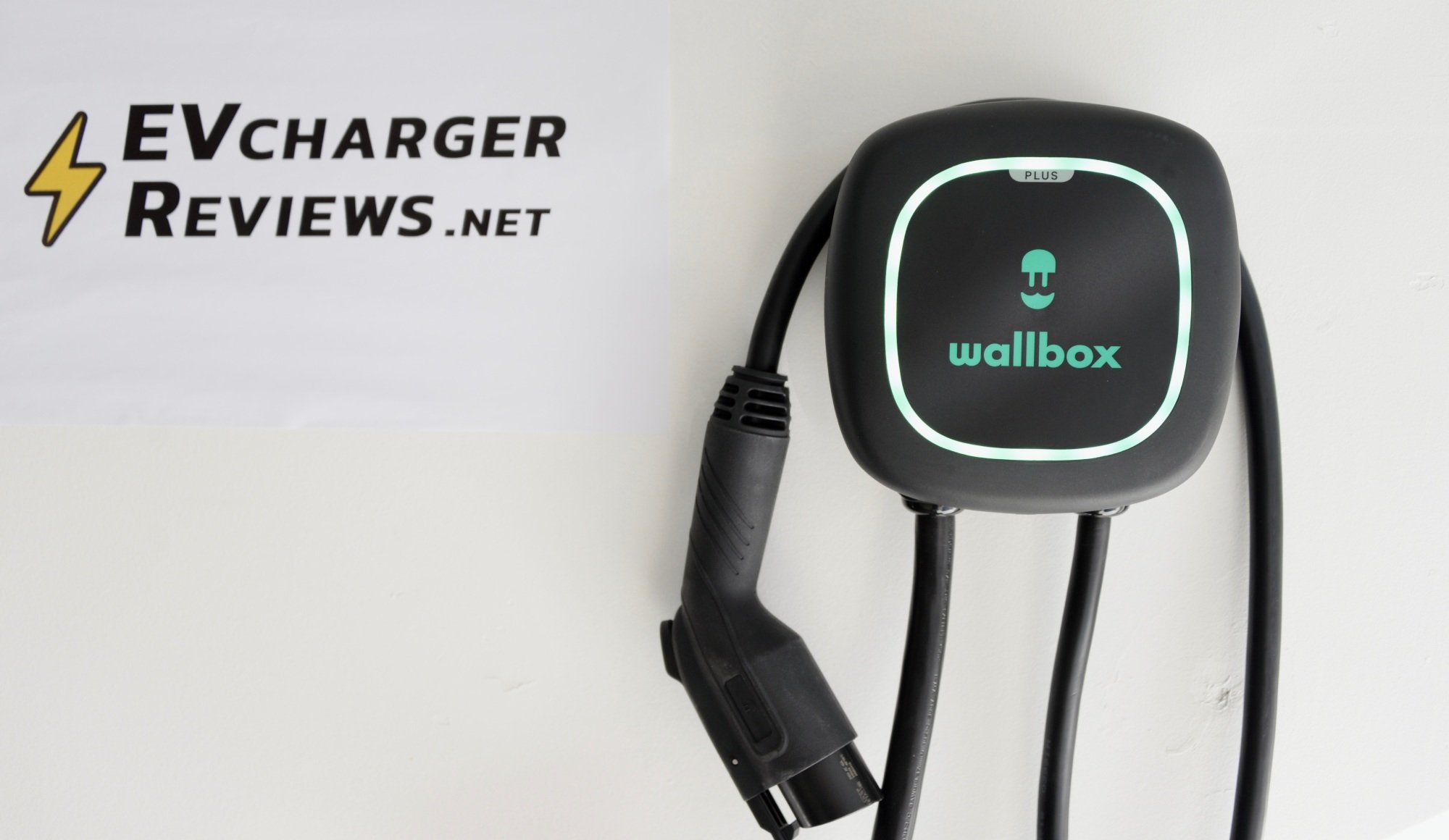 The Wallbox Pulsar Plus is our top pick for a charger with a compact and attractive design at just 7.8″ x 7.9″ x 3.9″ in dimensions. This is a great pick for the XC40 Recharge.
Wallbox offers a choice of 40 and 48 amp charging stations. The 48 amp version is able to deliver up to 11.5 kW of power, cutting down charge times to just a few hours rather than overnight. If you want the full 48 amps, you will need to hardwire the unit though. Otherwise, both versions will operate at a maximum of 40 amps with a NEMA 14-50 receptacle.
Wallbox also works great for households with multiple EVs that need to be charged simultaneously. Two or more Wallbox chargers on the same circuit can communicate with each other and balance the available household power between chargers. You can read the full Wallbox review here.
Specs
40 or 48 amp versions
25 foot long charge cable
Indoor/Outdoor operation
NEMA 14-50 outlet, or hardwired
Wifi and Bluetooth connectivity
Pros
Compact design with clear indicator lights, myWallbox app companion app for control and charge monitoring
Cons
The app is rather basic compared to other chargers
ChargePoint Home Flex (50 Amp)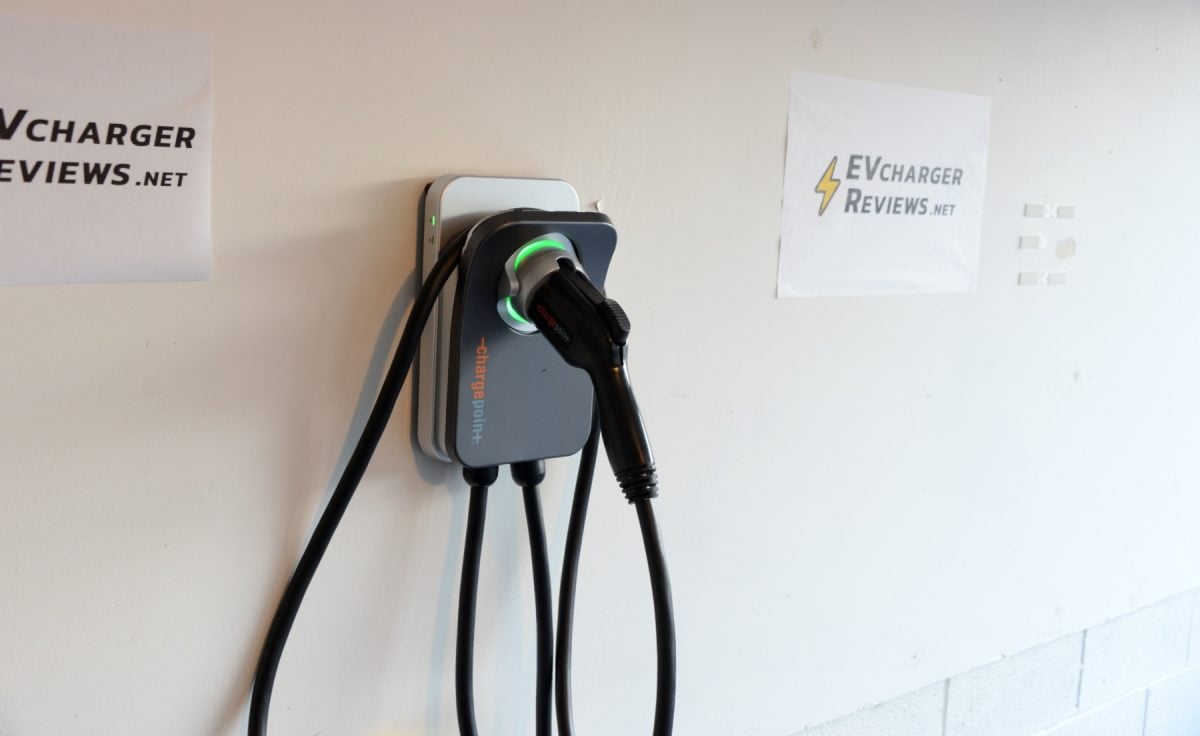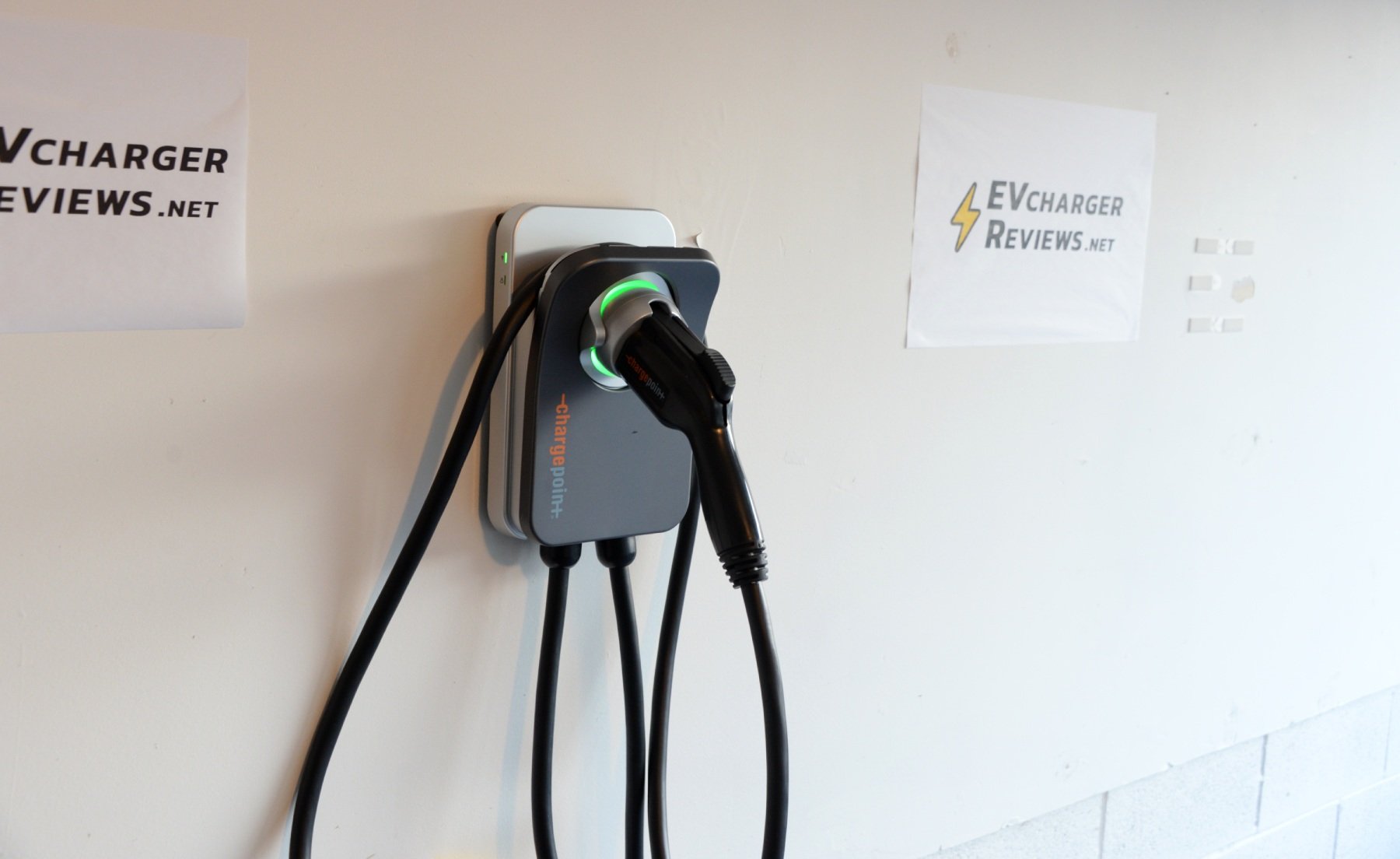 ChargePoint is a reputable brand in public charging as well as home charging. This charging station does everything well: 50 amp charging, attractive design, and all-weather performance.
At the higher end of home chargers, the Home Flex is able to deliver up to 50 amps to your EV, which translates to approx. 36 miles of range added per hour. The companion ChargePoint app allows you to schedule charging sessions when electricity is cheapest, as well as send you reminders if you forget to plug in your EV.
Compatible with most EVs on the market, the ChargePoint Home Flex is a top choice for most drivers or premium EVs like the Volvo XC40 Recharge.
Specs
Up to 50 amp charging, 9 times faster than wall outlet
23 foot long charge cable
Indoor/Outdoor operation
NEMA 14-50, NEMA 6-50, or hardwired options
UL Listed; safe and eligible for rebates/incentives in many states
Pros
Energy Star Certified, Wifi connectivity, Alexa voice assistant compatibility, choice of NEMA 14-50 or NEMA 6-50 plugs, configurable between 16 and 50 amps
Cons
Dependent on the smartphone app for configuration and some features.
Amazon Basics Level 2 (32 Amp)
AmazonBasics brand is known for its no frills, but dependable products. That was exactly our conclusion with their Level 2 Home Charging Station.
AmazonBasics undercuts the premium brands on price without sacrificing much on design or quality. The 32 amp rating will add about 25 miles of driving range per hour of charge, which is plenty if the majority of your charging is done overnight. The clean white box design will blend seamlessly into its surroundings (especially against white walls).
Like the other simple chargers from our rankings, there is no connectivity or scheduling with this charger. You will need to rely on your EV's internal settings/apps for that.
Specs
32 amps
Cable length: 18 and 25 foot versions available
Indoor/Outdoor operation
NEMA 6-50 outlet, can be hardwired
Pros
RedDot Design winner, easy to use, undercuts competitors on price, can be installed outdoors
Cons
No apps or connectivity, tops out at 32 amps, one year warranty
Autel MaxiCharger Home EV Charger (40 Amp)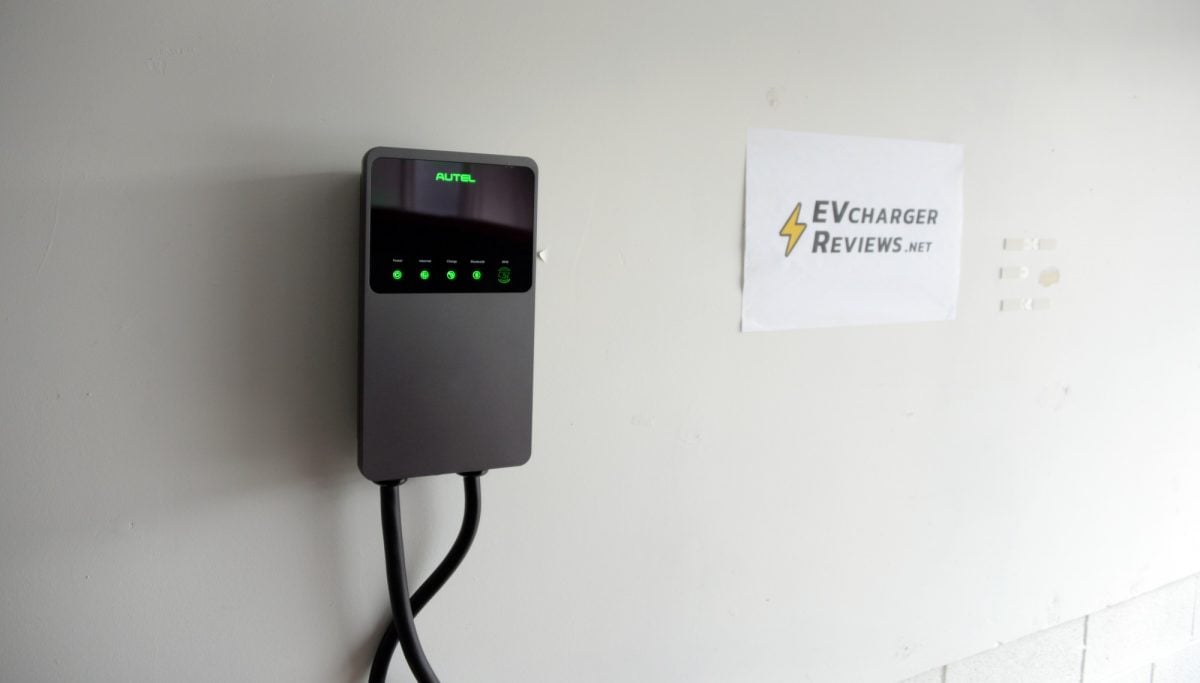 The Autel MaxiCharger has been gaining popularity recently due to its combination of high-quality hardware and a well-polished connectivity/app experience. However, what truly differentiates the MaxiCharger from other charging stations is its integrated RFID card reader. With this feature, the MaxiCharger can be programmed to unlock using virtually any RFID card. We successfully set up a transit card, but you can order standalone RFID cards from Autel. This functionality proves particularly valuable in scenarios such as outdoor or underground apartment parking, where the goal is to prevent unauthorized individuals from accessing and using your electricity source.
Operating at 40 amps, the Autel MaxiCharger has the capability to add up to 9.6 kWh of energy per hour to the Volvo XC40 Recharge battery.
Specs
Up to 40 amps
25 foot charging cable
Indoor/Outdoor operation
NEMA 14-50, 6-50, or hardwired installation
J1772 EV connector
RFID card reader for security
Pros
Wifi and Bluetooth connectivity, Intuitive app, long charging cable, RFID card reader for locking charger, 3-year warranty
Cons
The charging cord could be more flexible in freezing temperatures, some users report Bluetooth connectivity issues
Lectron 240V (40 Amp)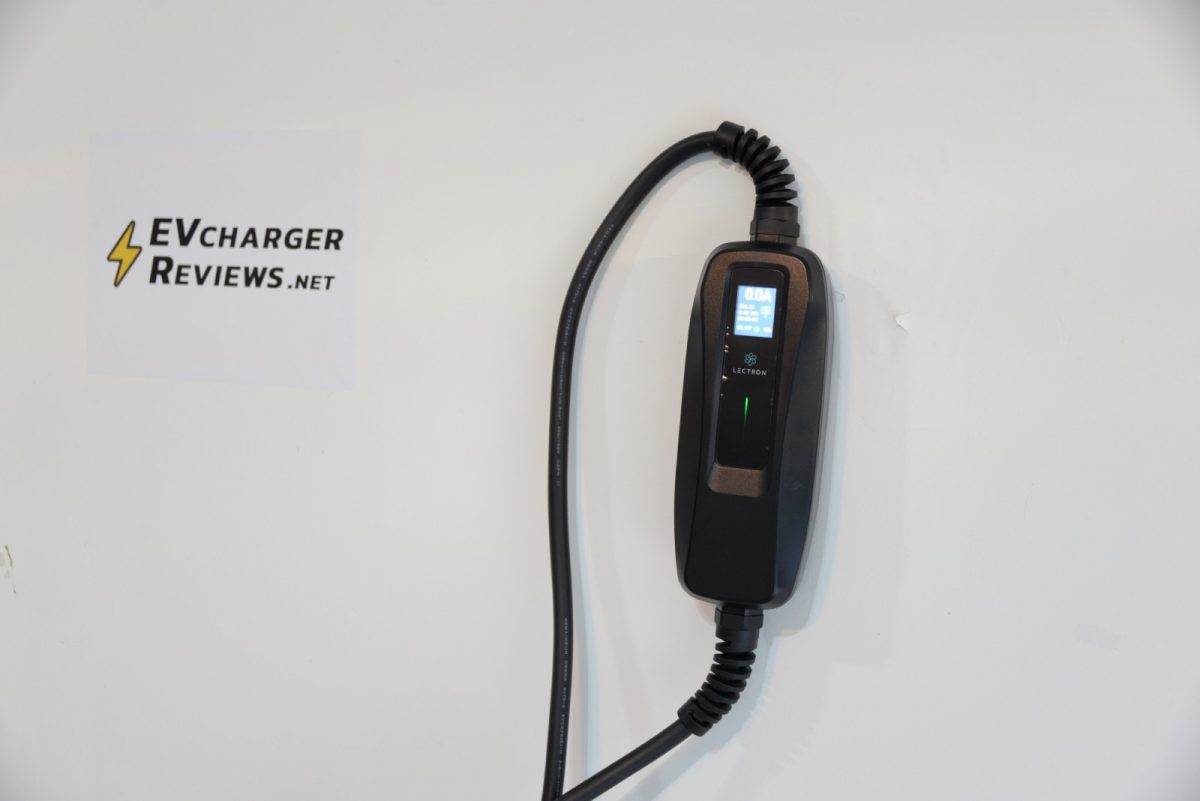 Among the many models offered by Lectron, our favorite budget pick for the XC40 Recharge is this specific 40 amp charger. Unlike most portable charging adapters, the 40 amp Lectron can serve as your primary home charging station
While this charger lacks apps or connectivity options, it compensates with an always-on display that provides critical information about the ongoing charging session. This includes details such as current, voltage, temperature, and charge time. The XC40 lets users schedule charging sessions directly from their infotainment system, making the absence of app connectivity less of a concern.
Downsides? The warranty is only one year, and this charger is not suitable for frequent outdoor use (especially not in extreme climates) Lectron full review.
Specs
40 amps
18 foot long charge cable
Indoor operation
NEMA 14-50 plug, no hardwiring
Pros
Great power output for a budget charger, more portable than wall mounted chargers, always on display with charge stats
Cons
Not really suitable for outdoor operation, Lectron customer service does not have a great reputation, shorter warranty than premium brands
Keruida Level 2 (40 Amp)
Keruida's Level 2 – 40 amp charger is another great value option that frequently goes on sale. This charger can be used for portability, as well as a main home charging station. Although it is IP65 rated for water resistance, we would not recommend this charger for extended outdoor usage, especially not in extreme climates.
We like the generous 25 foot long charge cable that allows drivers to park their cars in either front/rear orientation. There are five amperage settings between 16 and 40 amps for flexibility on a range of circuits.
Specs
40 amps
25 foot charge cable
Indoor operation
NEMA 14-50 wall plug
Pros
Great value level 2 charger with 25 foot long cable. An easy to use delay timer helps you take advantage of lower time of use electricity rates.
Cons
Not suitable as a main charger for outdoor operation. The J1772 side of the cable is water resistant, but the NEMA 14-50 side may be exposed to moisture.
XC40 Recharge Fast Facts
| | |
| --- | --- |
| EV Charging Connector | J1772 / CCS |
| Battery Capacity | 75 kWh |
| Level 2 Charging Power | 11 kW |
| Level 2 Max Amps | 48 A |
| Level 2 [20-80%] Charge Time | 4.5 Hours |
| Level 3 Peak Power | 150 kW |
Frequently Asked Questions about charging the Volvo XC40 Recharge
What is the range of the Volvo XC40 Recharge?
The dual motor XC40 Recharge can go up 223 miles on a single charger, according to the EPA.
What type of charging plug does Volvo XC40 Recharge use?
Standard J1772 / CCS plug for home and fast public charging, the same kind of plug as most other new EVs.
Does the XC40 Recharge come with any charging equipment?
Yes, a mobile charging cord capable of 40 amps (9 kW) is provided with the car. It connects to a 240-volt source via a NEMA 14-50 plug. However, we recommend that drivers keep their mobile charging cords in the trunk for emergencies, and install a dedicated home charging station in their garages.
Where is the charging port located on the XC40 Recharge?
On the driver's side rear corner of the car, in front of the left tail light.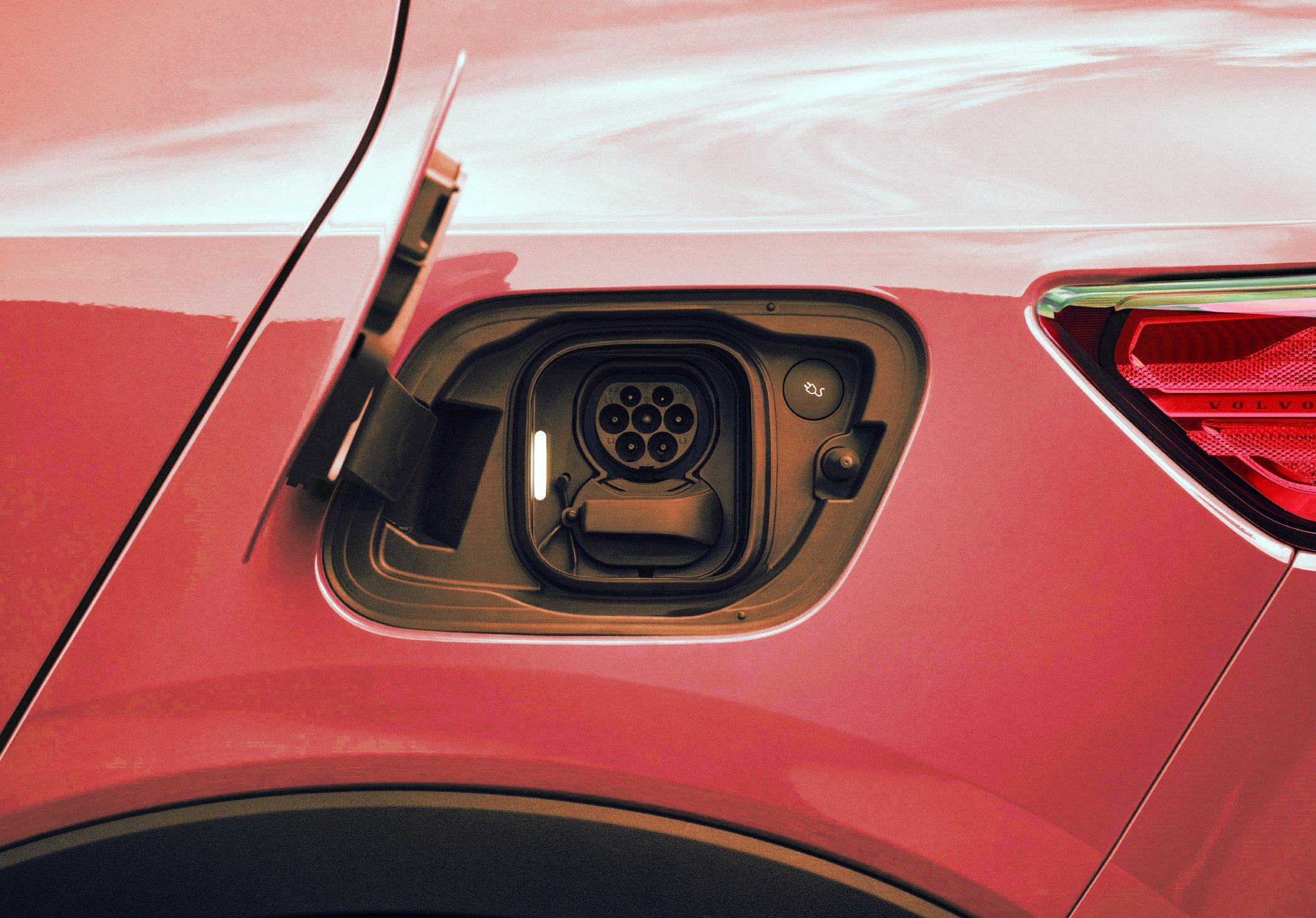 Why do we stand behind our product recommendations? We test products for a minimum of two weeks before we can recommend them to our readers.

More EV Home Charging Resources